Date: 20 Dec 2020, Entry id: 1608452462-2
PeopleCats of TopTropicals. Cat of the Day: Abu, the Quiet Fighter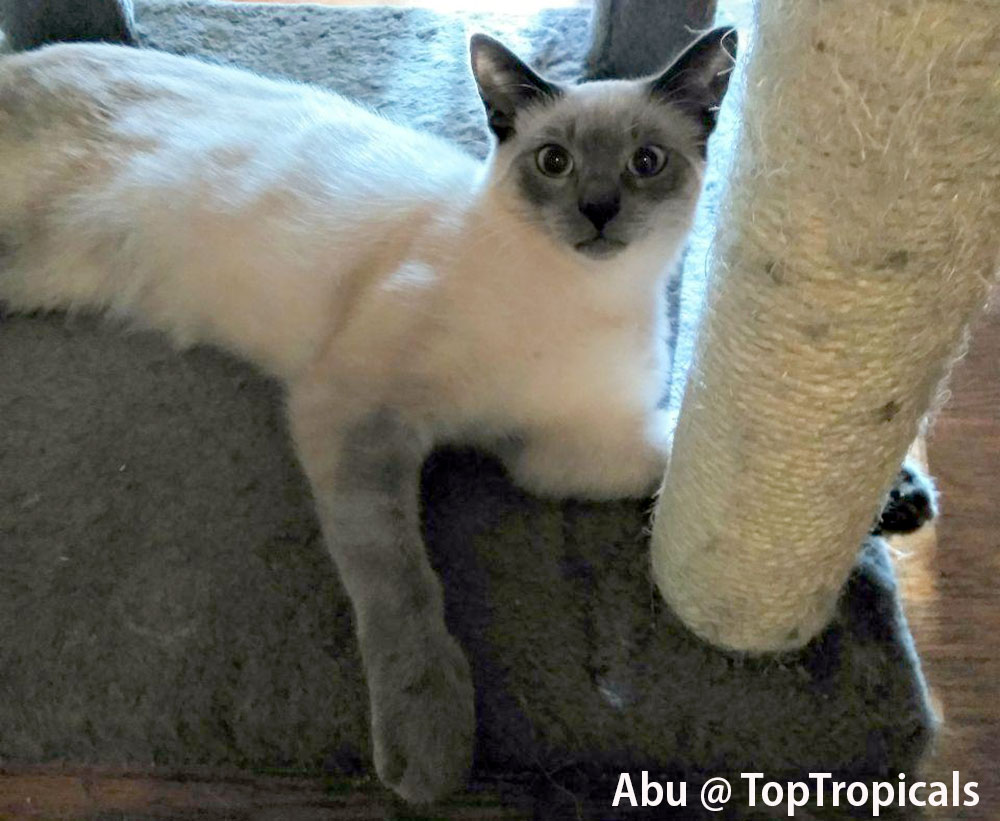 The Story of Abu, a brother of poor little Raja, is also challenging, but has a happy ending!
...Abu started out a quiet reserved little man. From the beginning you would find him in the quarantine room snuggled under his thick blanket sleeping. Abu did not like to ask for help but was grateful when you gave it. We tried to help him use a toilet while his leg was casted and getting into the letterbox was a challenge for him... However, he was too orthodox in his views to believe he needed help...
...Abu was the worse off of the two found kittens. Dr didn't sugar coat the outlook. He gave him a thirty percent chance of walking again. The morning after the first medication, I woke up like a kid on Christmas morning... Dressing quickly, I went to the kitten's room to see if there was any change... Abu was still laying down, not getting up on his own. As I looked over his little body, I made my way to his swollen little wrist to see if there was any change...


TopTropicals PeopleCat Club and Zoo
Thank you for supporting us in helping PeopleCat Community!
Make your kind donation today and receive a surprise gift from us! Every little bit helps. Thank you and God bless you and your pets!