Date: 12 Feb 2020, Entry id: 1581531662-2
Meet PeopleCats of TopTropicals. Cat of the Day: Mister Booster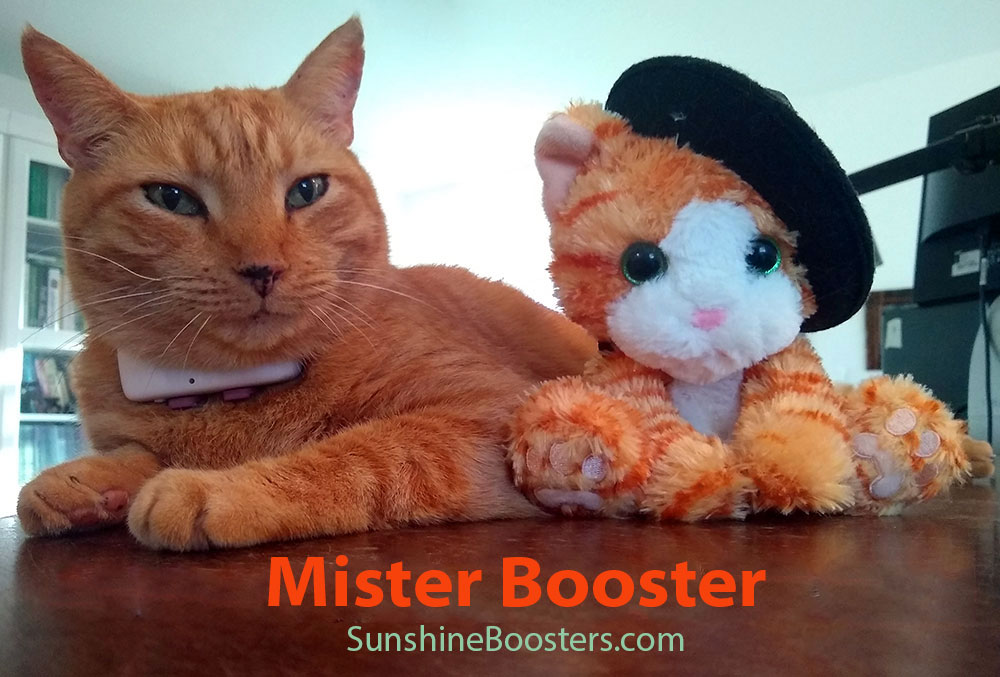 Everybody knows our Sunshine-colored Mister B, because... he is the Boss?... Not only that, but he is also very intelligent Purrrson. After over a decade of running TopTropicals marketing team, energetic Mr B decided to lead a new project: Sunshine Boosters.
What's in his store for us? He will guide you through his new website and show you around, where you can find all kinds of good stuff for your plants. For many years, TopTropicals customers have been enjoying the benefits of many effective plant supplements, and today Mr B with Sunshine Boosters brings new formulas of scientifically developed, natural, environmentally safe plant food for all your growing needs!
- For home gardeners and professionals.
- For small plant collections and large commercial growing facilities.
- For flowers and fruit trees.
- For medicinal plants and vegetables.
- For all to be happy.
Please check out Mr Booster's website , he worked really hard for the past year on making this project happen, and helping the Earth to be a better, nicer, and safer place!
And for those of you who are growing your own business, Mr B would like to help! He is offering FREE samples for small business starters! He knows it's not easy to find a perfect nutrition system and make your growing a success. He is here to help!
On February 13-14, as a Valentines Day Special, Mr B is exhibiting his new business Sunshine Boosters in Phoenix, AZ - in the Largest Arizona Expo! Don't miss our presentation seminar Feb 13th, Seminar Room #2, 1:45 PM: Precision growing with Sunshine Boosters. For those who can not attend the show in purrrrson, the presentation will be available for downloading from our website.
Happy Growing!

Check out Video: Meet PeopleCats of TopTropicals and more Cat of the Day stories.