Date: 2 Feb 2020, Entry id: 1580622962-2
Meet PeopleCats of TopTropicals. Cat of the Day: James Coconuts progress report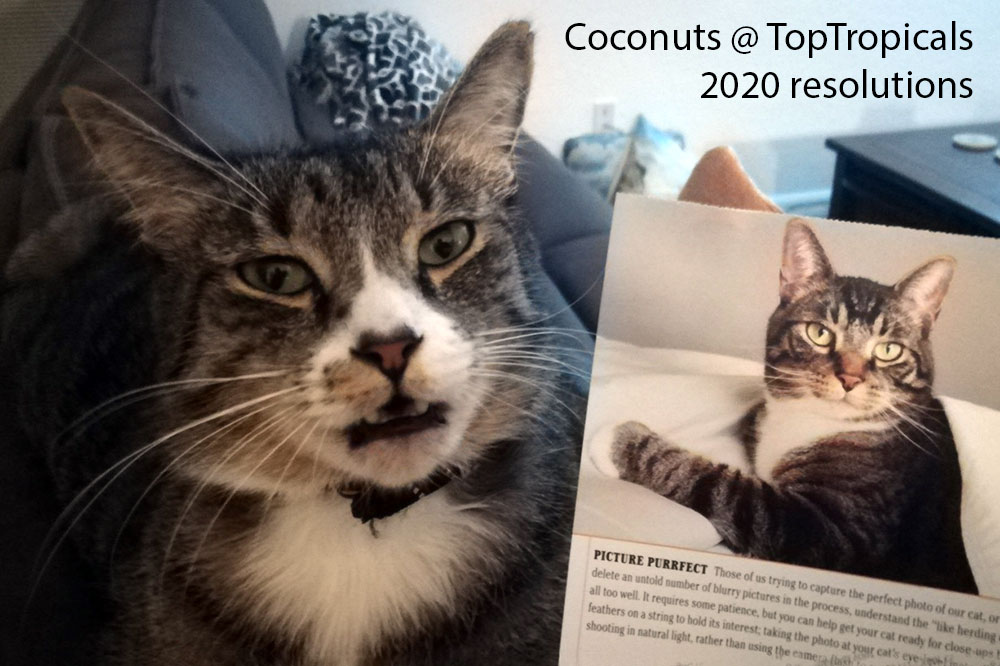 Many people asking about James Coconuts who used to be in charge of our Office and Customer Service team. What is he doing now? Did he get a promotion? We addressed this question to Coconuts and here is what he's got to say:
"Hi folks, I am doing just fine. Yes, I got a promotion and currently working in Sunshine Boosters Lab together with Mr Booster (I just call him Mr B). We are developing a revolutionary Sunshine Plant Nutrition Program. It is important that your plants have good food! I can tell from my own experience. When these nice people at TopTropicals picked me up from the street couple years ago, I was nothing but bone and skin... not even much fur. And look at me now! I am still working on my work out, and my resolution for 2020 is to become even more fluffy, just like that chick in the calendar! I think everyone should eat good... and do good... Like someone said:
"Go into the world and do well. But more importantly, go into the world and do good!" (Minor Myers Jr).

Check out Video: Meet PeopleCats of TopTropicals and more Cat of the Day stories.