Date: 16 Jan 2020, Entry id: 1579170662-2
Meet People of TopTropicals. Dog of the Day: Tilda, the Assistant Editor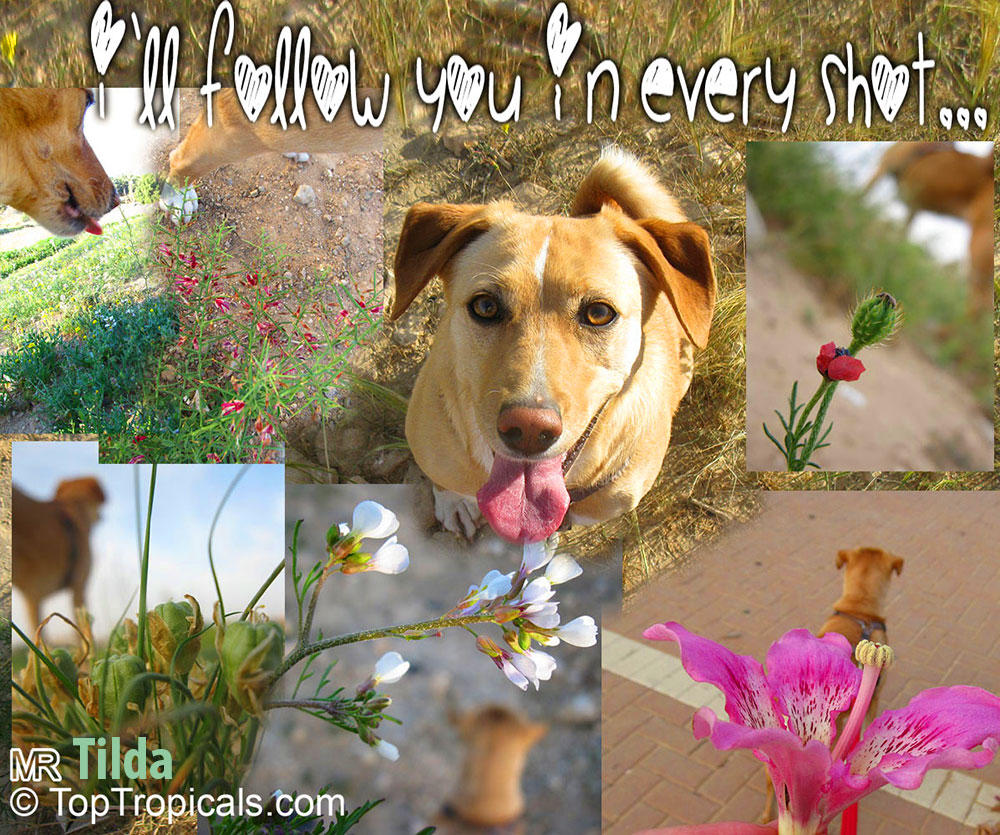 On January 31, 2020 TopTropicals will celebrate its official 17th birthday. While it is recognized as the World's Leading Authority on Tropical Plants, very few people know who actually stands behind the scene of our famous hand-crafted Plant Catalog with nearly 5,000 plants and 50,000 original plant photos...
Today's column is about Assistant Editor of Top Tropicals Plant Encyclopedia - Tilda. Tilda is the right hand (the right paw!) of our around-the-clock photographer, botanist, and the plant ID world known expert - Marina Rybka. Everyone knows that there is no such plant in the world that TopTropicals can not identify... we get plant ID requests from around the globe, and we always have answers for you. Do you know who is responsible for that priceless knowledge? Whose mouse touched every one of those 50,000 images and put proper names to them? Ask Tilda. She witnessed every shot!
Now that we finally decided to reveal the secrets of TopTropicals creation and history, we should continue this blog by introducing to you the rest of TopTropicals mysterious brains... Stay with us and you will find out soon!
Check out Video: Meet PeopleCats of TopTropicals and more Cat of the Day stories.

...and this is Tilda's Right Paw!..

...Meet Marina Rybka: creating TopTropicals History...

...Come home soon! You have 100,500 new plant photos to edit!...