1-866-897-7957

rare plants - fragrant flowers - exotic fruit

Don't miss out! Subscribe to receive Happy Gardening Tips, new arrivals notifications, and discount codes in every newsletter!
Calories burned in 30 minutes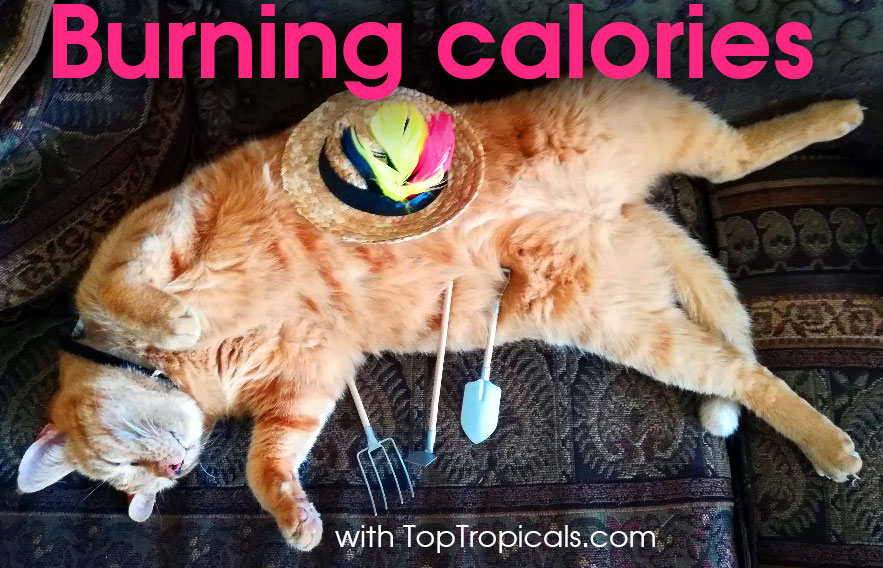 This is interesting! According to Harvard Medical School research, gardening activities are compared with some serious workout! Calories burned in 30 minutes by:
Walking 178
Bowling 133
Gymnastics 178
Dancing 244
Planting seedlings, shrubs 178
Planting trees 200
Gardening-weeding 205
Digging, spading dirt 222
So what are you waiting for? Start losing weight now by planting a tree and dancing!

FEATURED PLANT: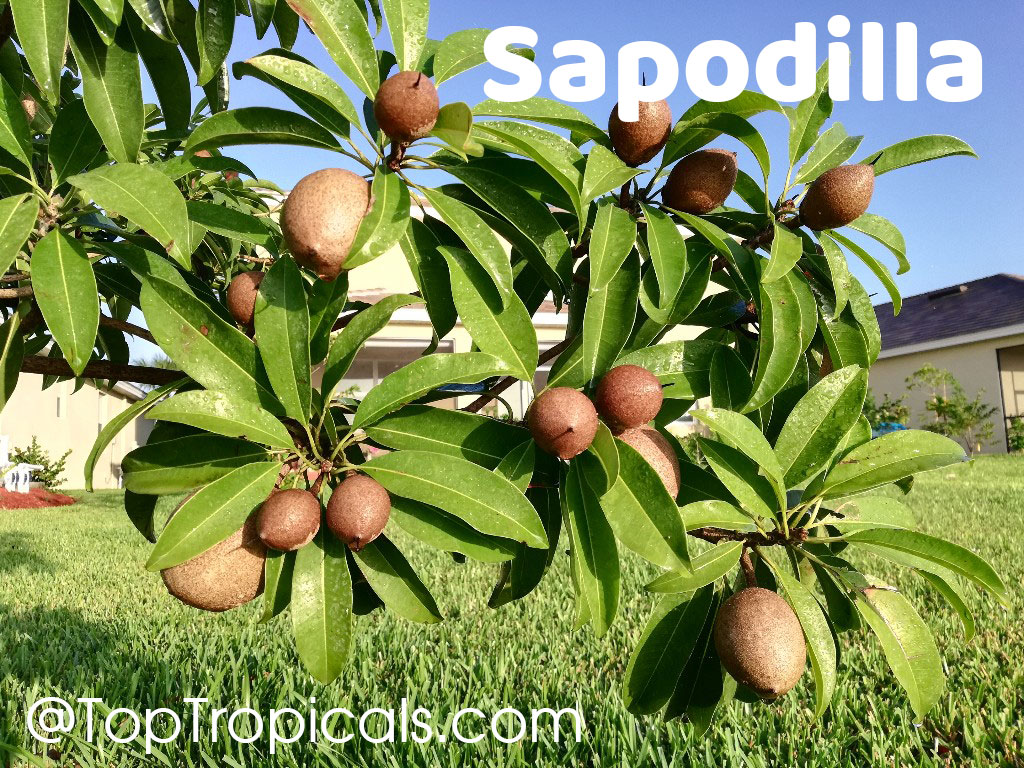 Achras (manilkara) zapota - Sapodilla Silas Woods, Air-layered
The Silas Woods is an outstanding variety of Sapodilla.
The tree has dwarf growth habit (under 20 ft in the ground) and adapts well to a container.
This variety is highly productive.
Trees are producing year round, the branches often require support as they get very heavily loaded with fruits. Perfect fruit tree for small yards and container culture!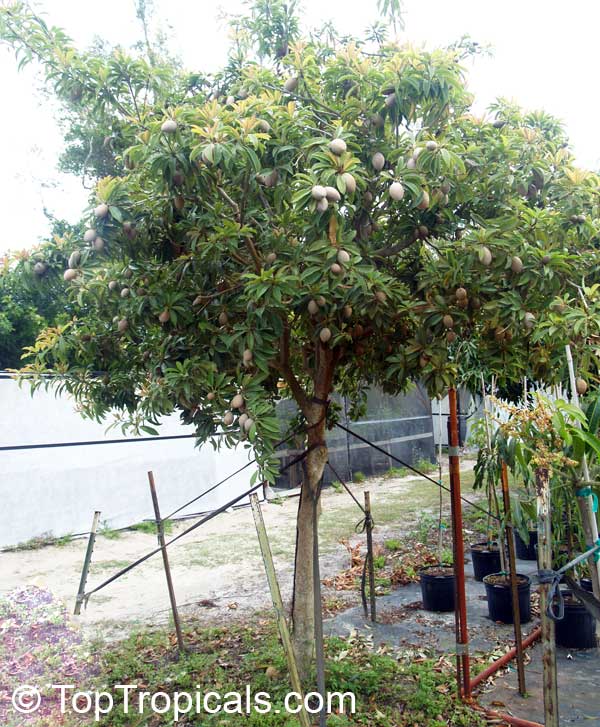 10% OFF discount plus additional 5% OFF on all orders over $100!
Enter code 706212119182 in shopping cart and click "recalculate"

SPECIAL OFFERS:
5% OFF on any order over $100 (before S/H)
FREE Fertilizer with any order over $200 (before S/H)
FREE SHIPPING (see how)
These special offers can be combined!
HAPPY GARDENING!
©Top Tropicals LLC, 2003 - ©TTmagazine.info, 2007 - Using TopTropicals.com images