IN THIS ISSUE:
NEW: 2023 Mango Selection is here
Rare varieties - limited quantities
10 secrets of growing a Mango tree
Photo above: Sunshine is a new member of our PeopleCats Team. Although she is not a cat, she is raised by our cats, and by her Mom named Mango! Visit our Garden Center and Farm to meet Mango, Sunshine and her siblings Lilo and Draco (more pics coming soon... of course).
2023 Mango Selection for early birds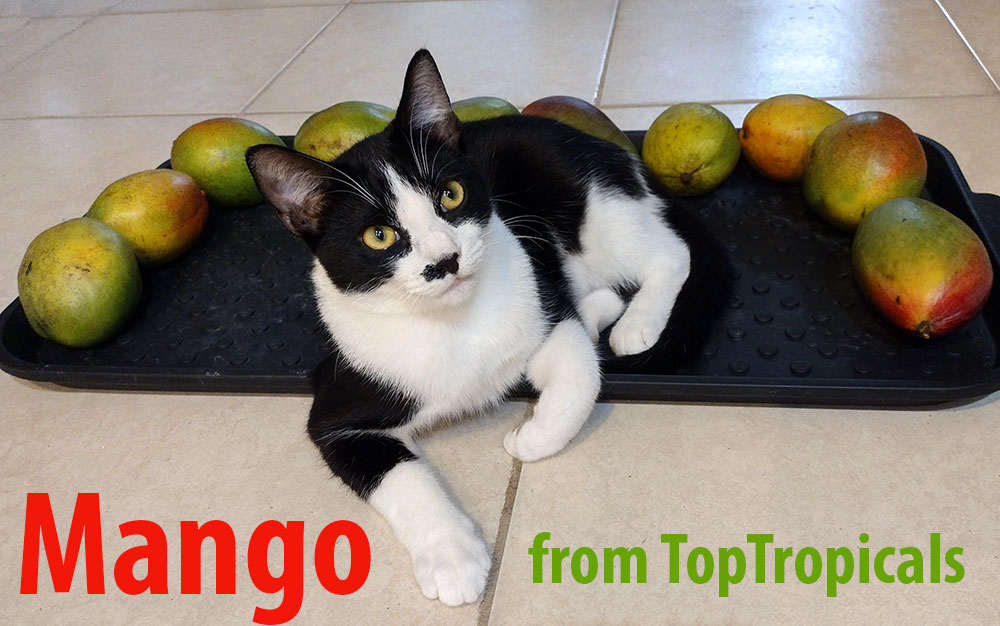 Rare varieties - limited quantities!
Attention mango collectors! We finally have some rare, much wanted mango varieties available in very limited quantities. These are young, fresh grafts in 3 gal pots, with well established root systems and many new leaves. Some varieties are bigger than others. We also have just a few 7 gal pots.
If size matters to you, contact us before ordering, and especially before shipping. We recommend picking up your plants from our Farm in Sebring or Garden Center in Ft Myers if you can, to avoid shipping stress.
If you have been looking for a specific variety, we recommend to order them ASAP before they all gone! If you are planning to make a trip to pick a specific variety with only a few plants showing in stock, please call us to ensure availability. They sell fast! 2023 mango supply will be very limited; grafts sell faster than we can graft...
See selected new varieties at the end of this email.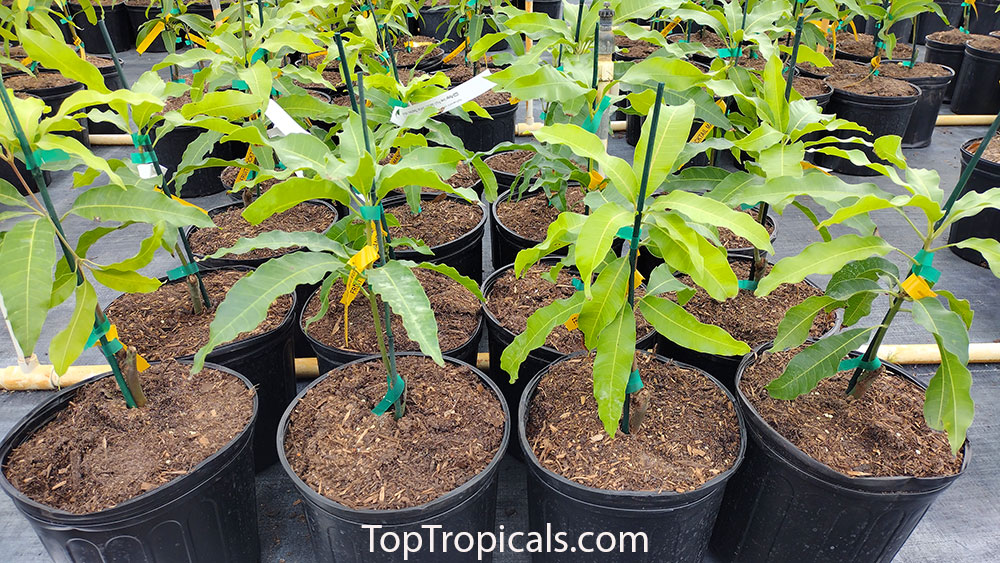 These are examples of our grafted mango trees in 3 gal pots. A few 7 gal size trees available. First come, first serve. Contact us to verify size and availability before ordering varieties showing limited quantities (1-3) in our store.