Don't miss out! Subscribe to receive Happy Gardening Tips, new arrivals notifications, and discount codes in every newsletter!
---
TopTropicals Newsletter - 17 May 2019
Join us at Rare fruit tree sale.
Persimmons - seedlings or grafted? The trick of grafted Guanabana. Lots of new arrivals.

Rare Tropical Fruit Tree Sale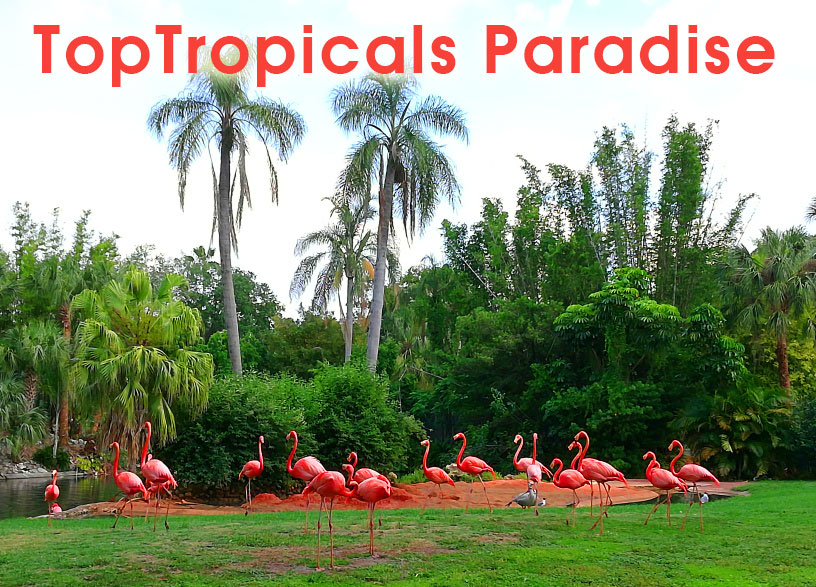 "Peace cannot be kept by force; it can only be achieved by understanding."
Albert Einstein
See us at the show!
Meet Anna Banana, Mark and Stevie!
For more information, see our Facebook Event Page.
For our online customers:
Rare Fruit Tree Sale comes to you!
For online order, use 15% OFF discount code:
RAREPLANTS15
and have the Rare Fruit Tree Sale come to your door! With both fruit and flowers!
Code is valid for Online orders only, for all items in our store.
Min order $50 (excluding S&H). Exp. Monday, 5/20/19.
Remember to check if your order is qualified for free shipping!

Grafted Guanabana - what is the trick?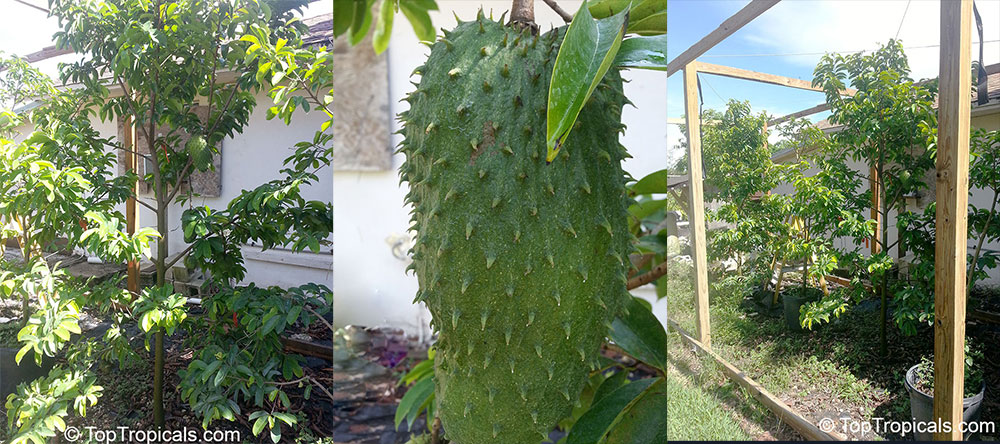 Q:Should I buy grafted Guanabana or a seedling? It is a big price difference. I have heard that Annonas fruit within 3 years from seed, why do I need a grafted tree?
A: Annona muricata - Guanabana, or Soursop - is known as the best tasting Annona fruit. Many fruit lovers and gardeners want to have this tree in their plant collection, and the first question they always ask is: "How soon will it fruit? I can't wait to enjoy its deliciousness!"
Most Annonas start flowering and fruiting at a young age, 3-4 years from seed. Annona muricata seedling takes longer. You may read more information on how to grow Guanabanas from seed, even in a pot, even indoors - in Tropical Treasures Magazine issue # 7. Although it may take up to 15 years to see the fruit...
Now we have a solution to get this fruit sooner - a grafted tree! It will fruit within a year after planting. The secret of grafting Guanabana was almost lost (it's a tricky one to graft) and grafted plants were nearly impossible to find. Now we have them! Quantities are limited.
Keep in mind that Guanabana is very cold sensitive and won't tolerate even light freeze. However it is still relatively easy to grow even in subtropical areas: the tree is small, and if tree grown in ground, a simple cold protection structure can be built around it using basic wood or pipes (metal or PVC) and covered with plastic for a few weeks of cold weather. Grafted Guanabana is also a perfect choice for container culture (hand-pollinating maybe required).
Photo: This grafted tree was planted less than a year ago, and was covered in winter with cold protection for about 8 weeks. Within a year, it has 4 large fruit on it!

Persimmons - seedlings or grafted?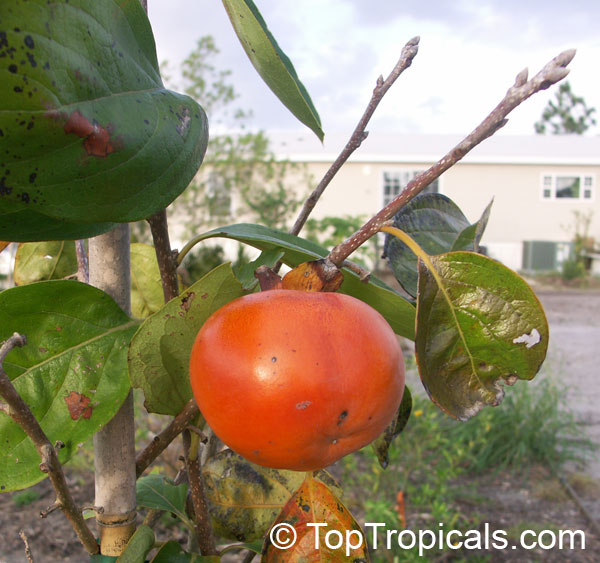 Q: Do all persimmons take roughly 6 years to fruit if grown from seed?
A: Persimmons, like most of the cultivated fruit trees, are recommended to be grafted to ensure a certain variety, although they may also come true to seed. And unfortunately, you are right - it will take a few years (depending on growing conditions) until the seedling will start fruiting. So your best bet to get a quality fruit right away is to obtain a grafted plant. You may check out persimmons (tropical and subtropical) that we carry in stock. If you are interested in any of the varieties that are currently sold out, just add your email to wishlist by clicking on link Notify me when available and you will be notified as soon as we have it back in stock.


HAPPY GARDENING!
10% OFF your next order plus additional 5% OFF all orders over $100!
Use code 606516119814 at checkout.


---
Share this page with:
©Top Tropicals LLC, 2003 - ©TTmagazine.info, 2007 -
Using TopTropicals.com images