This Saturday, March 25:
Hello Spring! Plant Market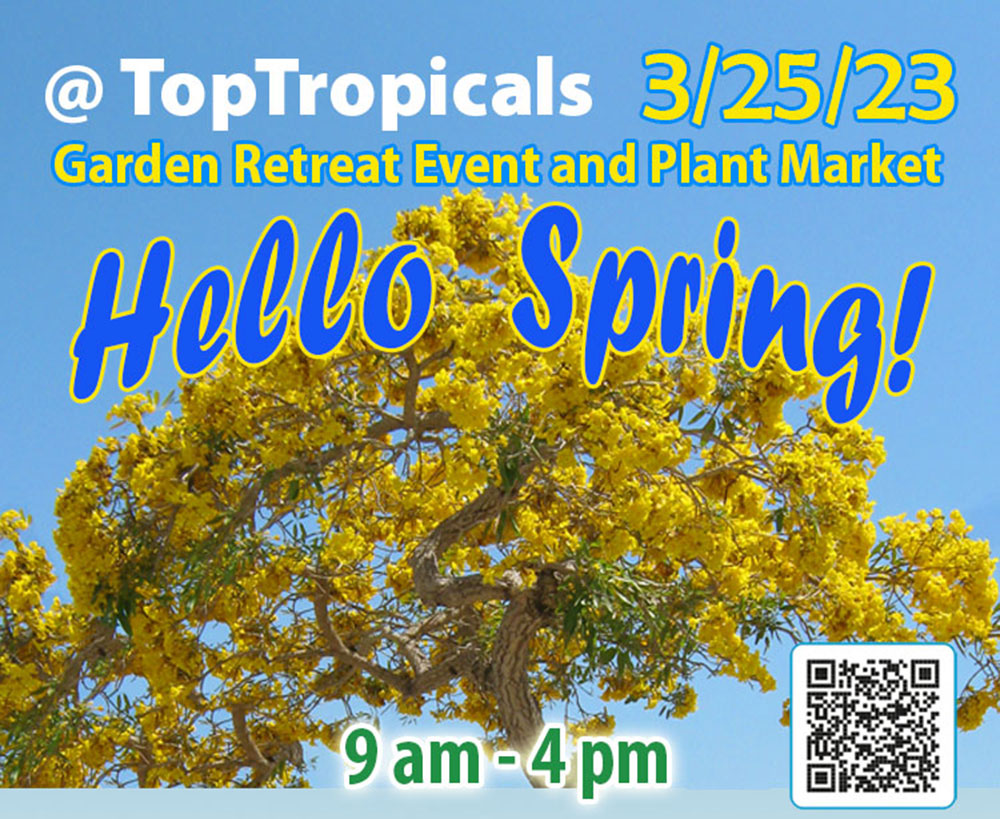 Saturday, March 25, 9 am - 4 pm
Join us for a celebration of Spring at our annual Spring Garden Festival! Immerse yourself in a world of colorful blooms, fragrant scents, and nature's beauty. Don't miss out on the opportunity to stroll through our gardens and nursery. Bring your friends and family for a day of fun in the sun!
Event agenda:
9 am - 4 pm: Plant Market. 20% OFF all plants. Raffle.
Gift bags - for first 25 customers with $50 order
Secret Garden: Super savings area 50% off
Avocado tree special (pricing includes event discount):
$55 - 3 gal, $95 - 7 gal, $143 - 15 gal
(pick up only, quote for delivery and installation)
Event discounts valid at both locations:
Ft Myers Garden Center: 13890 Orange River, Ft Myers, FL
Sebring B-Farm: 9100 McRoy Rd, Sebring, FL
Facebook event page - Download invitation
Outlook.com - Office 365 - Google
Discount for online shoppers
Friday-Saturday only!
If you can't shop locally, no problem! Order online and get your fantastic savings on top of our current sales and deals and Secret Garden half price, with qualified orders. Make it a steal! Use this discount code:
HELLOSPRING
Your savings with this code:
5% off orders $100+
15% off orders $150+
20% off orders $200+
Excluding S/H. Exp. 3-25-23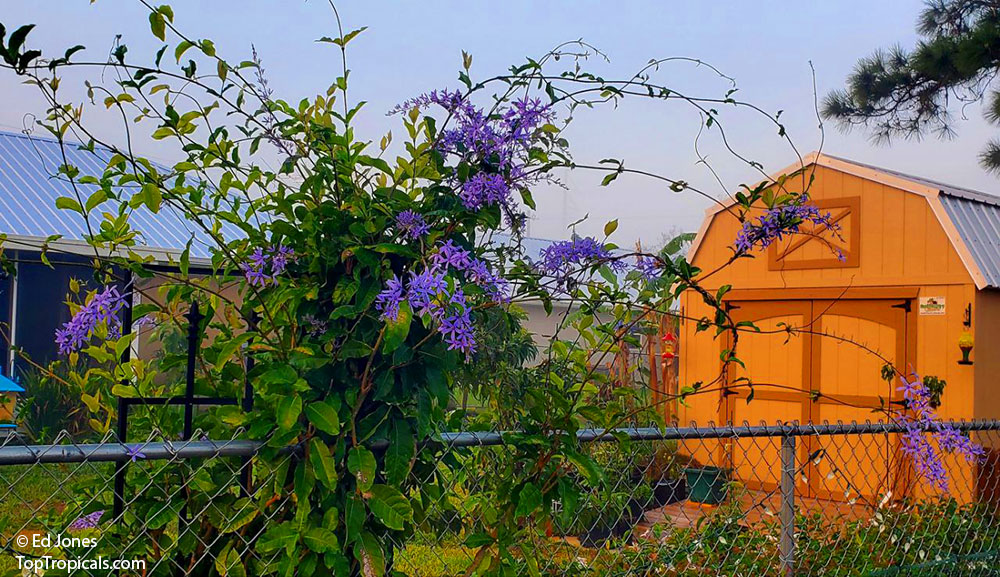 Time to plant your Secret Garden... Start with flowering vines?