Top Tropicals Garden Center in Ft Myers
Main location: Top Tropicals Garden Center - 13890 Orange River Blvd, Ft Myers, FL 33905
Business hours: Mon-Sat: 9 am - 4 pm, Sun: 10 am - 2 pm
Top Tropicals Farm & Nursery (B-Farm) in Sebring
Second location: B-Farm in Sebring - 9100 McRoy Rd, Sebring, FL 33875 - See more info
NEW! Open hours: Mon-Sat: 9 am - 3 pm
Holiday hours:
4th of July: closed
Thanksgiving: closed
Christmas: Christmas Eve, Dec 24: 9 am - 1 pm. Christmas Day, Dec 25: Closed
New Year: New Year Eve, Dec 31: 9 am - 1 pm. New year Day, Jan 1: Closed
Phone numbers:
Customer Service: 239-689-5745, 239-245-7853, 239-690-2666, Toll-free: 1-866-897-7957 - See all contact info
B-Farm: 863-401-4004 (Farm only, use above numbers for the Customer Service)
Garden Center directions
Plant locations map with QR code to find the plant and check the price
X-Large size plants for pick up or delivery
Our Garden Center specials - large container fruit trees
Many varieties of Avocado in 15-25 gal pots!
See also: A Guide to Cold Hardy Tropical Fruit Trees and Avoicado Varieties (pdf)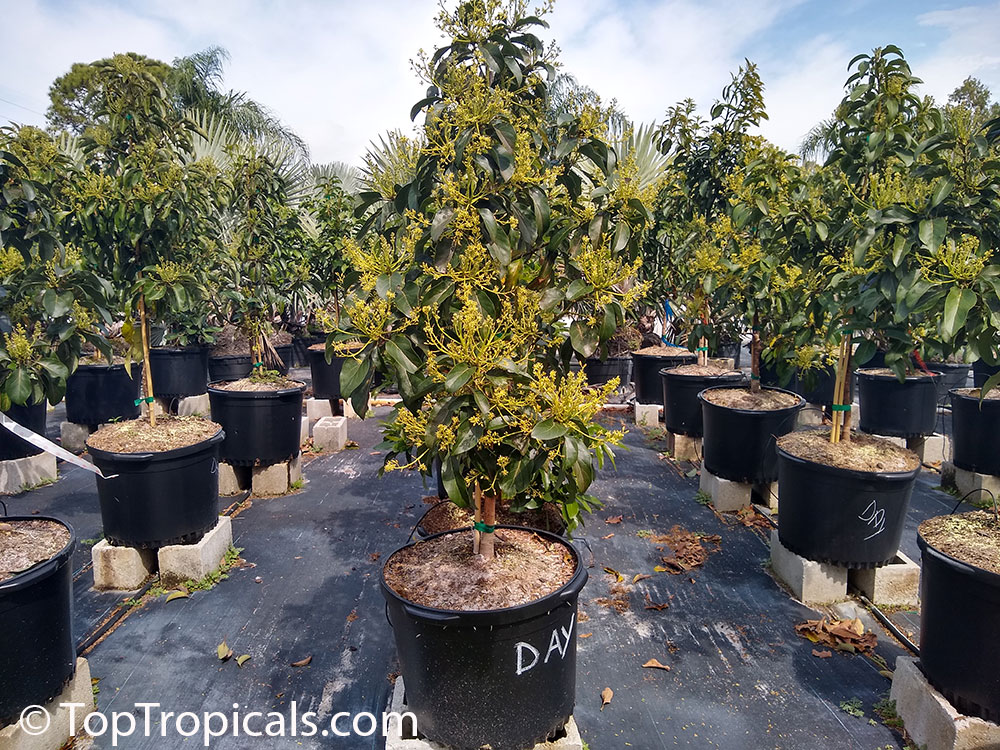 ---
Saturday Plant Clinic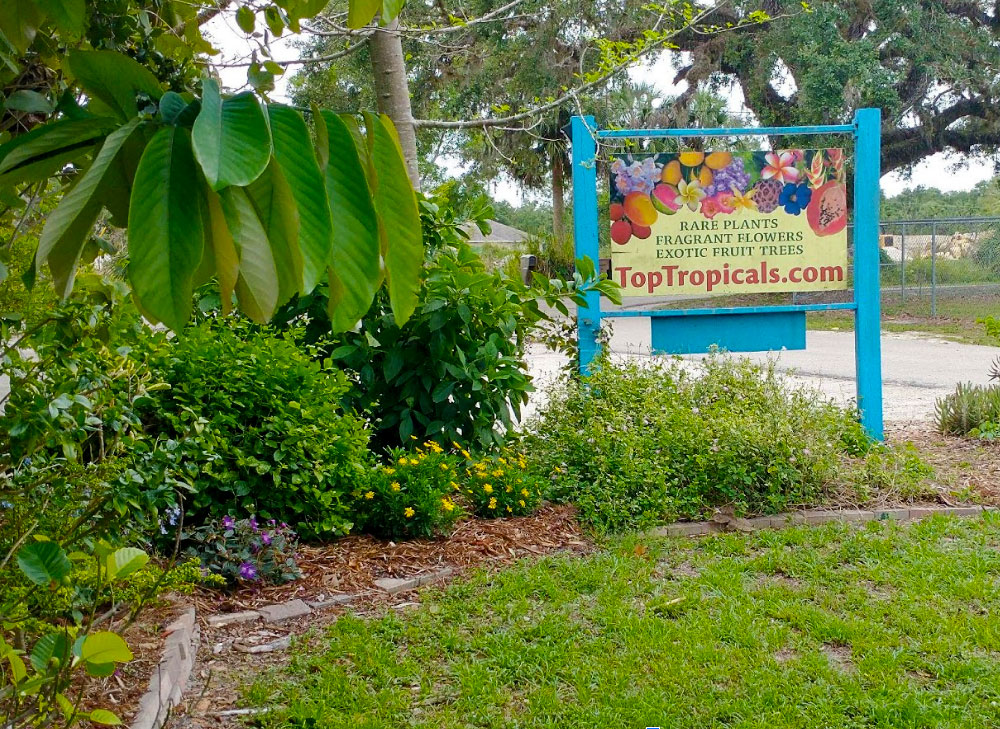 TTRx - Plant Wellness Clinic at TopTropicals
Every Saturday, 10 am - 3 pm
With Mark Hooten, the Garden Doc

---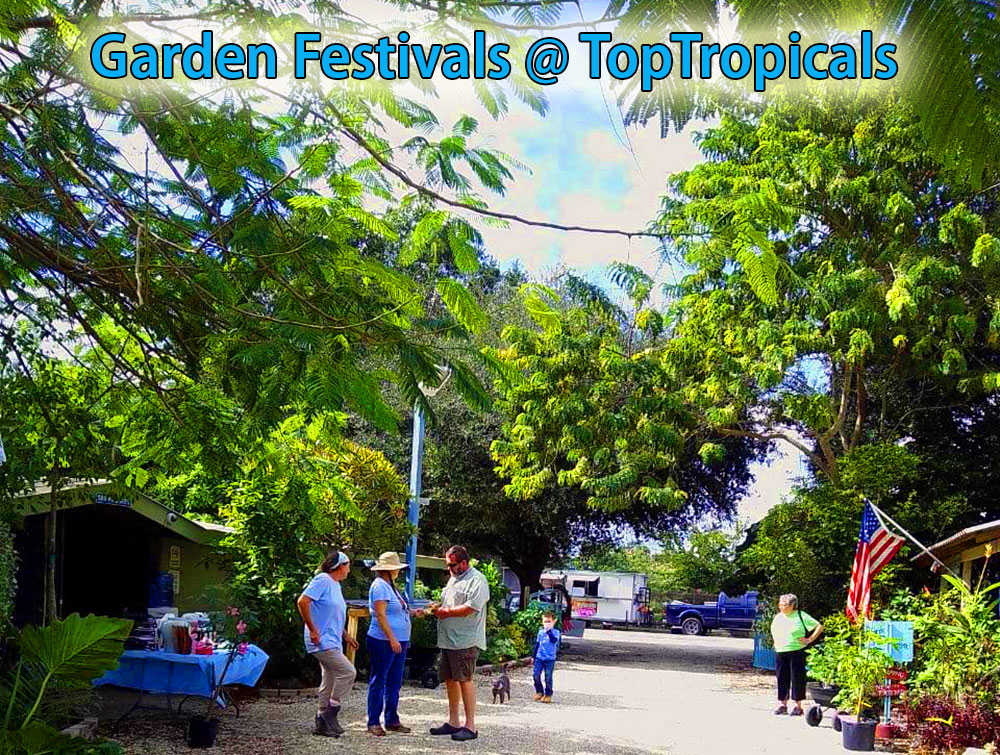 ---
Map of Top Tropicals Gaden Center

Second location:

---
Happy Customer?
We're just happy that you're happy.
If you don't know how to express your newfound joy, we've got a few suggestions:
- Tell your friends and family about TopTropicals.com
- Share your experience by writing a Google review
- Connect with us and like us at: Facebook - Twitter - Instagram - Youtube - Pinterest - LinkedIn
Not so happy?
Give us a chance to make it right for you!
Our friendly Customer Service team will work hard to put a smile back on your face.
Here is how we can connect:
- contact form (the fastest way!)
- call 1-866-897-7957, Mon-Sat 10 am to 5 pm EST
- email
Information board
free PDF downloads:
Top Tropicals guide to late-season plants (Fall through Early Spring) in SW Florida.
Late season flowering and fruiting plants.
List of fall-winter flowering trees, shrubs, vines, and late season fruit that you can enjoy during Fall-Winter season.
Includes list of late season mango varieties.
Top Tropicals guide to tropical fruit trees and their cold hardiness in SW Florida.
Rare fruit trees for South/SW Florida home gardens: cold hardiness for tropical and subtropical fruit trees
Very cold hardy avocado varieties.
Cold hardy avocado - list of varieties and growing instructions
Large size plants available upon request! 7 gal, 15-25 gal size pots and larger.
Check out our 15-25 gal LARGE SIZE plants and order online for pick up or delivery.
Can be picked up at our local garden center, or delivered to your doorstep!
Installation available.
Plants delivery - $50 per 25 miles
They can be delivered for $50 to your door within 25 miles, or even longer distance (per quote).
Please contact us for large size plant availability and prices. Chose from complete lists of:
Flowering trees
Fruit trees
Mango varieties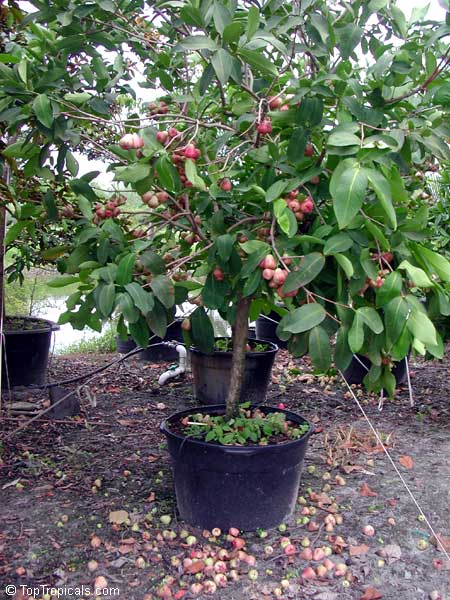 Installation and landscaping
Tree installation
3 gal size - $20
7 gal size - $30
15 gal size - $40
25 gal size and more - $50+
Landscaping consultations - per estimate
Download landscaping info sheet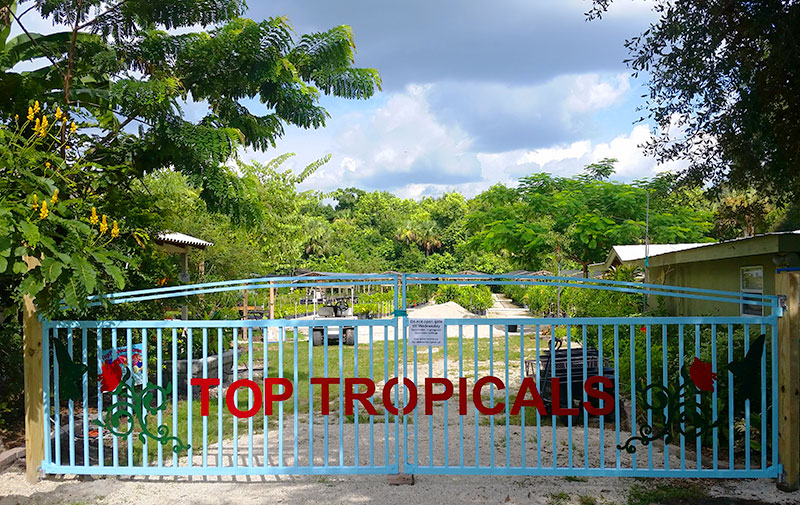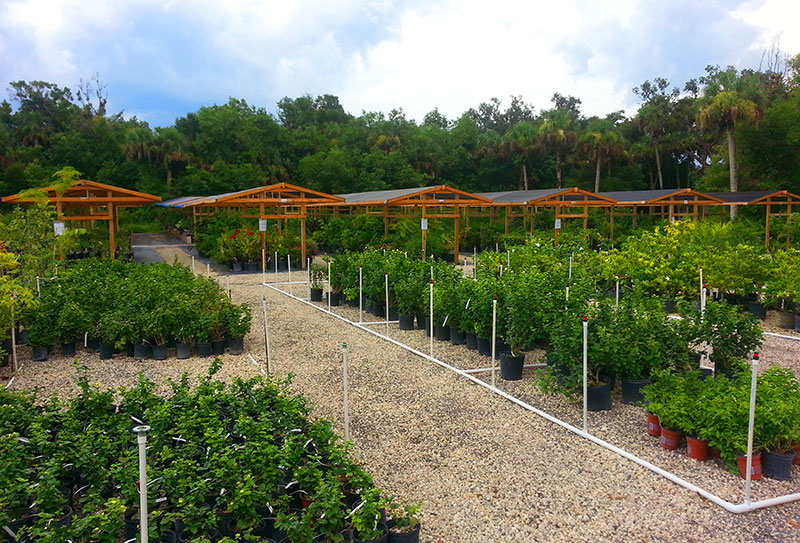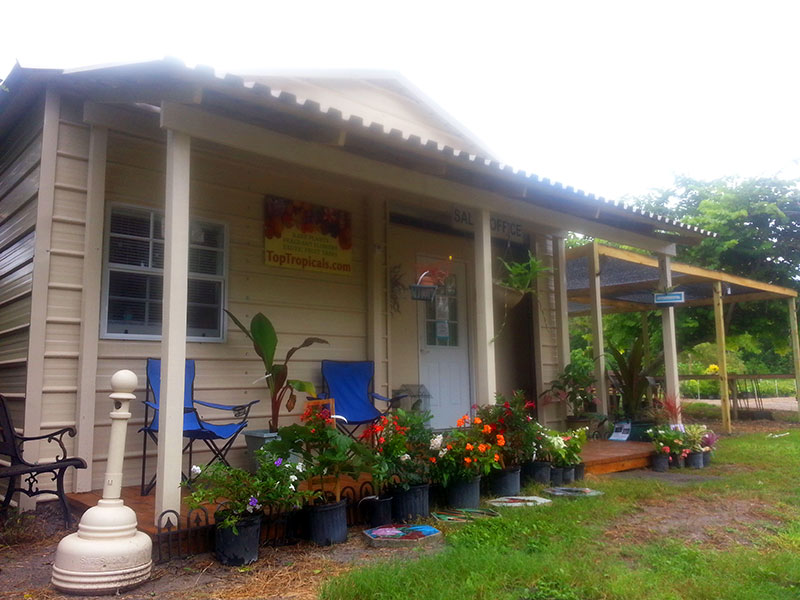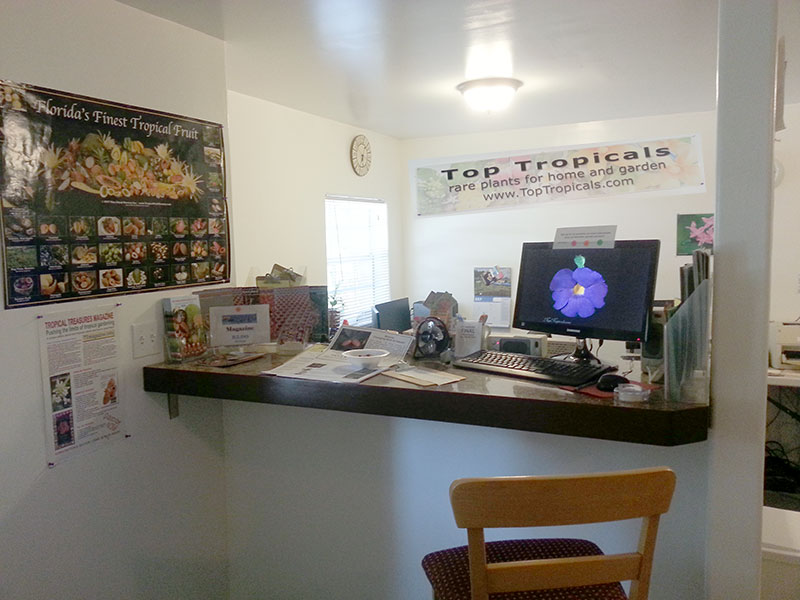 Computer for Customers