Date: 16 Mar 2023, Entry id: 1678965662-2
The Robuster field test:
turning green!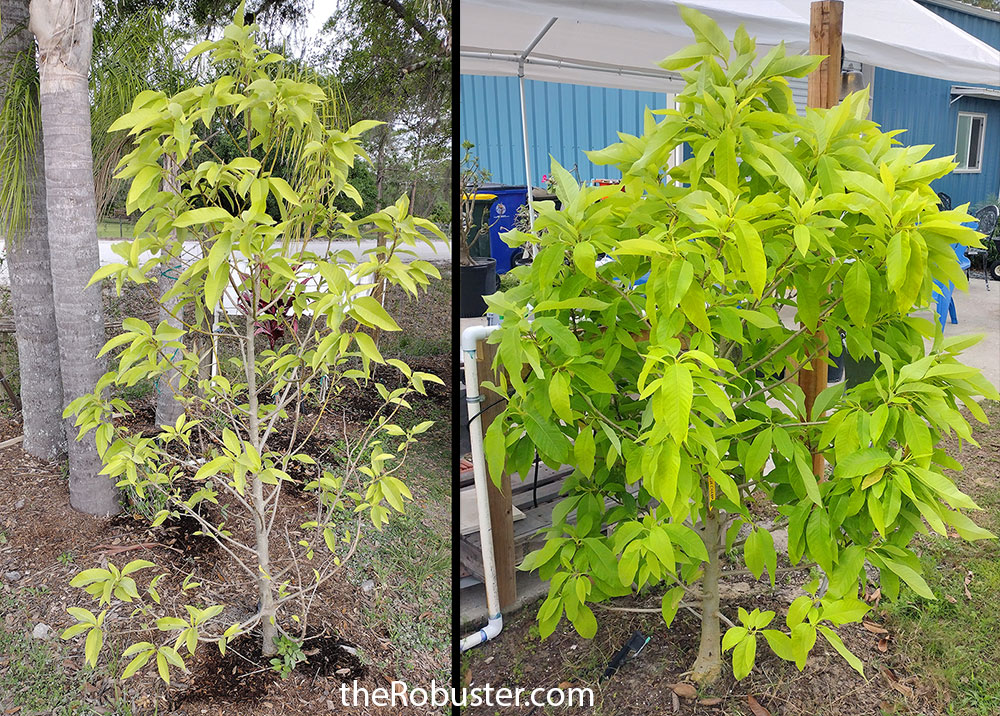 These two Champaka trees are of the same age, planted at the same time, 100 ft apart, with the same light, soil, and water amount... The only difference is - fertilizer schedule! The tree on the left is planted by our farm gate and gets pure water plus slow release fertilizer every 3 months. The tree on the right grows by our farm office with watering station hooked up to the Robuster active display. The Rubuster automatically dozes Sunshine Boosters liquid fertilizer with every watering.
Date of planting: 3/13/2022
The Robuster Started: 11/25/2022
Formula used: Sunshine C-Cibus 10 ml/gal with every watering
Drip irrigation: directly to the root zone once a day, 2-5 min (weather adjusted)
Image taken: 3/15/2023 @ TopTropicals B-Farm (Sebring)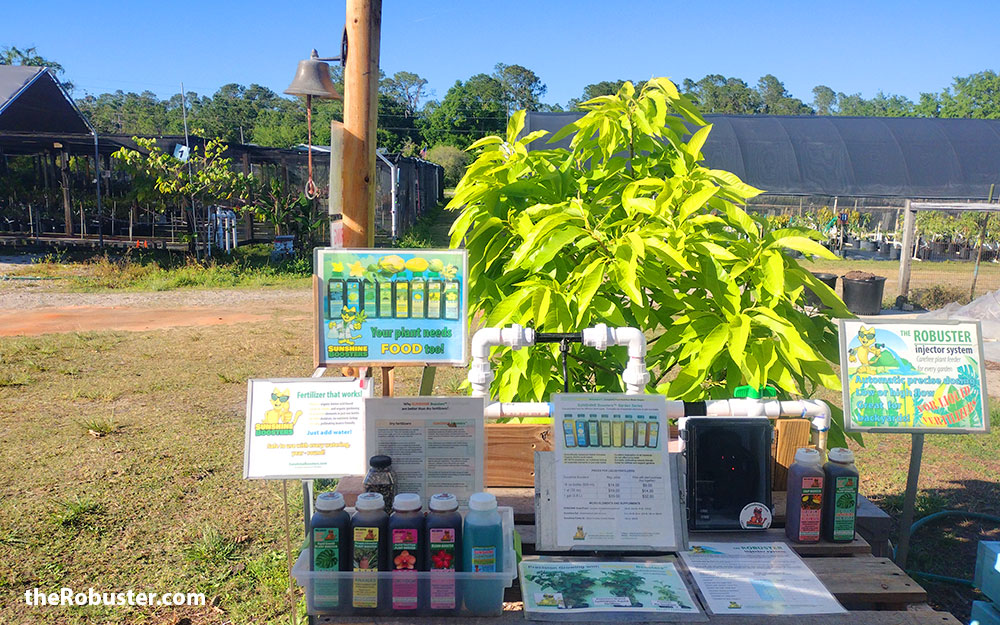 In the photo: The Robuster active display by our B-Farm office in Sebring, with the subject Champaka tree behind it that gets its food first come first serve!
Installation available
for local customers
The instructions for assembly are included and are straightforward, making it easy for online purchasers to put together. If you're capable of basic PVC plumbing, then assembling this system will be a breeze!
For a green, lush and fruitful garden that allows you to relax and enjoy your tropical paradise, the Robuster automatic smart fertilizer injector system is a must-have. It takes the hassle out of gardening, ensuring that it's carefree! Do you have any questions, need advice, or require assistance with installation? Simply contact us, and we'll be happy to help!