Date: 5 Oct 2022, Entry id: 1664998562-1
Fall Festival rescheduled:

now November 19th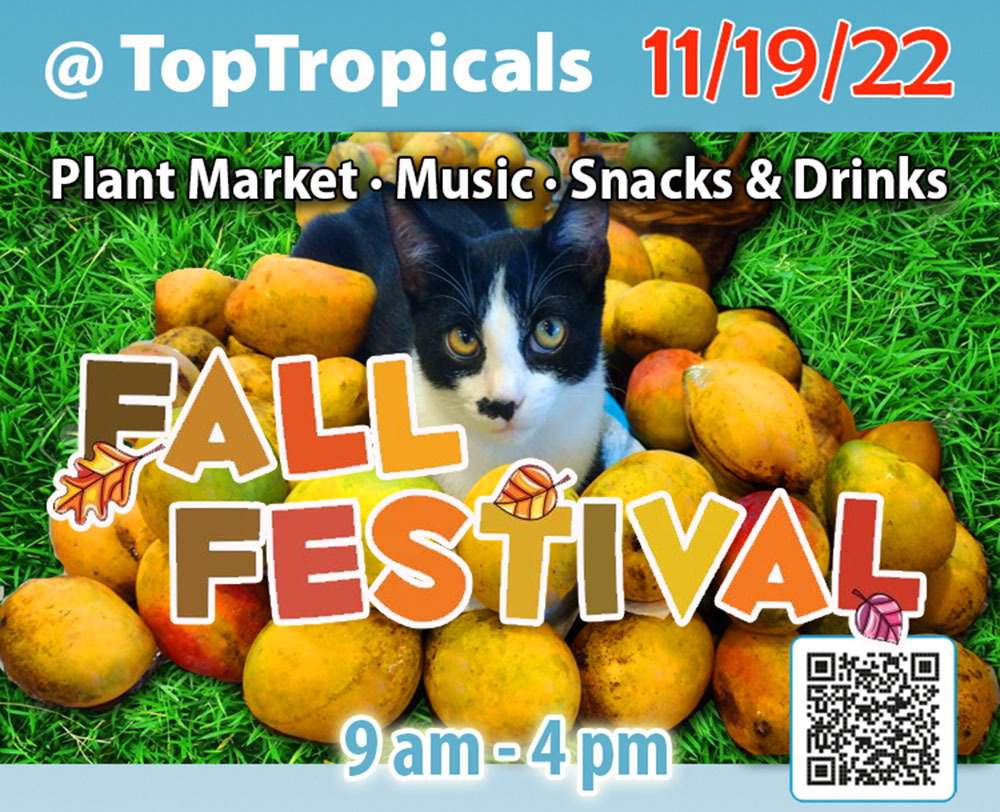 Due to hurricane Ian aftermath in SW Florida, many gardeners aren't able to attend our Garden Event that was originally scheduled for this coming Saturday Oct 8. So we decided to reschedule it for November 19, 2022 so everyone can come. Please update your calendars!
We have spent weeks planning this special event and the show will go on, as soon as everybody gets back on their feet. Stay strong and come back, we will help you to restore your gardens!
NEW: Festival RE-LEAF special
FREE plant for every guest - no purchase necessary!
Throughout years of living in Florida with its sometimes harsh weather - hurricanes, flood, freeze, drought - we have lost plants too, and we feel your pain now! To help everyone to restore their gardens after hurricane Ian, we are offering a FREE plant program. Yes, it's absolutely free, and no purchase required. This promotion will be run during our Fall Festival and every guest will receive a free gift plant!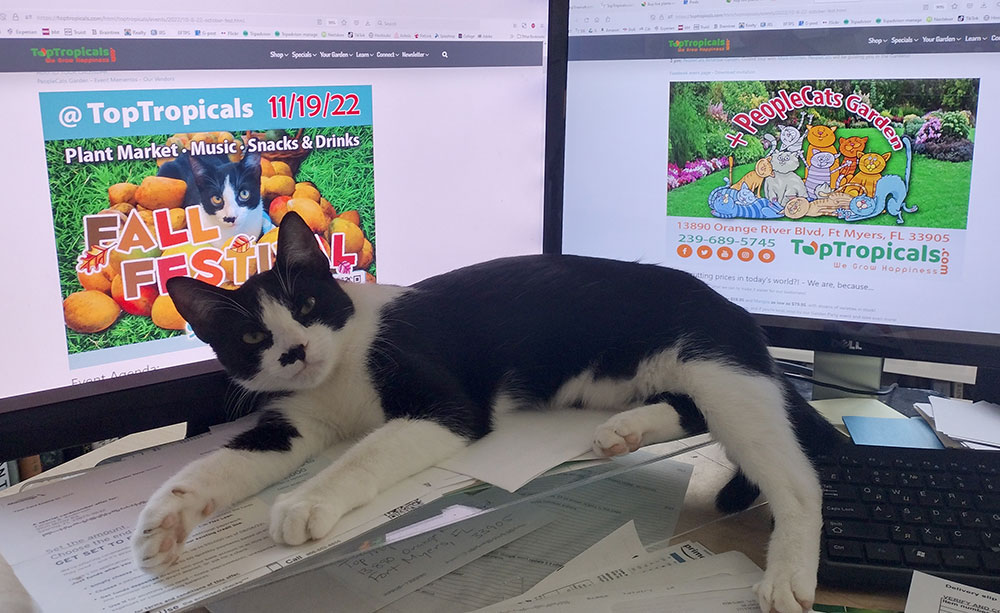 Outlook.com - Office 365 - Google