Date: 4 Jun 2020, Entry id: 1591280462-1
Plant of the Month: Tecomaria capensis Apricot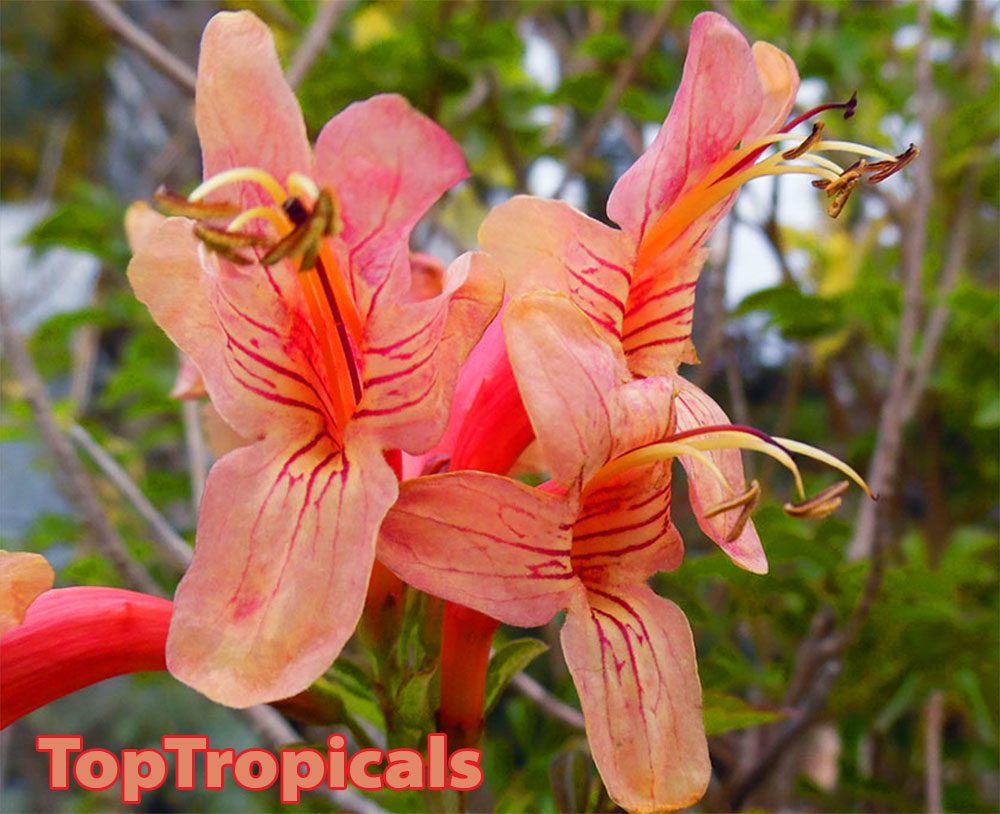 Stevie's Pick: what's in bloom?
Today we are starting a new column about the most spectacular specials that are in bloom or in fruit today. Our exotic plant grower Steven Gowdy will spotlight the most interesting plants he discovers and recommends today while working in TopTropicals greenhouses.
Summer is in full bloom and everyone is wanting dirt under there nails after being quarantined for two months! Enjoy warm tropical breezes with Apricot flowers of this showy African Tecomaria in your garden.
Tecomas and Tecomarias make a wonderful splash of color in any garden, and apricot is no exception. Tecomaria Apricot has pretty unusual color of flowers, ranging from bright apricot color to light-salmon. Ever blooming in warmer climates, it can grow 3-4 feet high and a whopping 4-5 feet wide. In addition to its beautiful flowers, this plant has many medicinal benefits. An easy fast growing addition to any landscape, it is a great hummingbird and butterfly attractor. It is pretty cold hardy and can tolerate light frost which is a great benefit for gardeners living in subtropical climates with cooler winters.