About the Author
Onika Amell was born in farmer's family in Cape Town, South Africa, and always had a keen interest in gardening. She has been a globe-trotter for many years, traveling along with her husband, an engineer, and her life is worth a novel. In Cape Town she worked in groups "Soil for Life and Work for Love", teaching people how to grow their own food, improve their health, and protect the environment. Onika lived in Galilee, Israel, skydiving over 500 jumps and working on the fields planting, harvesting and caring for various crops (Lychee, Avocado, Bananas, etc), helping out in community gardens... In SE Asia, she taught English at business centers... Upon finally settling in SW Florida, she joined the ECHO Global Farms project on teaching farmers/families around the world about effective crop production... Now as a part of Top Tropicals Team, Onika is our plant expert and a columnist. Onika's biggest passions are plants and... of course – cats, who are her children! She has six of them: Itembi, Freddie Mercury, Donald Trump (he is the difficult one), Tigerlilly, Sweetie, and Jaxson.
---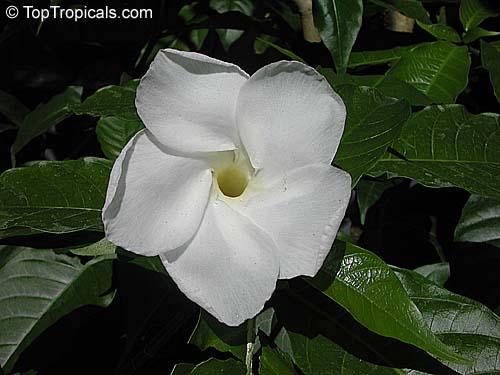 What is a garden without fragrance?
Unknown to so many gardeners because of its rarity, the Milky Way tree or Stemmadenia litoralis is one of those trees that are simply unforgettable. This is without a doubt one of the most fragrant flowering trees you can plant in the tropics or warm greenhouse conditions.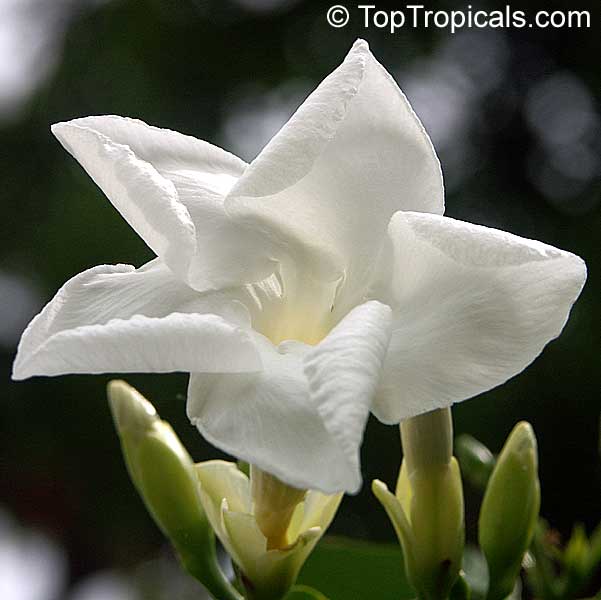 Milky Way is a small tree native to Columbia and the coastal rainforests of Tropical America. Its smaller size and open, multi-layered canopy make it perfect for small gardens or patios. It blooms fast, within a year. When this tree is in full bloom, masses of large, white, tornado-shaped flowers cover the branches. The fragrance is something to behold… soft, vanilla sweet and musky. Leaves are dark green and sparkly and a striking contrast against the large, white flowers. Even the seed pods are pretty, double-horned and orange-gold, born in pairs and hanging from the tree. This tree is so ornamental!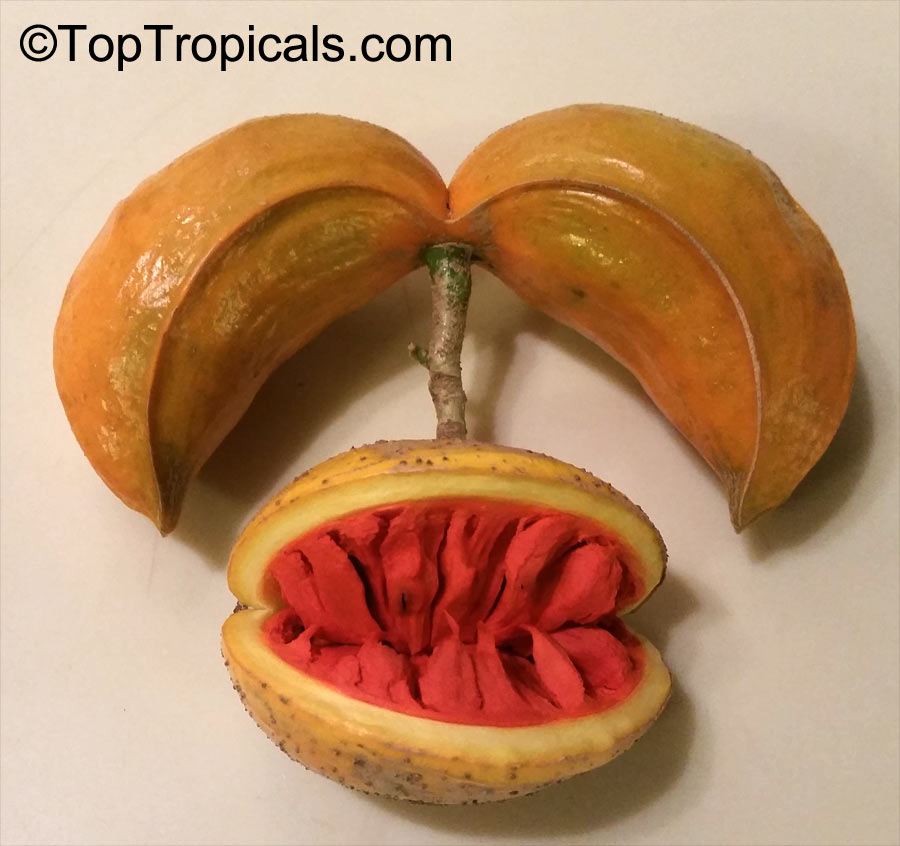 Planted in the ground, this tree will reach about 20 feet. It is also a brilliant choice for container culture where it will reach about 8 feet in height. In optimal conditions, this tree will reward you with endless blooms from the middle of April until December.
It will grow in full sun, but prefers partial shade and is therefore the perfect little understory tree as filtered sun will keep those beautiful dark green leaves healthy and glossy. It needs well-drained, moist soil. It is somewhat salt tolerant, which makes it an excellent choice for planting near the coast.
The Milky Way Tree is one of the most beautiful fragrant tropical species. If you already have and enjoy great perfume trees like Michelia champaca and Cananga odorata, create space in your garden for a Milky Way tree as well. You won't be disappointed. This tree is a must have. A real winner.
RECOMMENDED FERTILIZERS:
SUNSHINE Pikake - Fragrant Flower Booster
Plumeria Top Dress - Smart-Release Booster