Date: 15 Feb 2020, Entry id: 1581796862-2
Meet People of TopTropicals. Raccoon of the Day: I came; I saw; I conquered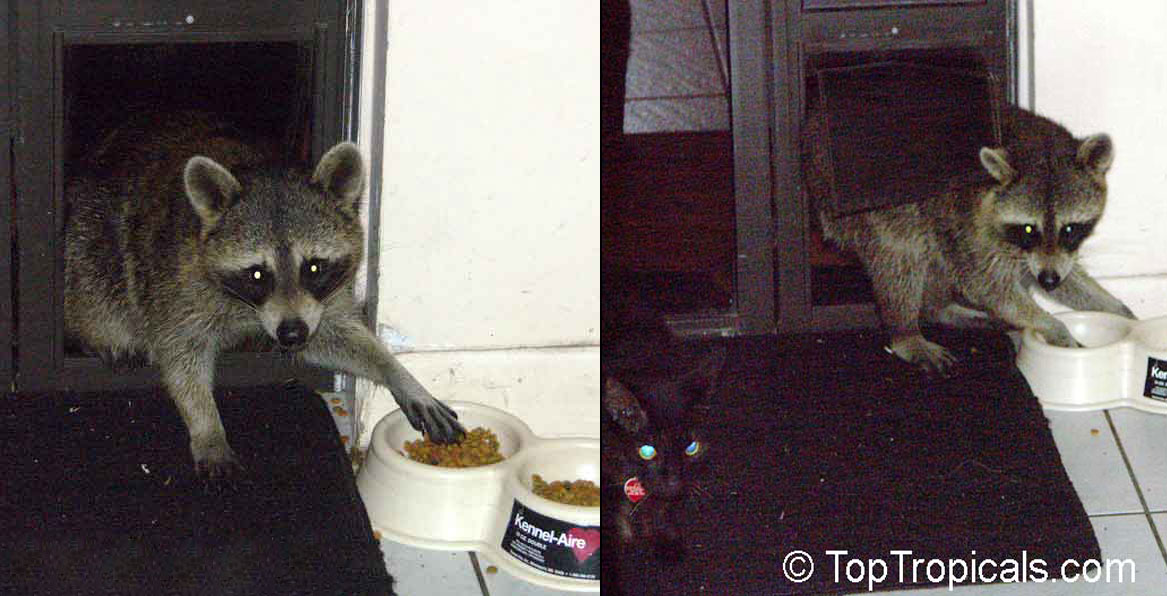 Everyone knows that our pets can have pets. Like King had his own Pet Mouse, or Marco had a Frog Pet in his water bowl... Visitor Possum Pete was a star too!
Today we are sharing with you pictures of another Pet of our Pets. Meet - Raccoon Charity who obviously won a Lucky Welfare Ticket for a free food... No food stamps required! No work ever done; no paycheck issued. I came; I saw; I conquered. Bless you, TopTropicals! The cats didn't mind sharing their earned benefits... or, were they afraid to say otherwise?

Check out Video: Meet PeopleCats of TopTropicals and more Cat of the Day stories.