Date: 3 Dec 2019, Entry id: 1575372664-2
Meet PeopleCats of TopTropicals. Cat of the Day: Bagheera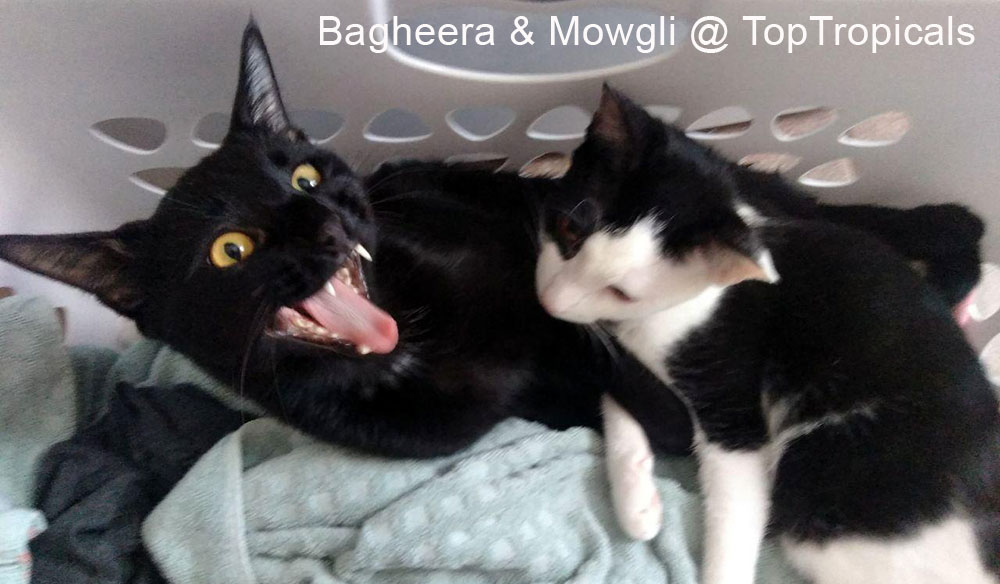 Bagheera and Mowgli are Kristi's PeopleCats, originally they came together and they stick together. As little kittens, they were raised by Moe, the Mama-cat. Although she is not technically their Mom, but... she is a Mom for everyone!
Bagheera was born with his brother at a gator farm. He was too little to leave his mom, but he needed out. Bagheera is one of the sweetest boys we know. When he was a baby he could not sleep without laying on Kristi's face, both paws stretching across her mouth. Now he's a big brave boy. He rules the inside PeopleCats, stealing food from his human's plates and asking forgiveness at night when he lays above your head with his hands on your face. He's a reminder that we are all still little kittens on the inside...
Bagheera's new nicknames are Mr Biggs, Biggie and Biggy Biggy Biggy!
Check out Video: Meet PeopleCats of TopTropicals and more Cat of the Day stories.