Date: 13 Mar 2022, Entry id: 1647179762-1
A Really Fig Deal for You...
Saving on your favorite plants is Easy.
Easy like Sunday Morning...
---
It's time for our favorite day and another Easy stroll through Top Tropicals Garden with savings of
up to 50% and MORE!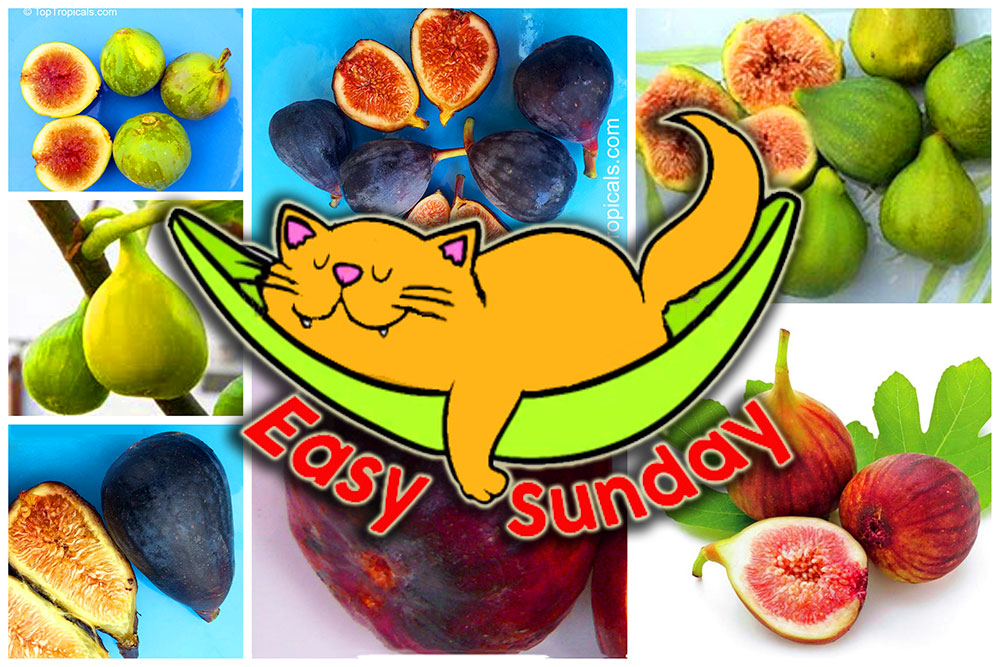 Easy Sunday Fig Deal
50% OFF
Figs are a superfood that have been associated with health and prosperity since ancient times. Linked to Demeter, the Greek goddess of agriculture and fertility, figs are not your typical fruit. In fact, figs are technically a collection of inverted flowers!
Figs satisfy your sweet cravings and offer a variety of health benefits including:
- reduce high blood pressure
- improve digestion
- increase bone density
- they are naturally fat-free and cholesterol-free food that is an excellent source of vitamin A, vitamin C, calcium, iron, potassium and magnesium (Source: webmd.com).
Figs trees are easy to grow and are cold hardy subtropical fruit trees that can tolerate some hard freeze once established. They have very low water demands and require minimal care. These trees will fruit for you right away!
Beers Black
Celeste
Ischia
Lattarula Italian Honey
LSU Purple
Violette de Bordeaux Negronne
Yellow Longneck Honey
The trees are in 1 gal pots, ready to step up. They have well-developed root system, and are ready to fruit this year!

Actual plants for sale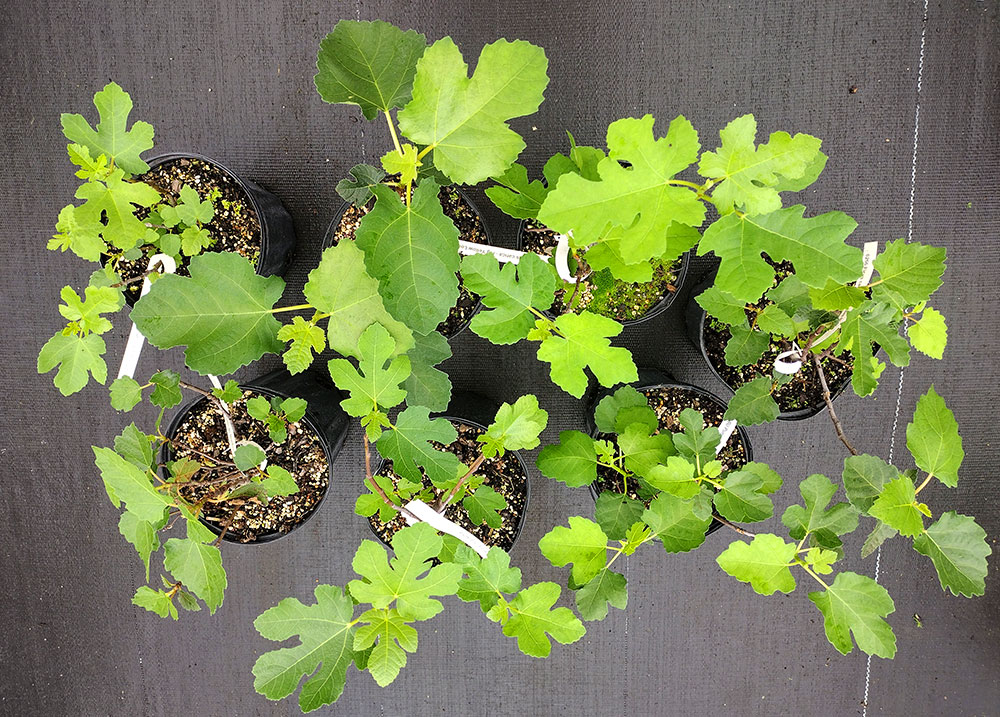 Seven Fig Deal:
6 plants at 50% off + 1 plant FREE!
Regularly $230.65
Easy Sunday Collection price $98.85
(half price plus one plant FREE)
This is savings of $131.80 per set!
Told you, that's a really Fig Deal!
Remember, this Easy Sunday Deal expires on Tuesday, 3-15-22.