Date: 27 Jul 2023, Entry id: 1690493762-1
How cats eat pineapples
TikTok Reels from TopTropicals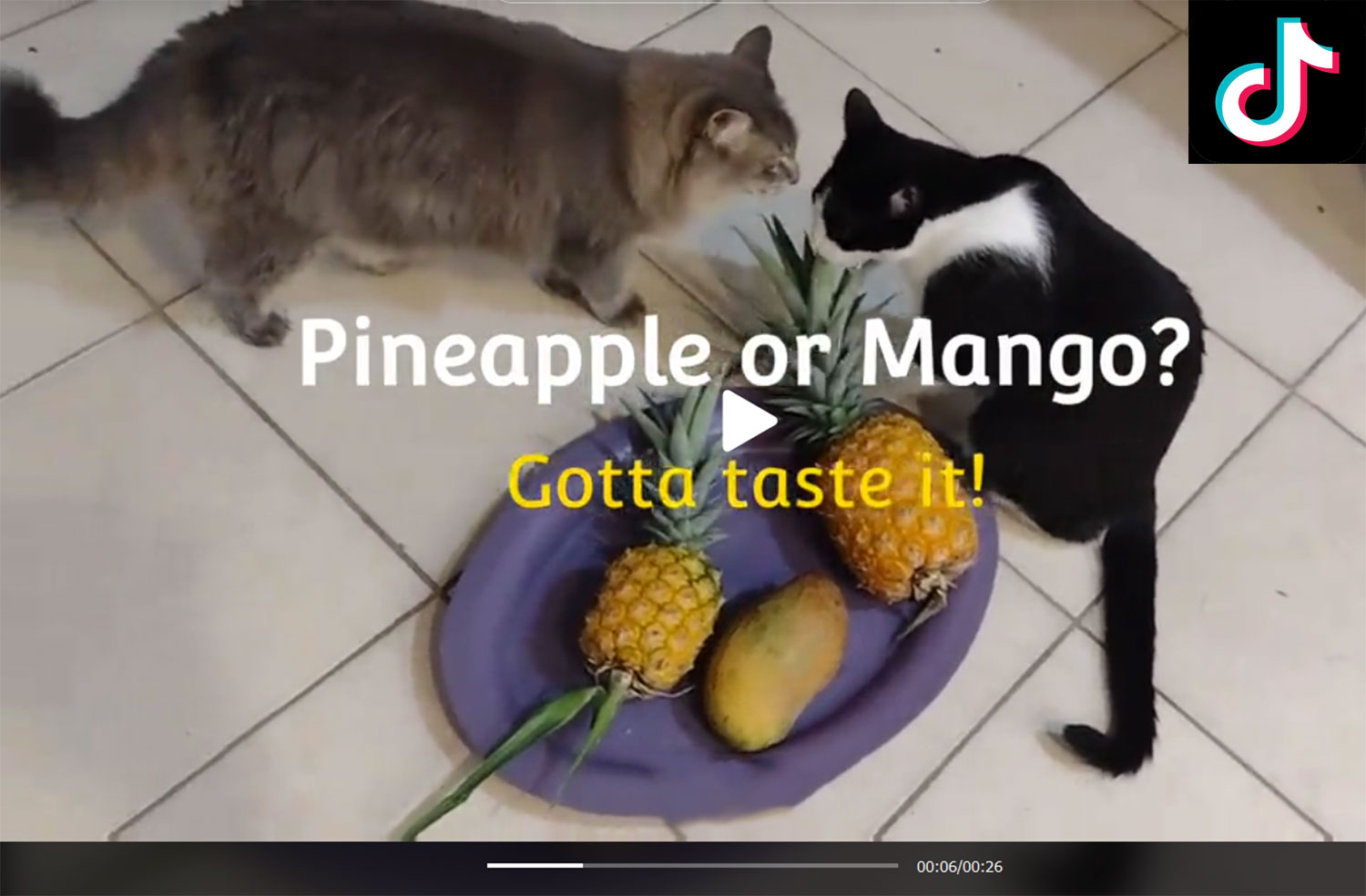 Our PeopleCats love roaming in the gardens. They often guide customers in our Garden Center, and their favorite isle is fruit trees! At this time of the year, Pineapples are ripening, and these fruit are always fun for both people and PeopleCats.
In this short video, Philemon and Scooby are discovering new tastes of Pineapple varieties.
More to see: Watch Philemon eating Avocado!
Discover more exotic plants and fun garden happenings from our TikTok updates!
Subscribe to Top Tropicals TikTok: