Date: 17 May 2023, Entry id: 1684373762-1
NEW VIDEO:
ABC7 Fort Myers News:
Rare Tropical Fruit Trees at Top Tropicals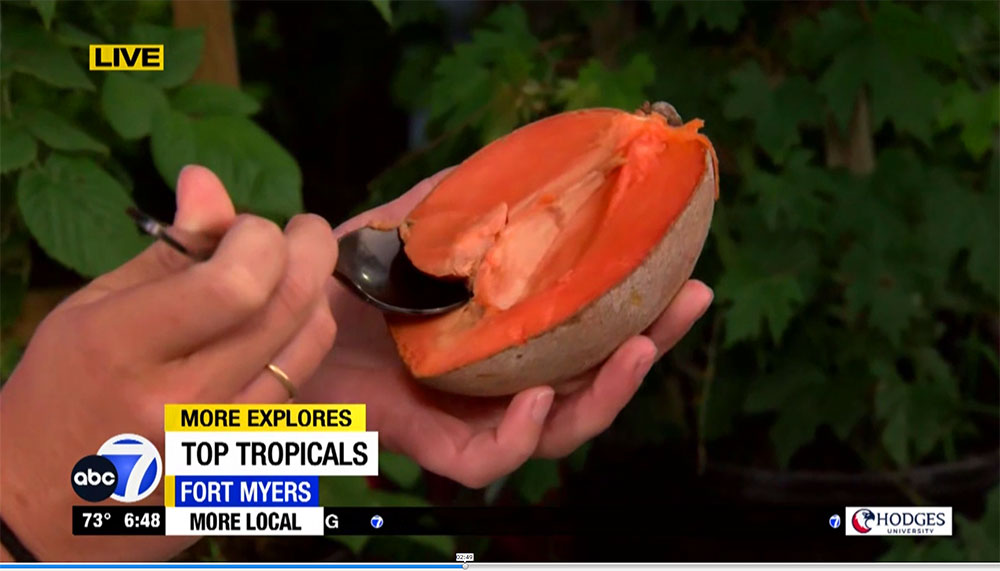 We received lots of orders from our customers for butterfly attracting plants after our recent ABC7 News segment about Butterfly plants. We are glad you liked the story and the plants!
Today's topic is on tropical fruit. Enjoy this quick tour and learn more about different varieties of rare tropical fruit and what can be grown in your yard. We have them all! And we can ship them to your door.
Fruit and plants introduced in the video:
Persimmon
Coffee
Sapodilla
Sapote
Vanilla
Pomegranate
Yellow Dragon fruit
Litchi
Tamarind
Chocolate Tree
Raspberry
Grape
Watch the news segment by Rachel Anderson for ABC-7: Rare fruit trees at Top Tropicals.
Subscribe to our Channel:
Stay updated with TopTropicals Videos by subscribing to our channel at YouTube.com/TopTropicals and get our latest video news of what is fruiting and blooming!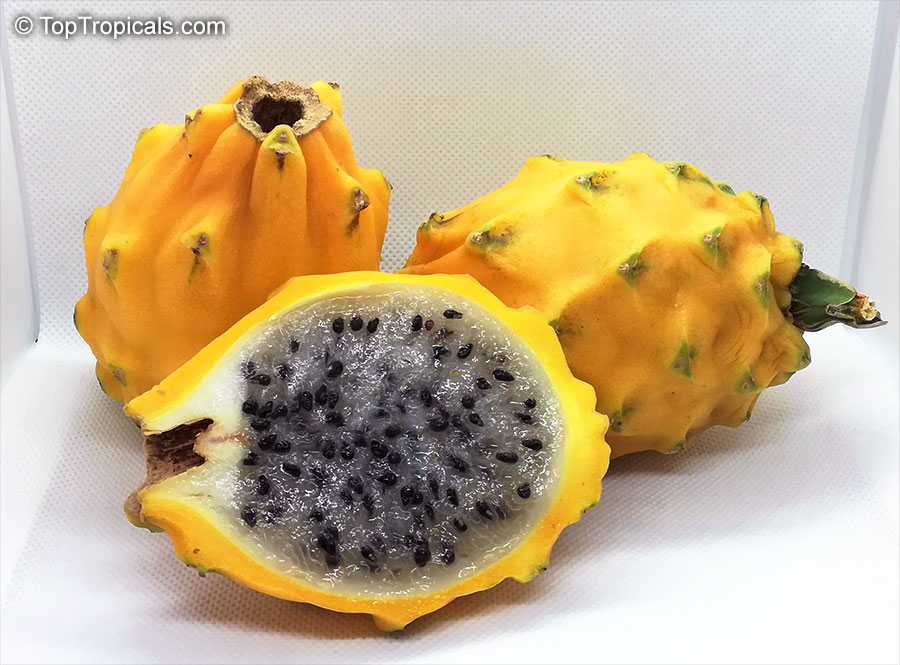 In the photo: Yellow Dragon Fruit, Selenicereus megalanthus, the sweetest and the most flavorful rare Yellow Pitaya. The taste is said to be superior to most cactus fruits.