Stay updated with TopTropicals events schedule! Subscribe to our Newsletter to get event reminders. See also:
Upcoming events - Past events - Facebook Event Page
---
June 17, 2023 - SATURDAY
Summer Flowers Plant Market
Join us for a celebration of Summer Garden Festival and Plant Market! Immerse yourself in a world of colorful blooms, fragrant scents, and nature's beauty. Don't miss out on the opportunity to stroll through our gardens and nursery. Bring your friends and family for a day of fun in the sun!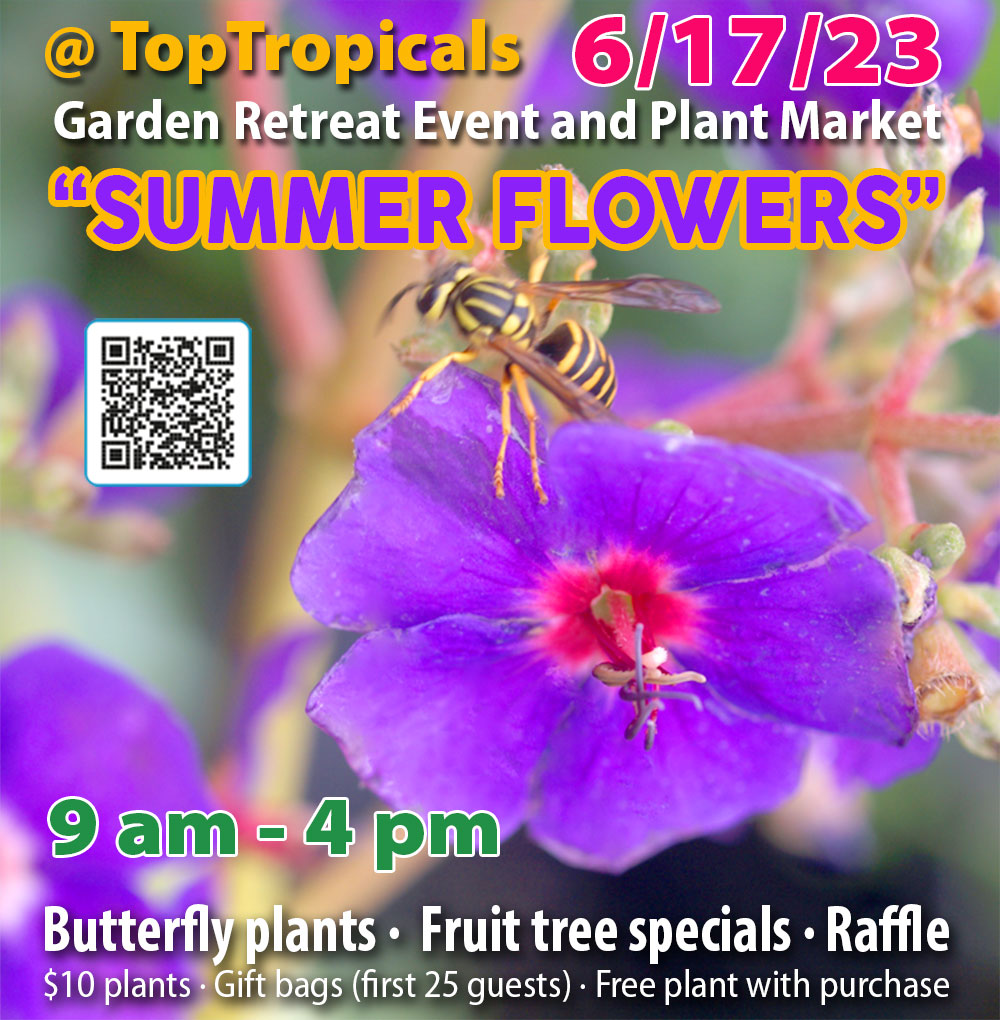 Event agenda:
9 am - 4 pm: Plant Market. 30% OFF online price. Raffle.
Gift bags - for first 25 customers with $50 order
Secret Garden: Super savings area 50-70% off
Fruit tree specials · Butterfly plants · $10 plants · Free plants
Event discounts and specials valid at both locations:
Ft Myers Garden Center: 13890 Orange River, Ft Myers, FL
Sebring Farm: 9100 McRoy Rd, Sebring, FL
Facebook event page - Download invitation
---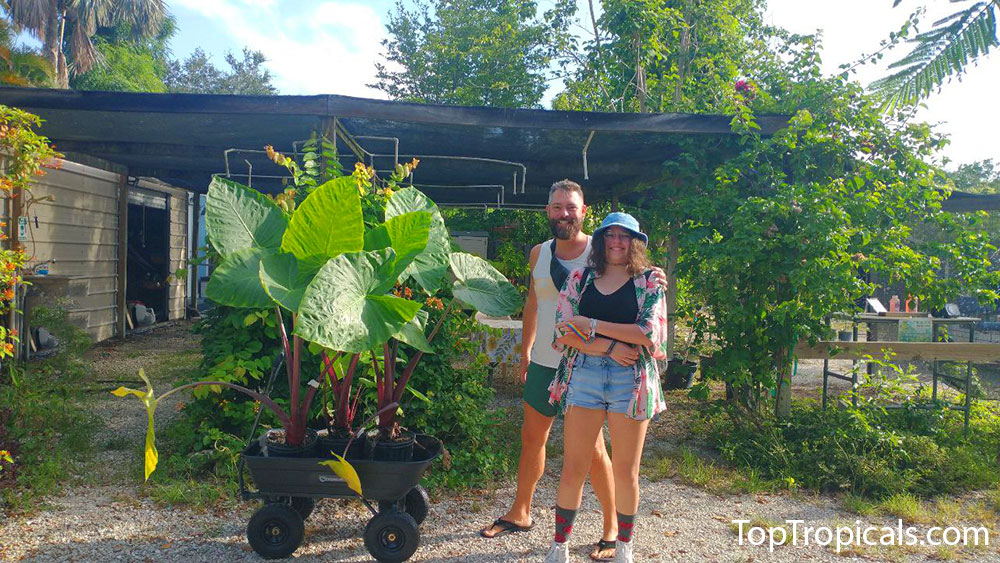 We are thrilled to invite you to our highly anticipated Plant Event, taking place on June 17th from 9:00 am to 4:00 pm. This event promises to be a celebration Summer flowers and will be held at Top Tropicals, our beloved garden center.
At this special event, we have planned exclusive offers and surprises to delight plant enthusiasts like yourself. Whether you are a seasoned gardener or just starting your journey into the world of plants, there will be something for everyone to enjoy.
Here's what awaits you:
Spectacular Plant Selection: Discover a vast variety of beautiful plants, from vibrant flowers, lush foliage to rare fruit and edibles, for all tastes and preferences. Our knowledgeable staff will be available throughout the day to provide expert advice and answer any questions you may have.

Exclusive Gift Bags: As a token of our appreciation, we have prepared special gift bags for the first 25 customers, filled with delightful surprises and plant-related goodies. Don't miss out on this chance to score an extra treat!

Discounts and Offers: Avail yourself of exclusive discounts and offers on a wide selection of plants and gardening supplies throughout the event. This is an excellent opportunity to stock up on essentials and indulge in a little plant shopping spree.
Mark your calendar for this exciting event and share the joy of plants with fellow enthusiasts. Feel free to bring along friends and family members who share your passion for gardening - the more, the merrier!
Thank you for your continued support, and we look forward to welcoming you to our Plant Event on June 17th!

Famous Gift bags by Onika
- Hand Crafted Seeds packet by Onika
- Hand crafted Botanical Gift Bag by Onika
- Sunshine Boosters 16 ml bottle
- Avocado magnet
- Fun literature
- Avocado Seasoning