Date: 19 Jul 2022, Entry id: 1658224262-1
New video: Royal Poinciana
The most beautiful tropical shade tree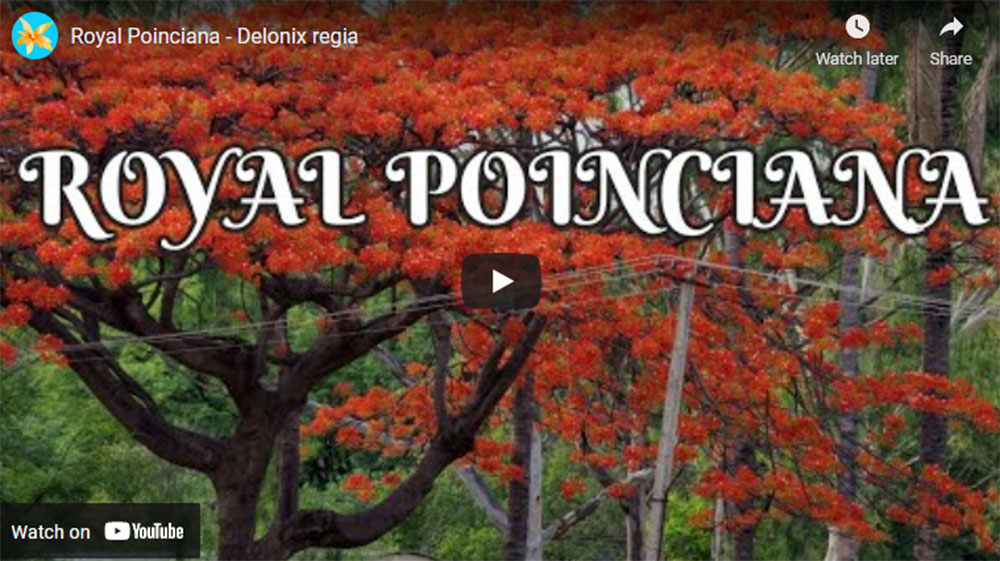 "The Royal Poinciana is one of the most spectacular flowering trees in the USA, and probably among the top 10 on this planet. In full bloom, it is like a regal elephant caparisoned in red and yellow brilliance." (Larry M. Schokman, The Kampong, National Tropical Botanic Garden)
One of the most conspicuous flowering trees seen in the tropics, Royal poinciana (Delonix regia) has bright fiery red/orange blossoms cover its mimosa type leaves which close up and go to sleep for the night. This large tree, which naturally assumes a spreading umbrella shape, is now found in gardens, parks, and planted along streets throughout the tropics. In late spring, as the new leaves appear, the tree is covered with masses of five-petalled red flowers resembling orchid flowers. Blooming is followed by long, flattened, leathery dark brown or black seed pods. Delonix requires full sun and adequate space to take its characteristic form....
Read Article about this tree.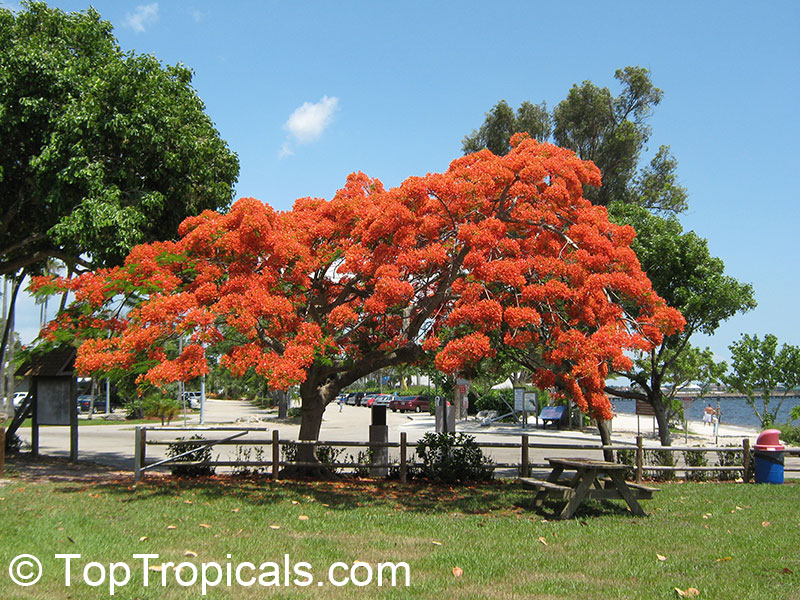 Subscribe to our Channel:
Stay updated with TopTropicals Videos by subscribing to our channel at YouTube.com/TopTropicals and get our latest video news of what is fruiting and blooming!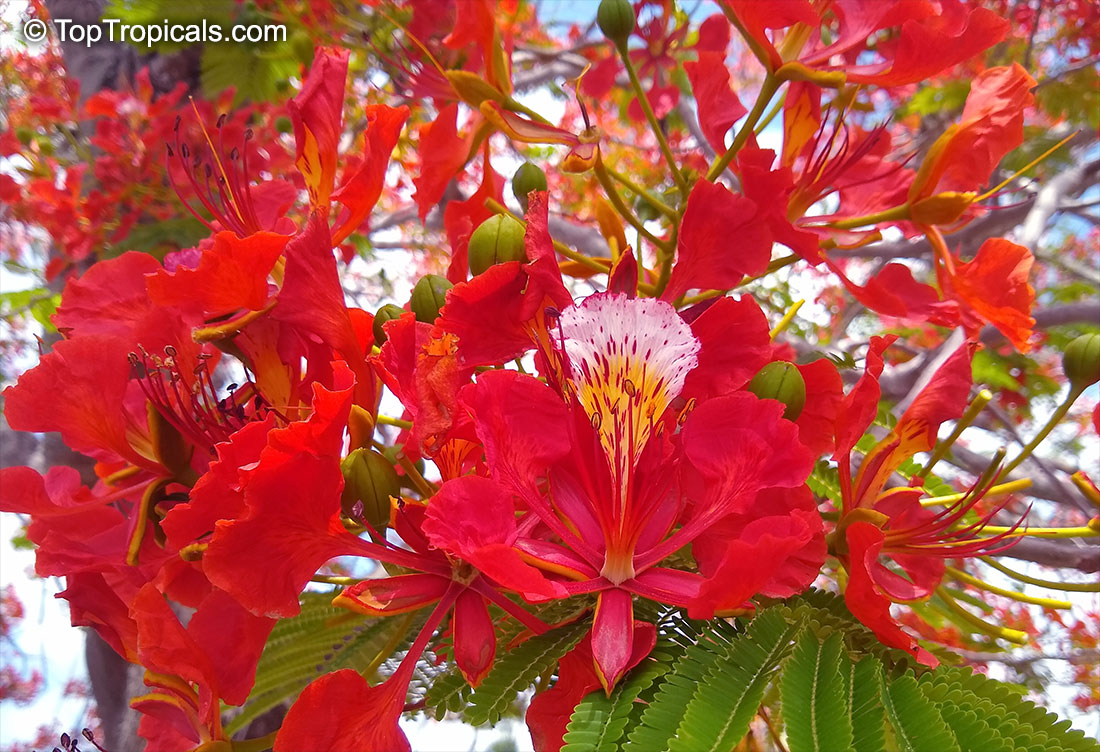 ---
The most spectacular
tropical flowering trees