Date: 18 Dec 2018, Entry id: 1545118262-2
Last minute Holiday Shopping
20% OFF Gift Cards!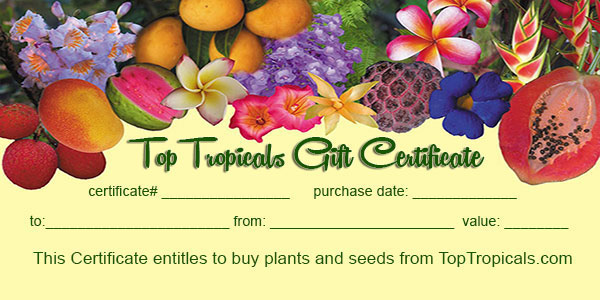 Holiday gift shopping still not covered? Let your loved ones chose a wonderful plant they like! Show how much you care, buy a Top Tropicals Gift Certificate! It has no expiration date. It will be 20% larger face value, for example:
- You pay $100, we'll issue a $120 gift card
- You pay $200, then it will be of $240 value
The gift certificate will be emailed to you. Offer valid through 12/25/2018.