Easter with joy, happiness, and peace
Easter discount
What is your lucky Zodiac plant? Aries 03/21-4/20
Our Ukrainian team update: a Newborn!
---
Easter Discount!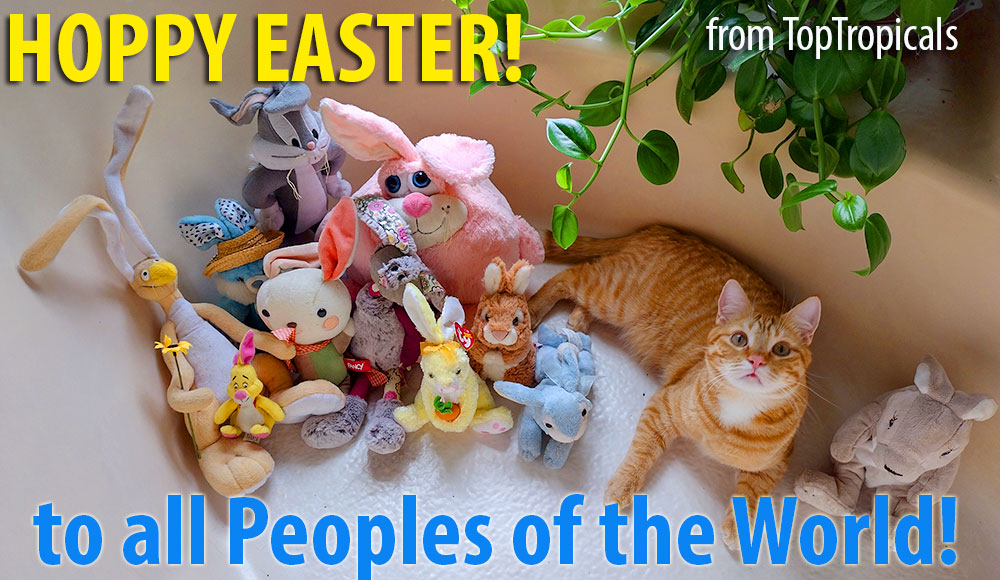 In the photo: Mr Big and his Funny Bunny People
Wishing you a joyous and peaceful Easter holiday, celebrating life and all its blessings! We hope you are surrounded by sunshine, flowers, and family on this happy day. Sending sweet thoughts for a happy, hoppy Easter! May your Easter basket be filled with joy, happiness, and peace this season and always...
For 15% off your order, use code:
EASTER2022
Min order $100, excluding S/H. Exp. 4-17-22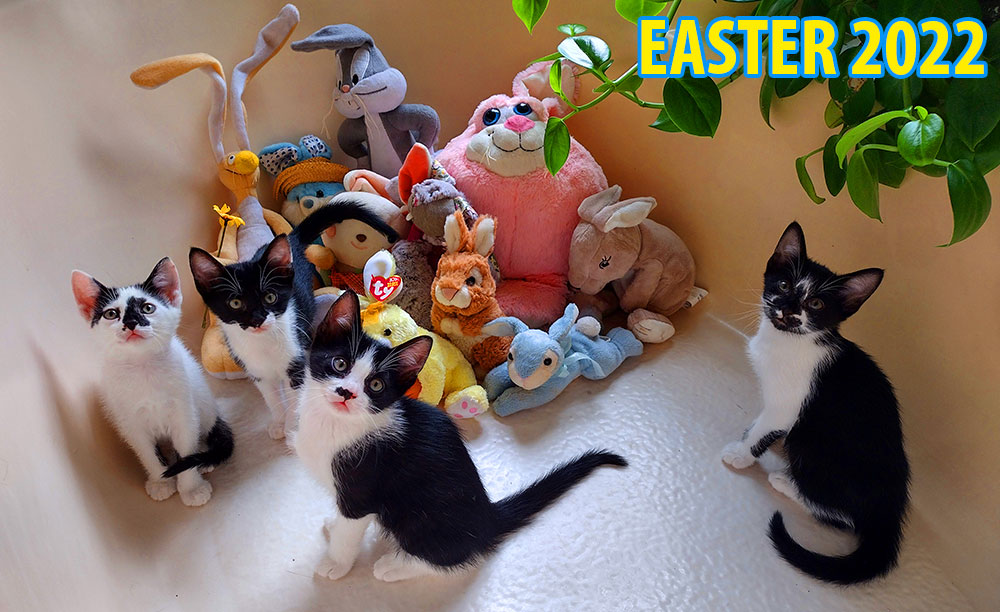 Meet our Team: Top Tropicals Newborn PeopleCats (7 weeks old) joining the Easter Celebration with All Peoples of the World.
Left to right: Sushi, Lily, Philly the "Cheesesteak", and Charles.
Plant Horoscope:
What is your lucky Zodiac plant?
Aries 03/21-4/20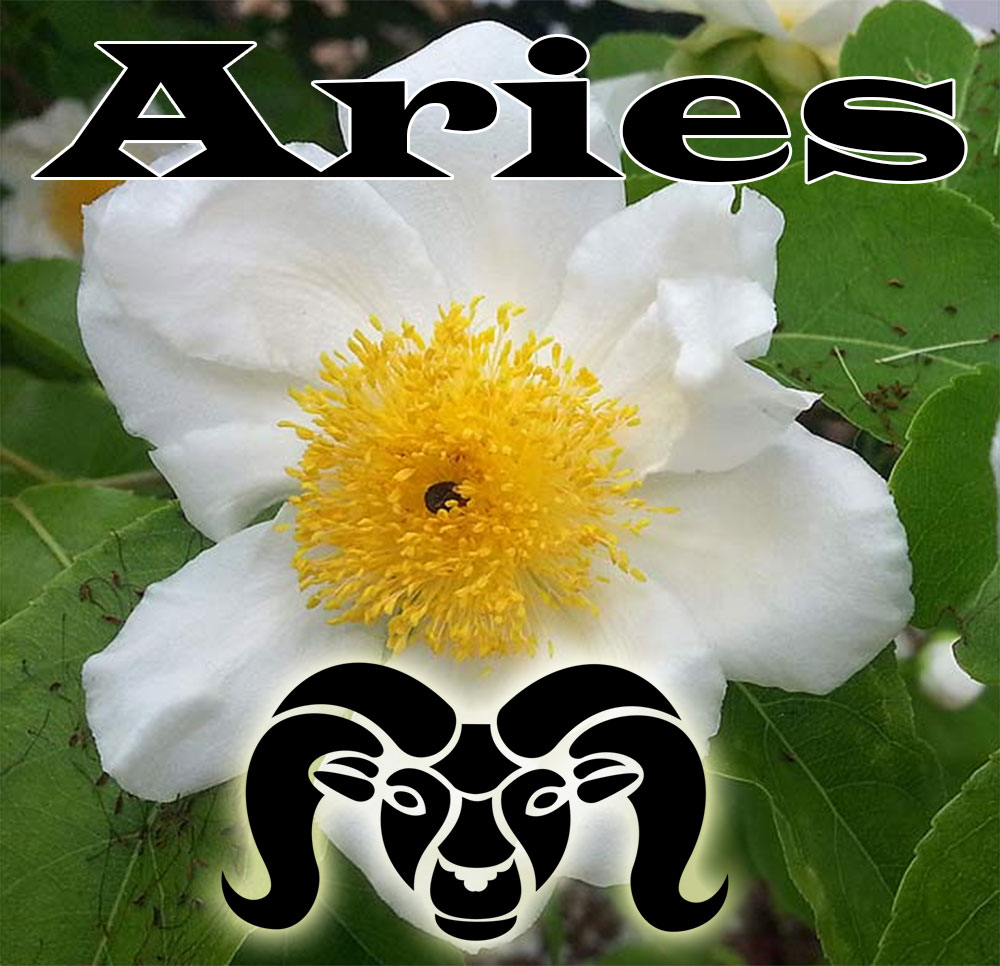 By Alex Butova, the Witch of Herbs and Cats
...Confident, energetic and fearless Aries, despite a stubborn forehead and steeply bent horns, is gentle and peaceful creature. Nevertheless, upholding his ideals, he can stubbornly go to the end non plus ultra, even to sacrificial death... Lamb is considered as sacrificial animal for a reason!..
...But in everyday life Aries are fun, kind and friendly people. Yes, stubborn, of course, but light character most often directs this stubbornness to achieve their goals, make dreams come true...
...With the same perseverance and energy, Aries will grow their flowers and plants, warming under the rays of the morning sun, to the joy for all: Aries, animals, humans and all live creatures. Aries is a great gardener. Everything grows, blooms, and fruits, whatever planted. Aries can rightfully be considered the "greenest" of all Zodiac signs!...
Our Ukrainian team update:
Happy Birthday Dasha!
Born amid the war...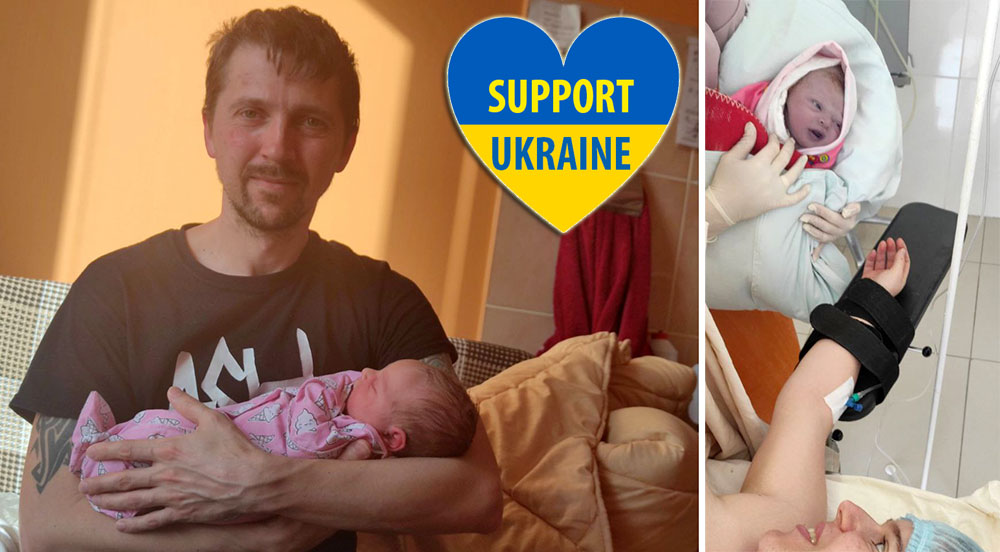 A happy update from our Sunshine Boosters team member in Ukraine, Anatoly Bychko: a baby girl is born!
"...We expected our baby when the war started... So my wife and I left the basement and drove hundreds of miles trying to get away from deadly missiles and find a working hospital... We left everything we had, lost our home, only took our Cat Belyash ("dumpling"). Now we started our new life in a new city... with a newborn little person - our Angel. Her name is Dasha!.."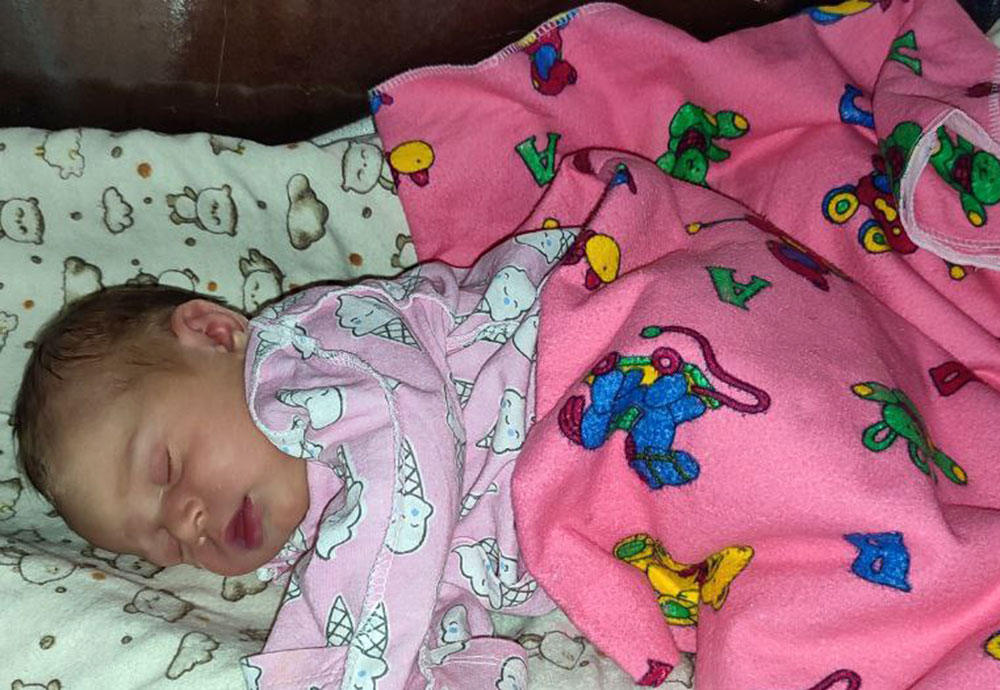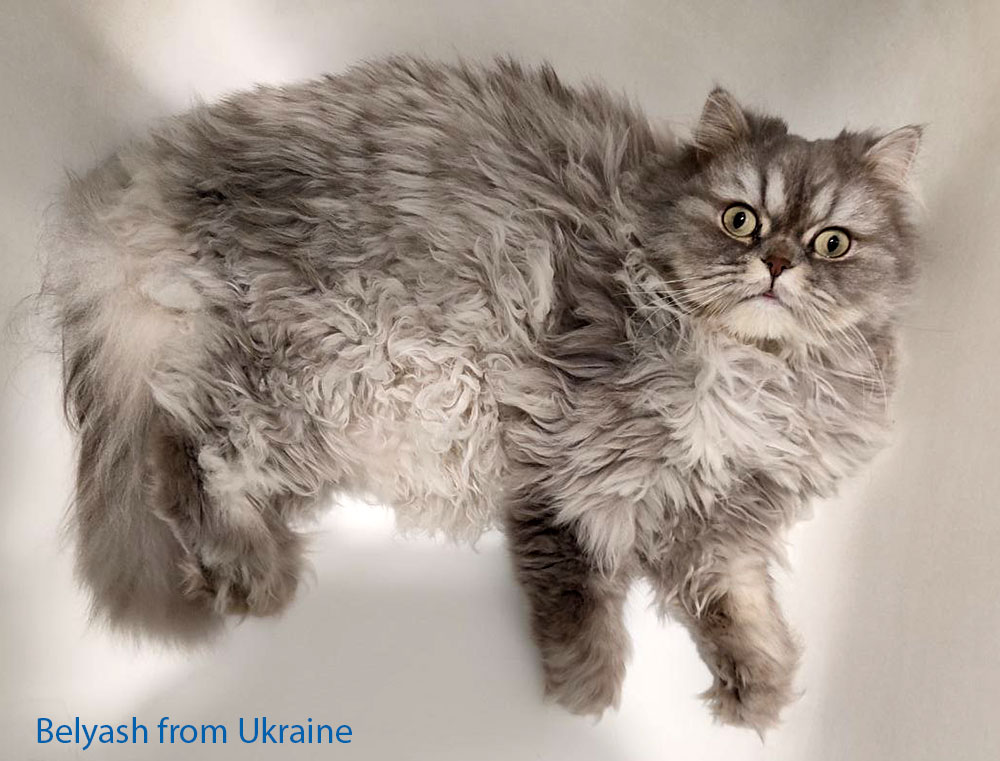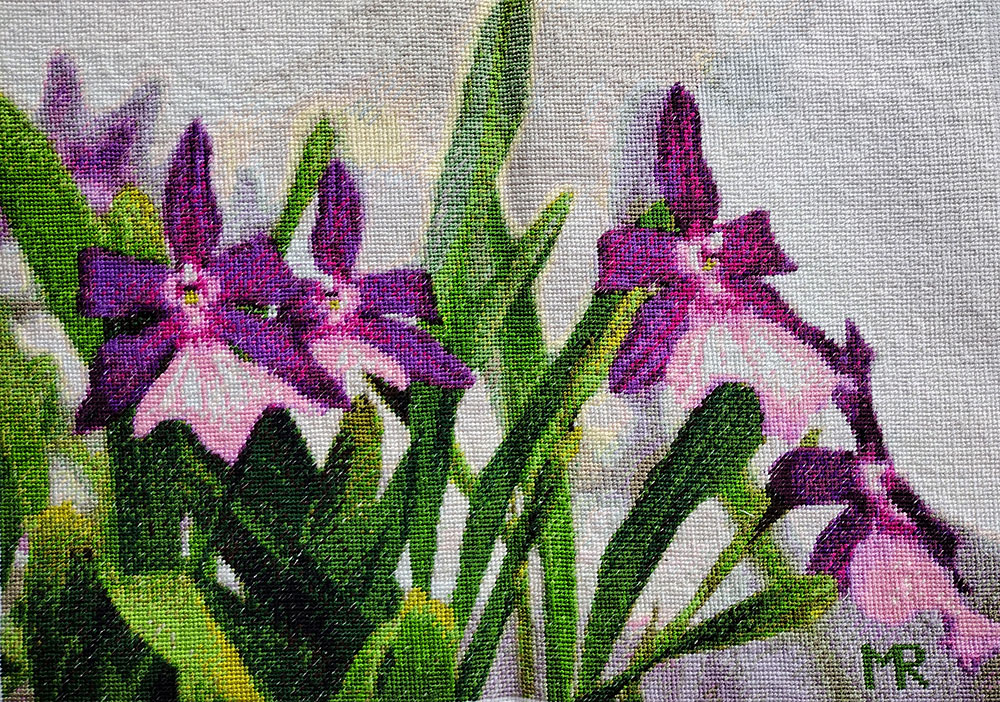 Photo above: Easter present for Top Tropicals, Miltonia spectabilis var. moreliana, hand-crafted cross-stitch embroidery by our Editor Marina Rybka, the original photo by Oksana Rybka (Ukraine) taken in Prague Botanical Garden.