Don't miss out! Subscribe to receive Happy Gardening Tips, new arrivals notifications, and discount codes!
11-28-22. Cyber Monday super savings. B-Farm and consultations on Sunshine Boosters. The Robuster - Smart Injector System coming soon.
IN THIS ISSUE:
Cyber Monday super savings
B-Farm in Sebring is officially open
Free consultations on Sunshine Boosters
The Robuster Smart Injector System coming soon
Cyber Monday 60% OFF!
One day only, on selected items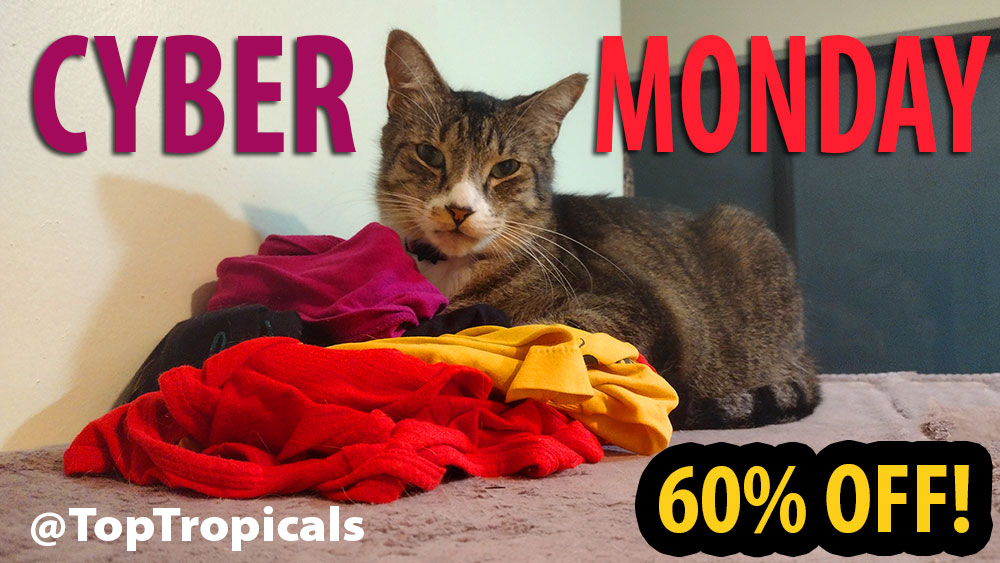 Today only, enjoy 60% savings on selected tropical plants from our store! Instant discount, no code needed!
No min. order. Exp. 11-28-2022.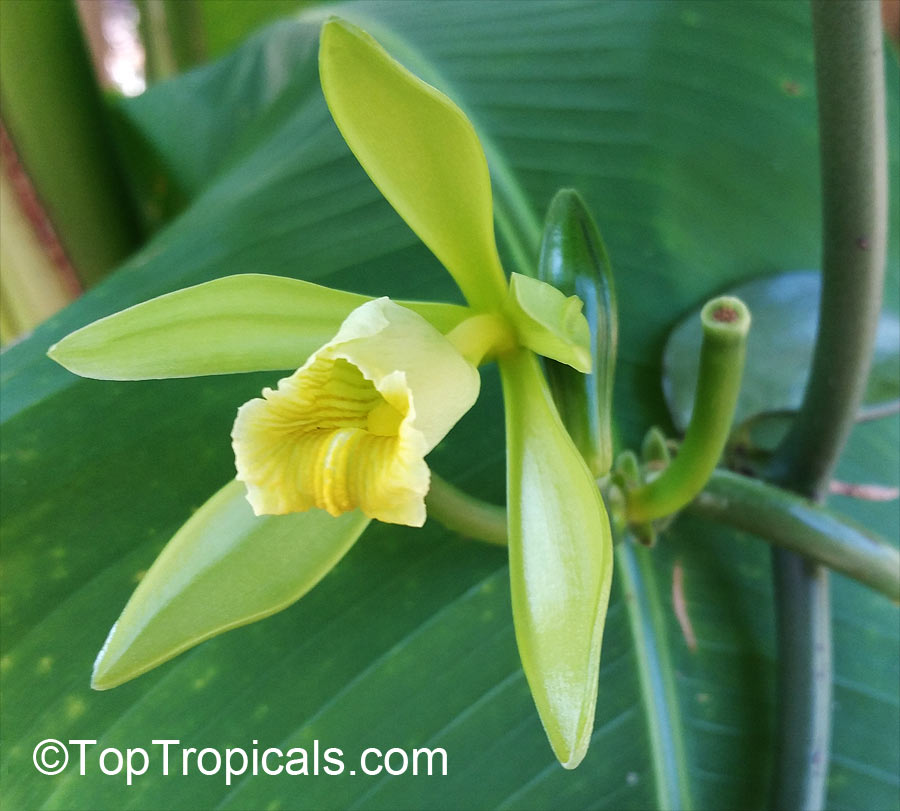 Vanilla planifolia - Bourbon Vanilla Bean Orchid.
Reg. $59.95, Cyber Monday: $23.98
More discounts:
these fantastic offers can be combined!
Instant 5% off orders over $100 and 10% off orders over $200
Secret Garden - 50% OFF
20% off - todays special deals
More selected items on sale
See all current deals and promotions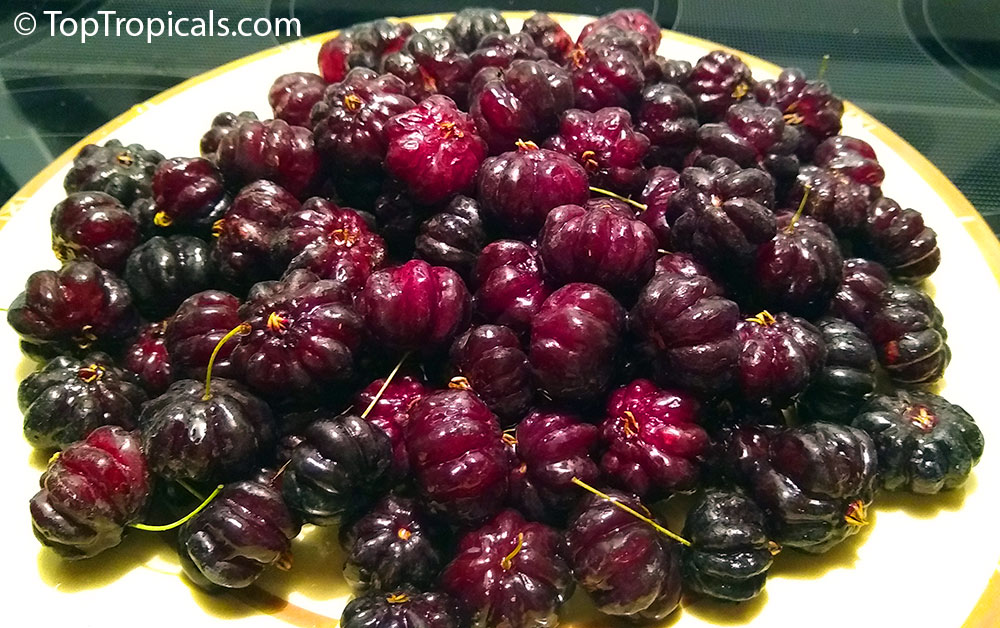 Eugenia x uniflora - Black Surinam Cherry Lolita.
Reg. $47.95, Cyber Monday: $19.18
B-Farm in Sebring is now open!
Every Friday and Saturday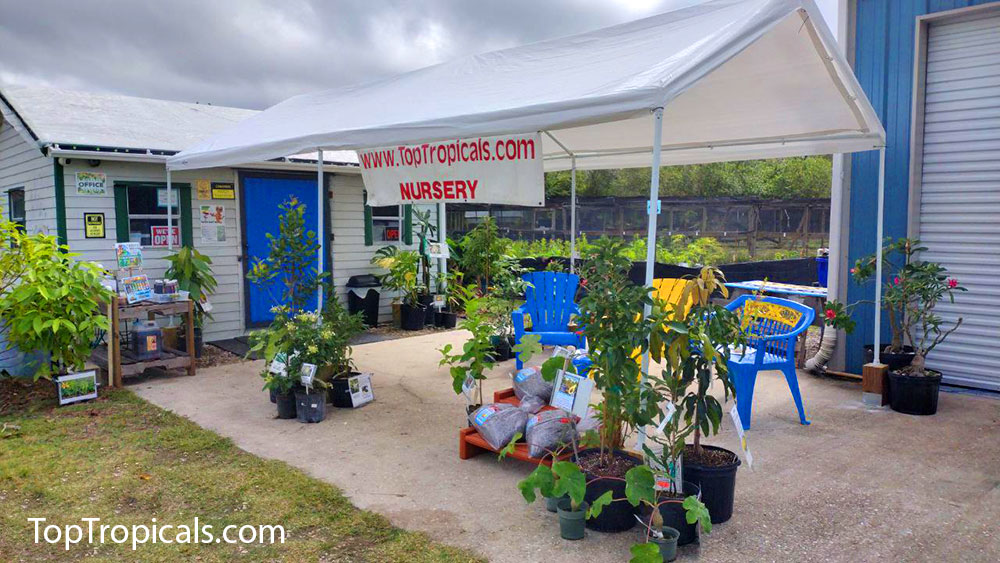 Thank you everyone for visiting us this weekend at new Top Tropicals location in Sebring (B-Farm)! We met many new friends as well as old friends that now are closer.
Local gardeners in Central Florida are now excited to have a special place for their needs in rare tropical plants.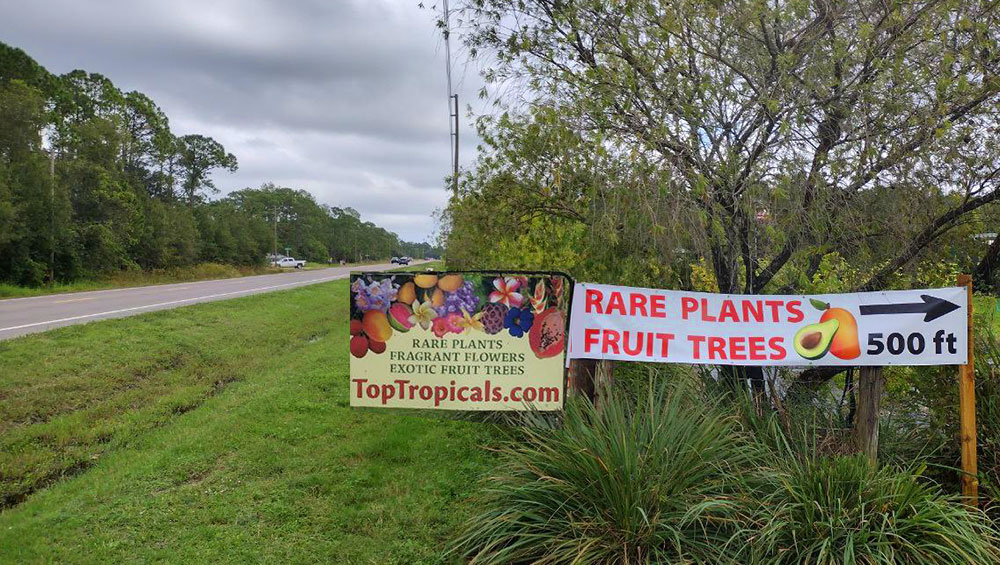 Top Tropicals B-Farm conveniently located at the corner of FL-66 highway and McRoy Rd.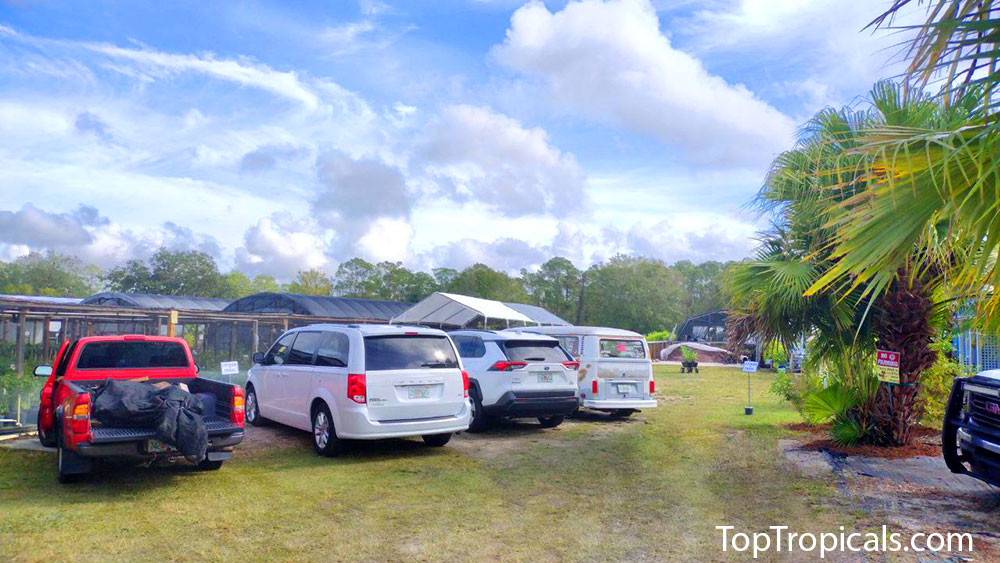 Sunshine Boosters at B-Farm
Many guests also purchased Sunshine Boosters liquid fertilizers. Sunshine Boosters are safe for daily use year around and ensure that you will have happy and healthy plants. Stash up for feeding your plants during the winter to make them strong, hardy and healthy!
At B-Farm, we offer free consultations on Sunshine Boosters. We can help you select proper combinations of fertilizers, micro-elements and special plant supplements, including those that improve cold hardiness of tropical plants.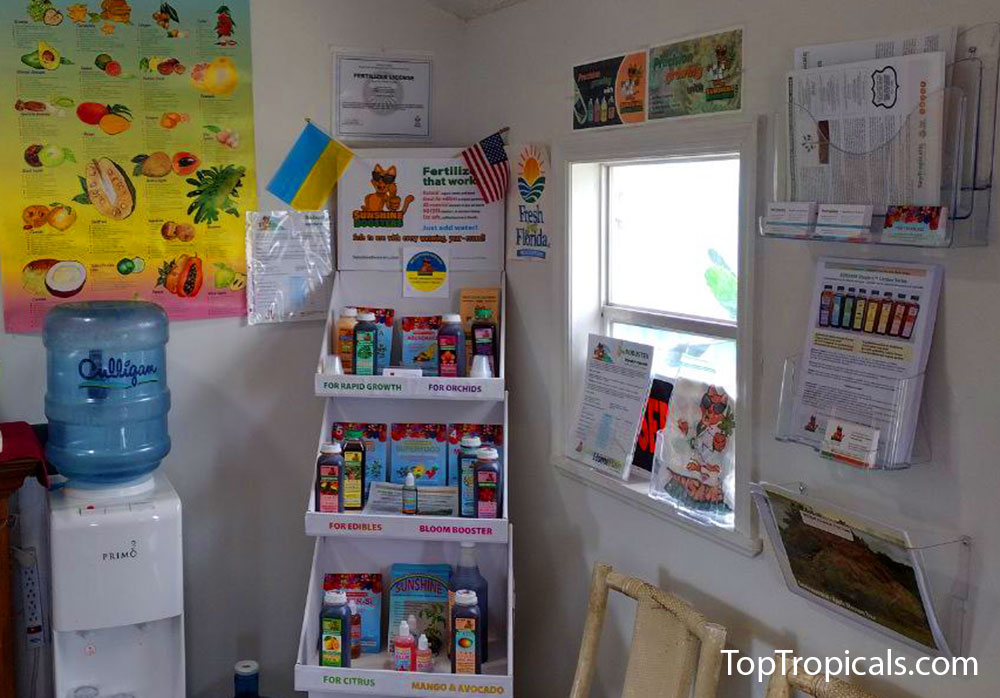 B-Farm Team
Quick Peak - coming soon:
The Robuster Smart Injector System
At B-Farm, we also demonstrated our first prototype of The Robuster - an automatic care-free plant feeder for liquid fertilizers. This smart electronic device has been developed in the past few months by our engineers in Ukraine. Yes, these heroic people continue their creative work amid the terrible war, during power blackouts, often with no light and no heat. In just the past few months they managed to design this unique and affordable smart injector that will be available soon for every gardener, for every backyard!
Check back with us for more information, pictures, video, prices - The Rubuster will be available for sale and installation soon!