This Saturday, November 19th:
Come to our Fall Festival!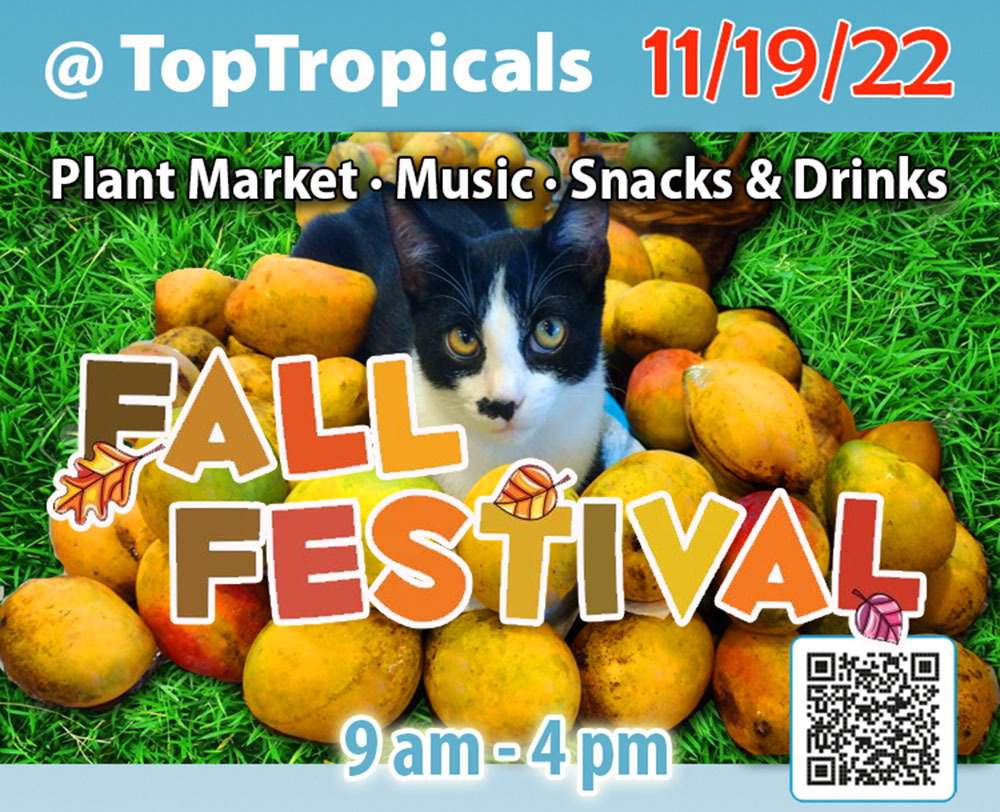 Last event for the year! Event Agenda:
9 am - 4 pm:
Plant Market. 20% OFF all plants. Raffle. FREE fertilizer samples
Gift bags - for first 25 customers with $50 order
20% off all items - blowout sale
Secret Garden: Super savings area 50-70% off
$10.00 deal area
FREE plant with every order!
Lots of cool vendors and great food!
11:00 am - 12:00 pm: all avocados 30% off
3:00 pm - 4:00 pm: all adeniums 30% off
9 am - 3 pm: Plant Wellness Clinic with Mark Hooten, the Garden Doc
3:00 pm - 4:00 pm:
PeopleCats Botanical Garden. Guided tour with Mark Hooten.
Facebook event page - Download invitation
NEW: Festival RE-LEAF special
FREE plant for every guest - no purchase necessary!
Throughout years of living in Florida with its sometimes harsh weather - hurricanes, flood, freeze, drought - we have lost plants too, and we feel your pain now! To help everyone to restore their gardens after hurricane Ian, we are offering a FREE plant program. Yes, it's absolutely free, and no purchase required. This promotion will be run during our Fall Festival and every guest will receive a free gift plant!
Outlook.com - Office 365 - Google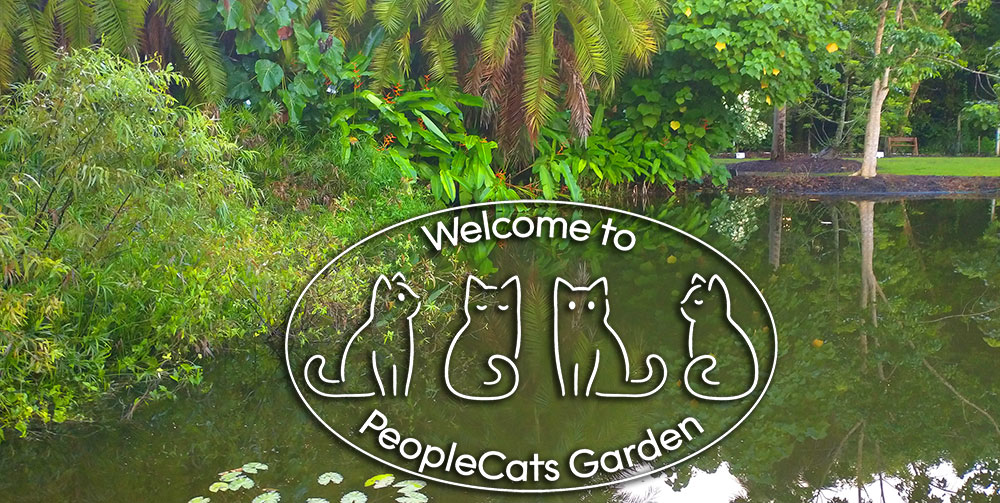 Join our Fall Festival online!
For those who can't attend in person, we offer an additional discount to join this Fall Festival online and save big on purchases for your tropical plant collection! Remember 5% and 10% discounts kick in automatically in your shopping cart for orders $100 and $200...
...plus for additional 10% off your entire order, use this code:
FALLFESTIVAL
This code expires on Sunday, 11-20-2022.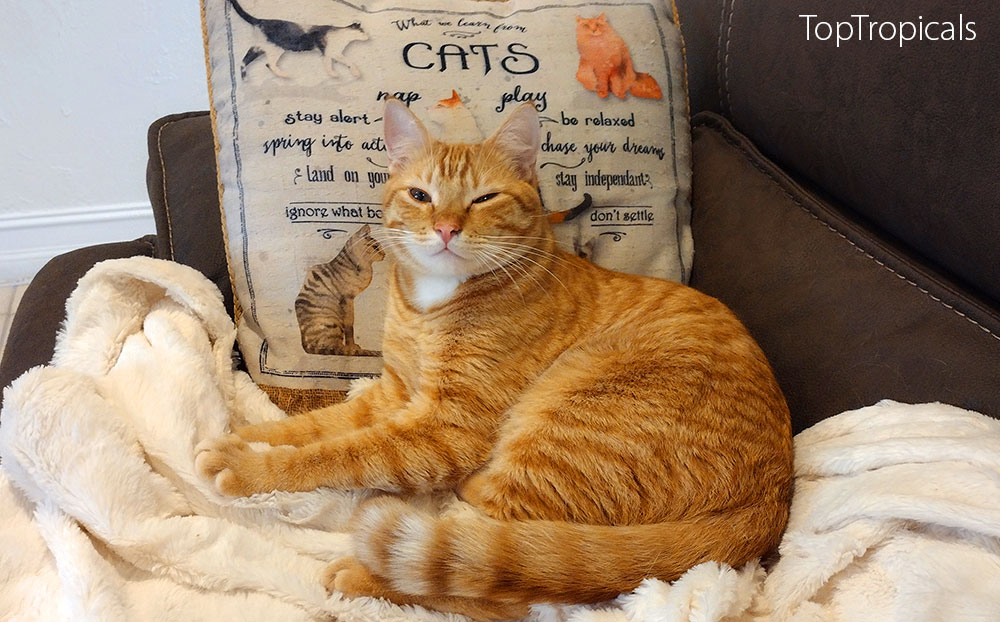 Additional discounts:
these fantastic offers can be combined!
Instant 5% off orders over $100 and 10% off orders over $200
Secret Garden - 50% OFF
20% off - todays special deals
More selected items on sale
Buy One Get One Free
See all current deals and promotions