We are back on track!
- after hurricane Ian -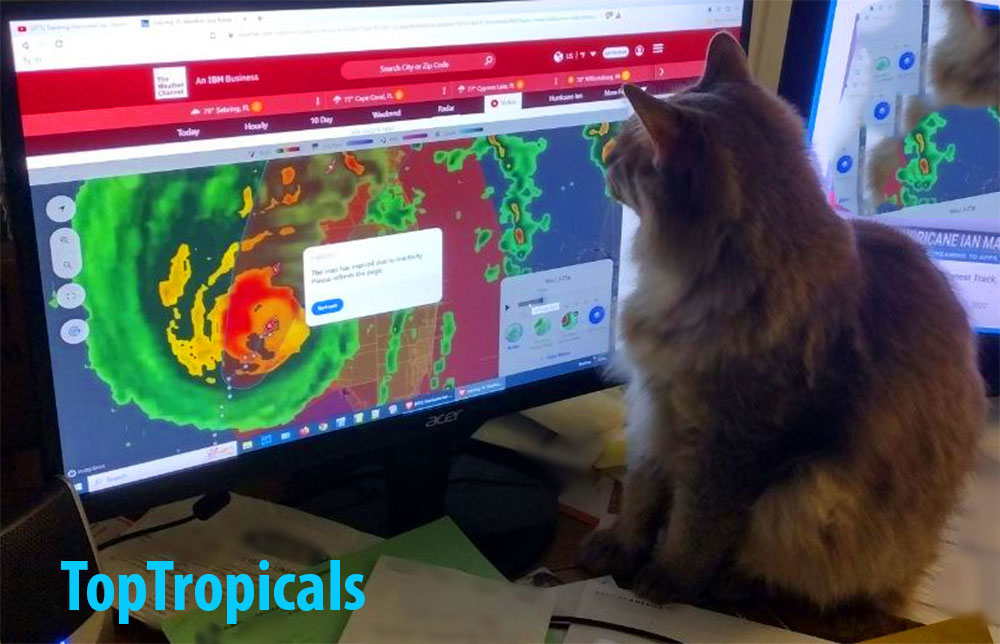 We received many letters of support from our friends and customers, and writing these updates now that we finally have our power back!
Ian has brought devastation and destruction to so many people in Florida and is now heading up the eastern seaboard as well. We offer our prayers to those who have been so terribly impacted by this storm.
Florida is our home, and the home for so many of our customers. Hurricane Ian cut a huge swath across our state, some areas will take years to recover from the damage.
We're fortunate that both our headquarters / retail location in Fort Myers and our growing farm in Sebring weathered the storm. Lots of tree and structure damage, but our people and PeopleCats are safe. Our inventory plants are all fine. Our homes survived. Our spirits remain intact.
We continue clearing both of our properties from damaged trees, restoring structures and irrigation pipes.
Our customer service is now back online.
Our Garden Center is ready for walk-in customers starting Monday, October 3.
Our online store is always open!
We will resume shipping your orders on Monday.
Our October Festival Event will happen as scheduled.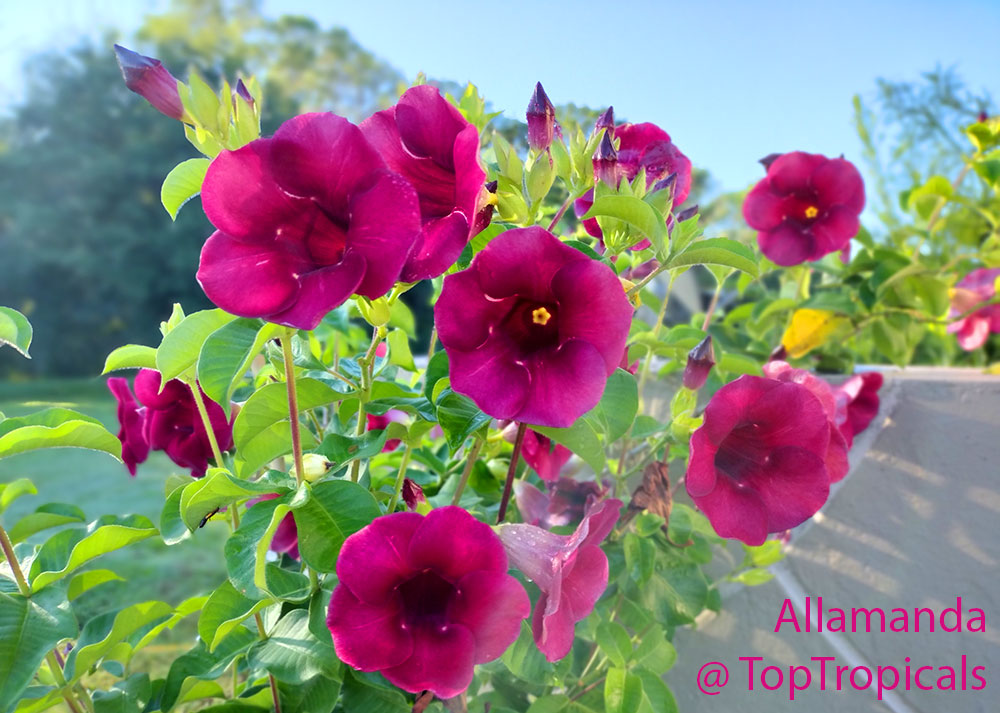 We need your help today!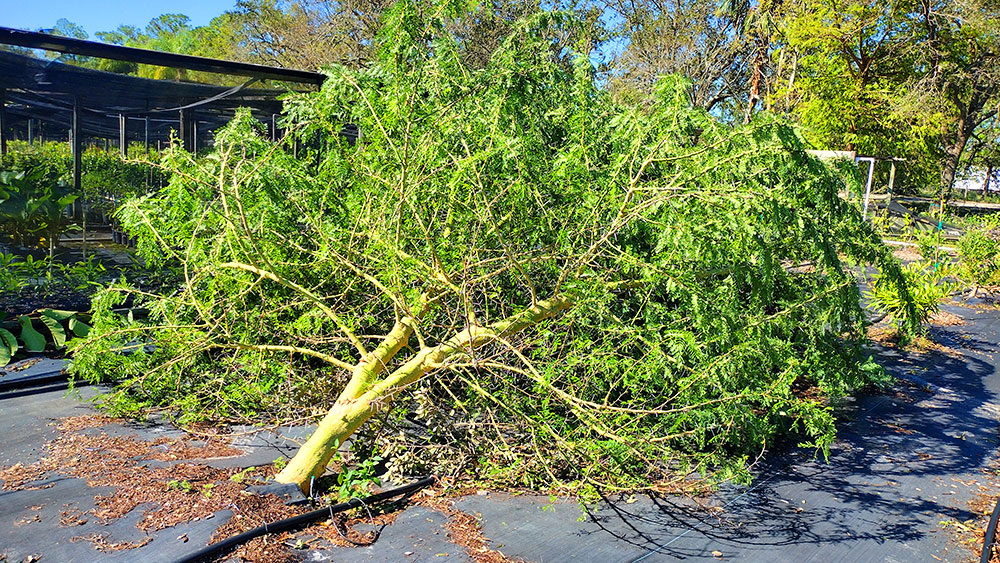 Living in Florida, we have been always prepared for hurricane seasons, survived several major hurricanes and always supported gardeners who lost their trees with our special "hurricane re-leaf" deals. But we never asked for help for ourselves... This time, we are asking for your support!
While all potted plants were well-protected and now will be shipped as scheduled, our gardens and nursery structures suffered a lot of damage. A huge restoration project is ahead of us. So we are asking every one of our customers: please help us to rebuild by simply placing an order!
If every one of you makes even a very small purchase, all together it will make a big difference for us. We will be able to bring everything back quickly and make it even more beautiful. And of course for those of you who lost trees, we are here to help: we have them all for you!
We thank everyone for this support. Stay safe!
Hurricane Ian re-leaf discount
For 10% off your entire order, use this code:
IANRELEAF
Use this code on top of our fantastic deals and make it a super deal:
As low as $5 sale of selected items
Secret Garden - 50% off
Min order $100. Exp. 10-04-22.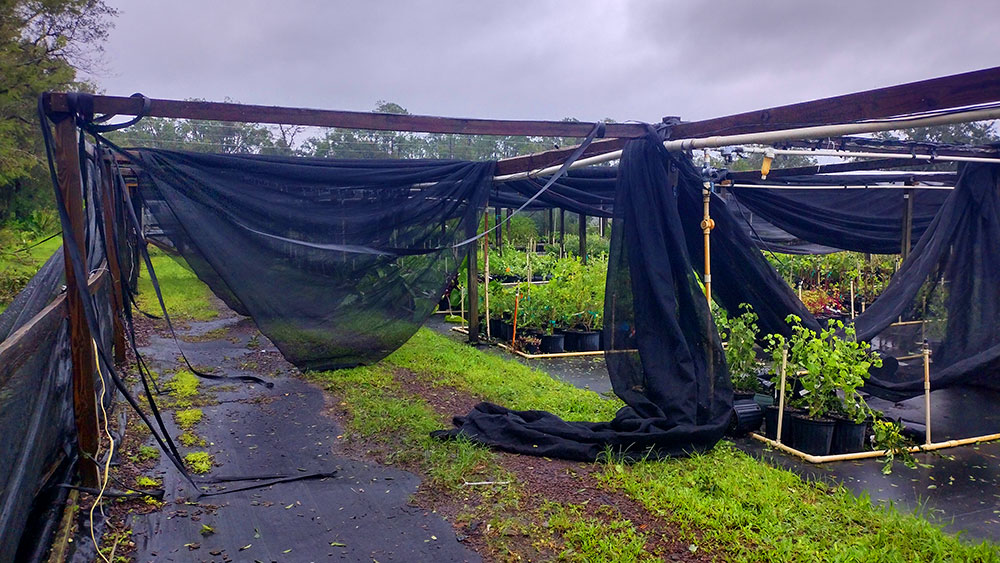 For the Love of Plants:
We are still standing!
(ok, maybe leaning over a bit for support)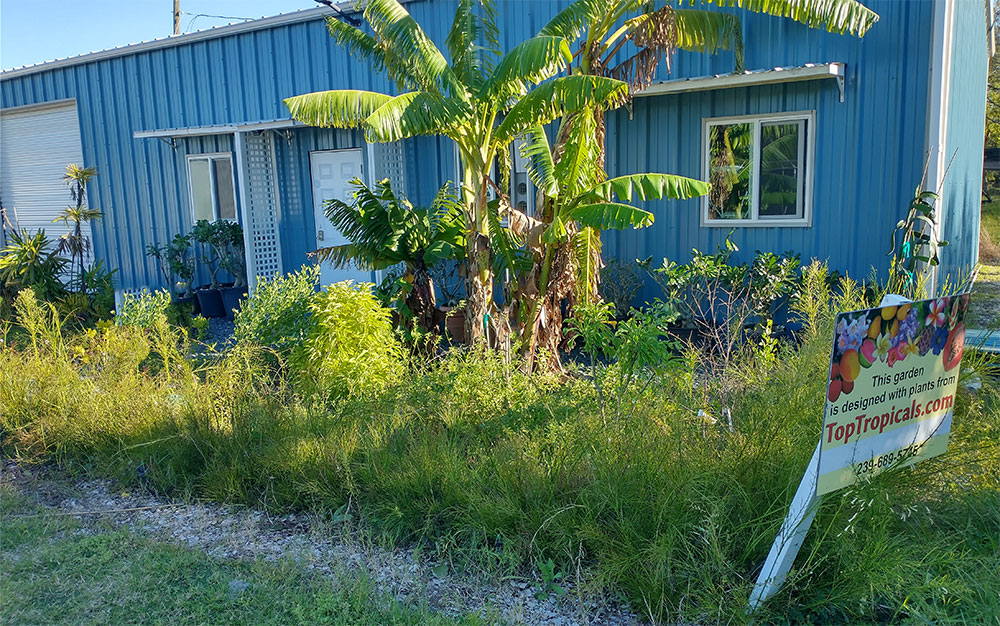 We've been here before, storms are not new to us, and each time, as we survey the damage, start the clean-up process, and prepare to move forward, we are asked the same question by our friends and neighbors, "You must really love what you do to deal with the drought, floods, freezes and storms and pick yourself up and do it all over again?!"
Well, the answer is yes; yes we do love this way of life. Bringing the beauty and vitality of tropical plants to thousands of customers, many of which have been with us since the beginning 20 years ago, is our purpose. It is a labor of love and our reward is seeing so many people discover their joy in and with our plants!
So we will put it all back together, we will continue to do what we love and we hope to continue to have your support along the way.
Next Saturday, October 8 is our October Fall Festival. We have spent weeks planning this special event and the show will go on! For you, that means continued specials all week, a chance to attend in person or participate virtually in our event on Saturday, and the ability to help us as we get set to do it all over again!
Please watch for our newsletters as we approach our October Fall Festival!