Date: 8 Jun 2023, Entry id: 1686223862-1
NEW VIDEO:
ABC7 Fort Myers News:
Mango Varieties at Top Tropicals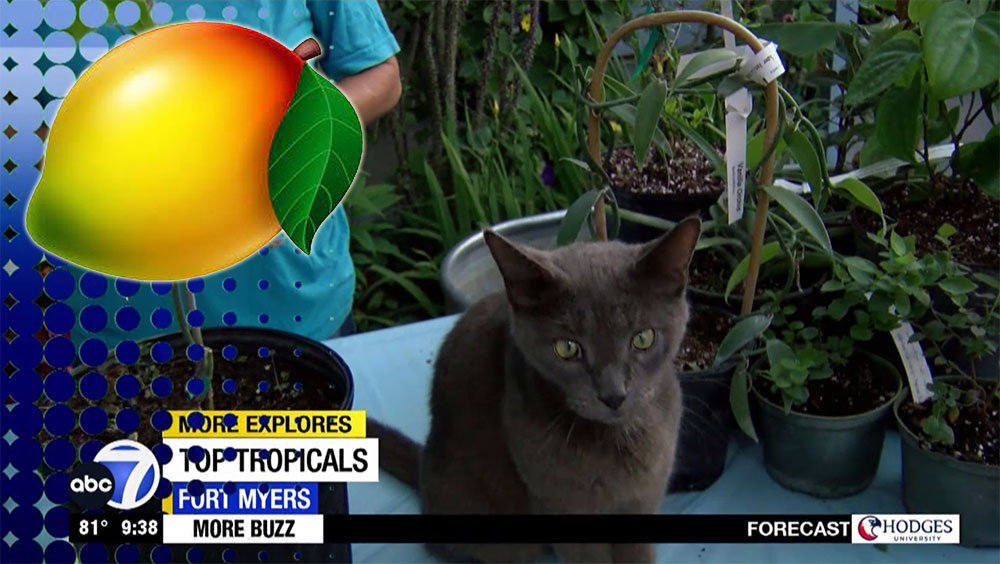 We continue the series of ABC-7 News on Top Tropicals selections. Previously, we showed you segments about Butterfly Plants and Rare Fruit Trees. Today's video will show you how to pick the best mango tree and how to take care of it.
At Top Tropicals, we have over a hundred varieties of mango, from Dwarf "Condo" mangoes to large upright trees, from colorful fruit to green Asian varieties. We have them all! And we can ship them to your door. Top Tropicals is open seven days a week, and their staff can answer all of your questions.
Watch the news segment by Rachel Anderson for ABC-7:
Mango Varieties at Top Tropicals .
Subscribe to our Channel:
Stay updated with TopTropicals Videos by subscribing to our channel at YouTube.com/TopTropicals and get our latest video news of what is fruiting and blooming!