Date: 12 Feb 2023, Entry id: 1676202662-1
Mango: Fruit of Love and Friendship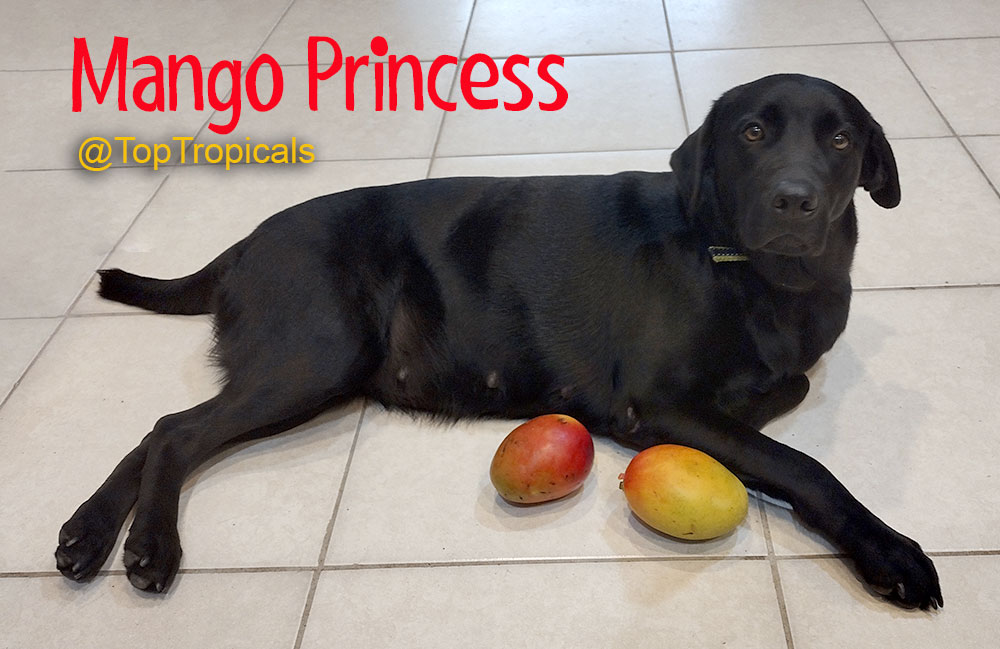 In the photo: Mango Princess reincarnated. Mango is a Lab dog that got pregnant and lost her home... But she found her new life at Top Tropicals PeopleCats community. And she brought us a basket of happy puppies!
According to Hindu folklore, there was once a Sun Princess who was cruelly burned to death by a wicked sorceress... However, from the ashes of the princess, a mango tree sprung up, and the Emperor was immediately enchanted by the beauty of its blooms. The fruit that followed was equally as captivating and when the ripe mangoes fell from the tree, the Sun Princess was reincarnated.
Starting that moment on, the mango became a symbol of love and affection in India, and offering someone a basket of mangoes was seen as a gesture of friendship.
Today, mangoes are widely regarded as the most consumed fruit in the world, with approximately half of all tropical fruits produced globally being mangoes.