Date: 8 Jan 2023, Entry id: 1673172662-2
Vietnamese Mickey Mouse Plant
Hoa Mai - a must for 2023 luck!
Easy Sunday Morning Deal 50% off!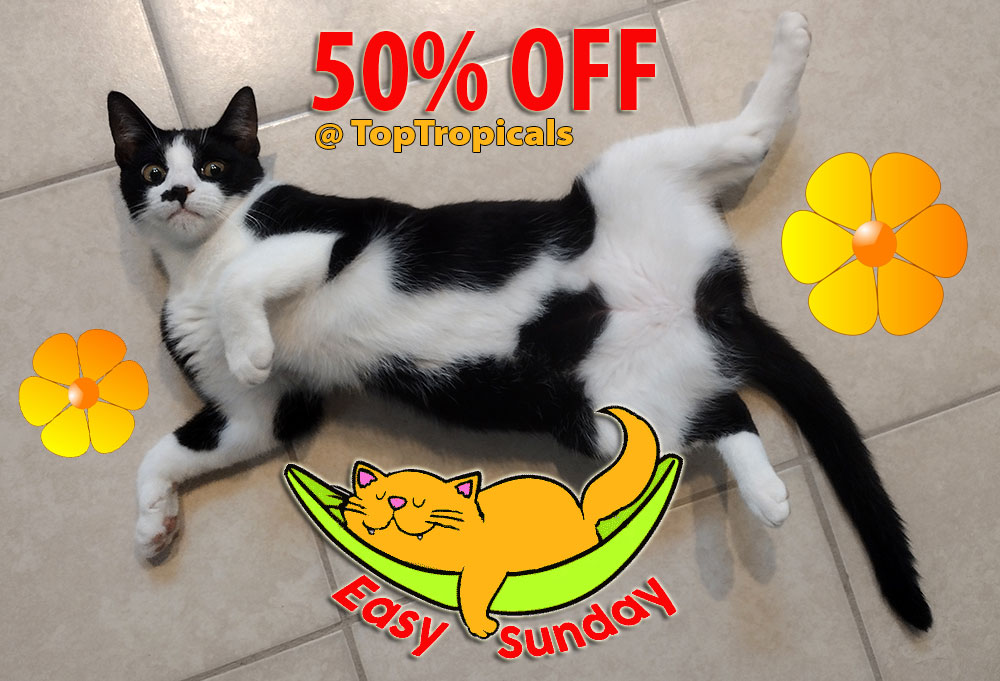 It's our favorite day and another Easy stroll through Top Tropicals Garden with savings of up to 50% and MORE!
The most celebrated flower in Vietnam, Ochna integerrima, called in Vietnam Hoa Mai or Mai Vang, blooms profusely on the occasion of Tet, the Vietnamese New Year. It will be celebrated soon - January 22. As we know, it is a Year of the Cat. So, all you will need is a Cat and... the Hoa Mai, the Mickey Mouse plant!
Mickey Mouse plant has pretty bright yellow flowers, believed to bring good luck and prosperity. They are followed by cute shiny black berries on bright red sepals that resemble the face of Mickey Mouse.