Date: 17 Jun 2020, Entry id: 1592370062-2
Meet PeopleCats of TopTropicals. Cat of the day: Google the Cat says Happy Fathers Day!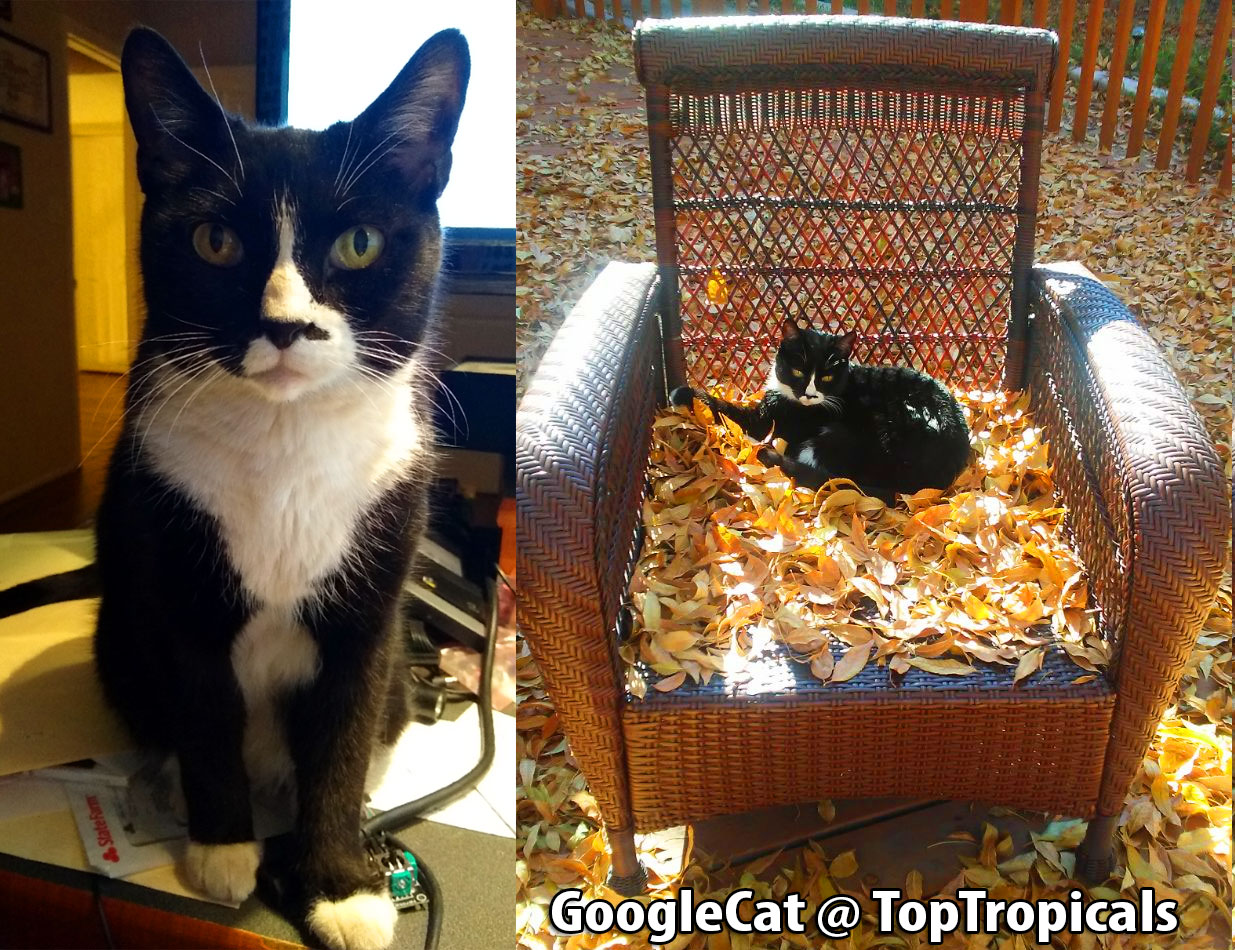 Google the Cat is joining Fathers Day celebration as a Founding Father of TopTropicals (along with Jim the Founder). Google just turned 13 years old - pretty senior age for a cat, and although he is still full of energy (and Brainpower), he spends most of his day managing the business, setting the goals, and knowing everything. This is Because, and this is Why - he is the Google!

TopTropicals PeopleCat Club and Zoo
Thank you for supporting us in helping PeopleCat Community!
Make your kind donation today and receive a surprise gift from us! Every little bit helps. Thank you and God bless you and your pets!