About the Author
Onika Amell was born in farmer's family in Cape Town, South Africa, and always had a keen interest in gardening. She has been a globe-trotter for many years, traveling along with her husband, an engineer, and her life is worth a novel. In Cape Town she worked in groups "Soil for Life and Work for Love", teaching people how to grow their own food, improve their health, and protect the environment. Onika lived in Galilee, Israel, skydiving over 500 jumps and working on the fields planting, harvesting and caring for various crops (Lychee, Avocado, Bananas, etc), helping out in community gardens... In SE Asia, she taught English at business centers... Upon finally settling in SW Florida, she joined the ECHO Global Farms project on teaching farmers/families around the world about effective crop production... Now as a part of Top Tropicals Team, Onika is our plant expert and a columnist. Onika's biggest passions are plants and... of course – cats, who are her children! She has six of them: Itembi, Freddie Mercury, Donald Trump (he is the difficult one), Tigerlilly, Sweetie, and Jaxson.
---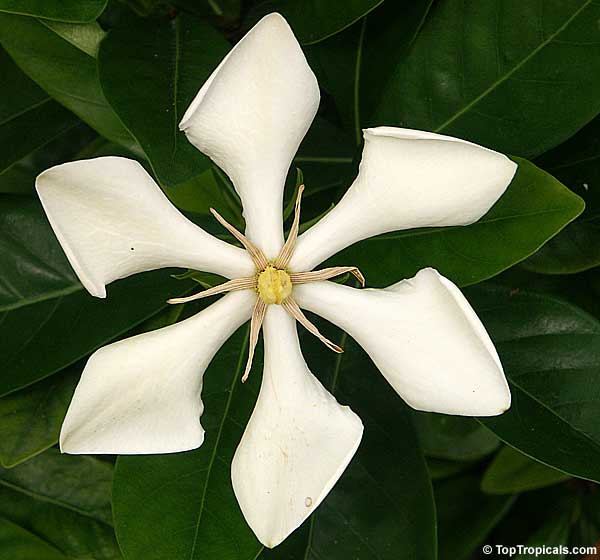 Vietnamese Gardenia: Gardenia (Kailarsenia) vietnamensis
Who does not love the heavenly smell and the exotic blooms of Gardenias? Unfortunately, some gardeners are shy growing Gardenia due to the plant's occasional susceptibility to develop one of the common gardenia diseases such as root rot, powdery mildew, stem canker or bud drop. Thought most green thumbs can handle these problems very easily with good air circulation, correct soil, watering and pruning, others stay a little reluctant.
One of the easiest and hardiest Gardenias in our collection is the Vietnamese Gardenia. This plant is much easier to grow than many other Gardenias. It can handle overly moist soils much better, is quite drought tolerant once established and has a high resistance to the typical Gardenia woes. It is hands down also the most cold hardy Gardenia in our collection!
This vigorous evergreen shrub has a lovely dense and rounded form with strongly fragrant 3 inches creamy white single flowers that holds up beautifully against deep green semi-glossy leaves.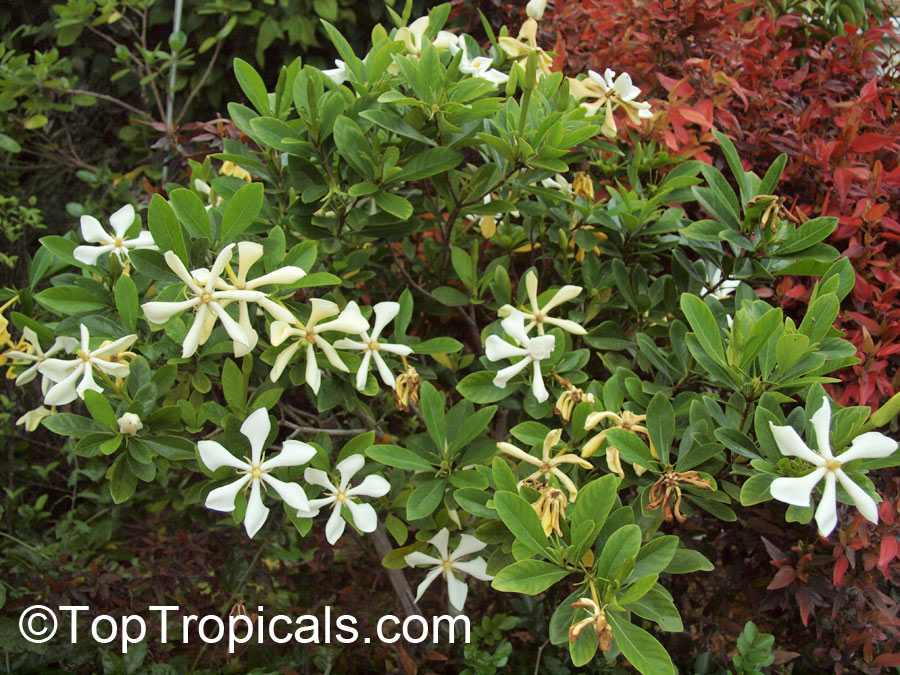 Gardenias want a well-drained, organically rich and acidic soil and not too much water. They need good light to boost flower production, but will thank you for some afternoon shade. Be sure to always ensure good air circulation as it helps to keep pests away. They make fantastic container plants where they can be enjoyed indoors in colder areas. Vietnamese Gardenia will grow to around 6 feet in height and width. The shrub will reward you with flowers throughout the year. Prune and shape after flowering.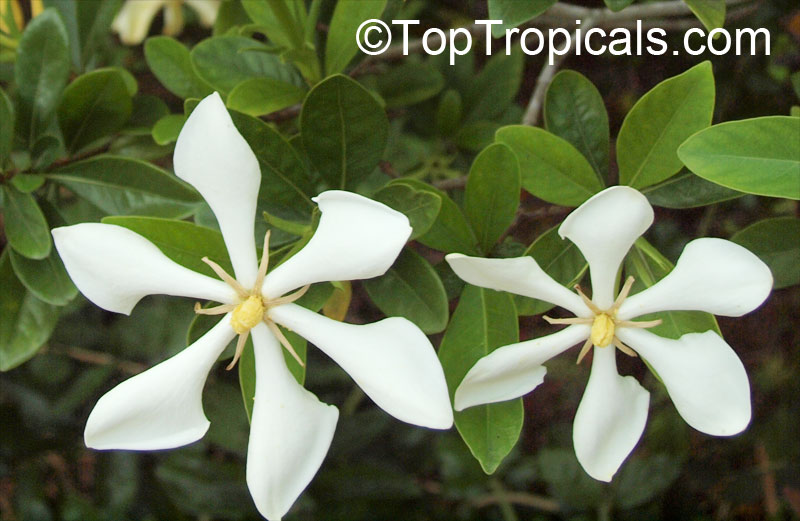 No need to fear growing this old garden favorite, Gardenia Vietnamese is a great choice for the beginner! Everyone will agree… the fragrance of a Gardenia is unforgettable. There is nothing more stunning than floating gardenia flowers in a pretty bowl of water in your home or at a dinner party. The water will act like a vase and will keep the flowers from drying up. Catch the beautiful fragrance every time you pass by…
RECOMMENDED FERTILIZERS:
SUNSHINE Pikake - Fragrant Flower Booster
Plumeria Top Dress - Smart-Release Booster