Date: 11 Dec 2019, Entry id: 1576091697-2
Meet PeopleCats of TopTropicals. Cat of the Day: Muggle the Snuggle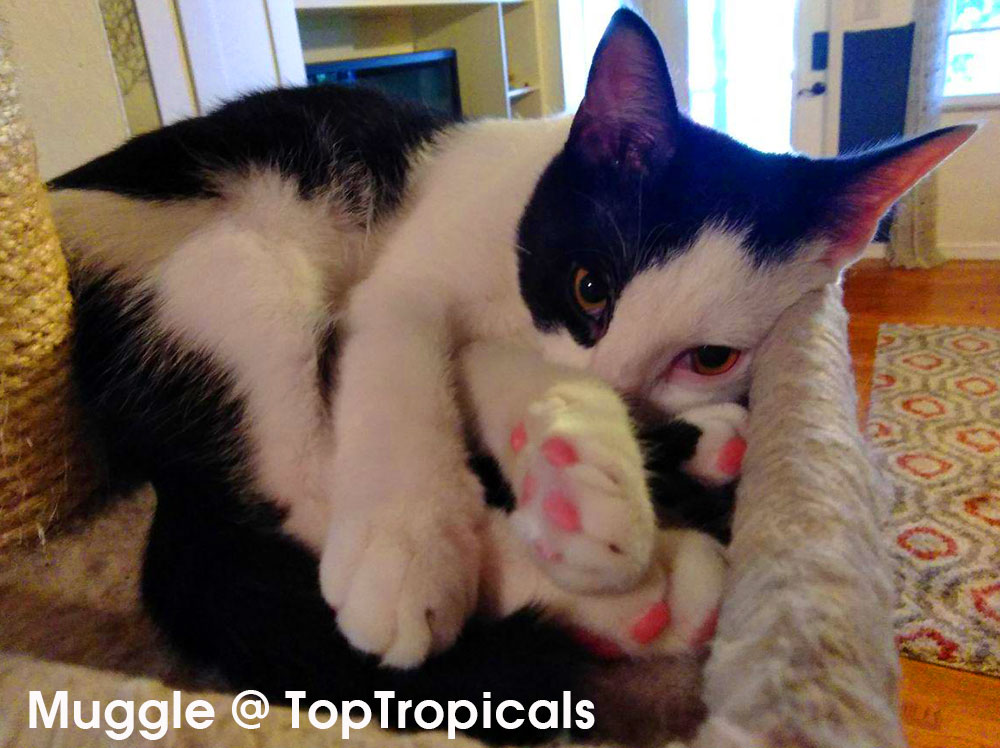 The sweet talking bathroom cat
Muggle* (or some call him Mawgli) is the little brother to Bagheera. We call him the sweet talker because he really does talk to you. As soon as he sees you he wants to have a conversation. He meows at you and if you meow back he will continue the talk. He is our bathroom cat because he loves to sit in the bathroom with you and purrrrrr. We think maybe he sees this time as his alone time with his humans, his one-on-one time when he doesn't have to share the attention with the other PeopleCats!
* His name is actually Muggle, Jamie named him after Harry Potter which she loves.
Check out Video: Meet PeopleCats of TopTropicals and more Cat of the Day stories.