Date: 20 Oct 2018, Entry id: 1540024103-2
FEATURED PLANT: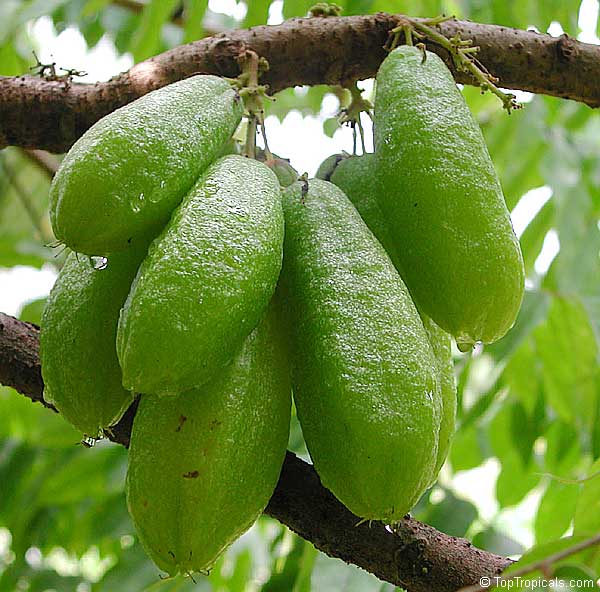 Bilimbi, Cucumber tree, Tree Sorrel
Ethnic names are: Kamias, Belimbing Asam, Belimbing Buloh, Bimbiri. This rare exotic fruit is very popular in Thailand, Malaya and Singapore. In India, where it is usually found in gardens, the bilimbi has gone wild in the warmest regions of the country. Outside native habitat, Bilimbi is hard to find plant, very few growers produce them, although it is not so hard in cultivation.
The bilimbi is closely allied to the carambola but quite different in appearance, manner of fruiting, flavor and uses. The only strictly English names are "cucumber tree" and "tree sorrel". "Bilimbi" is the common name in India and has become widely used. Many people are more familiar with the close ralative - Averrhoa carambola - Star Fruit, which foliage looks very similar to bilimbi. The bilimbi leaves and taste of fruit are quite similar to those of the Phyllanthus acidus - Otaheite Gooseberry), although these plants are not related. Continue reading...