Date: 12 Oct 2018, Entry id: 1539341162-2
Top Tropicals Powerpoint Presentation by Anna Banana:
"Let's grow something different!"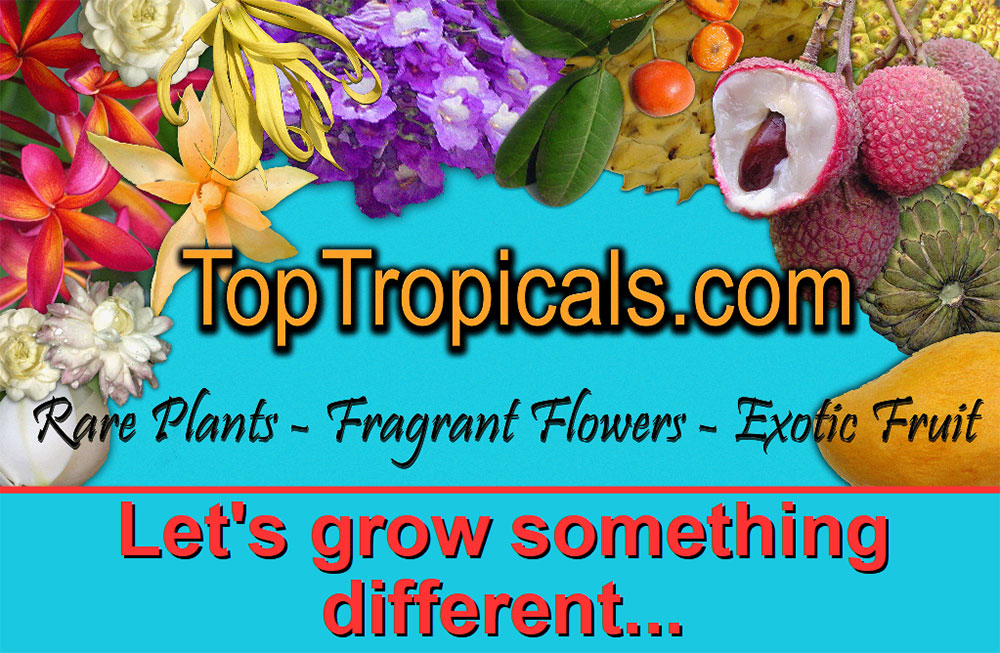 Mark your calendar: Anna Banana's Presentation "Let's grow something different" Oct 16 @ 2 pm.
Learn more about rare tropicals and how to grow them in non-tropical climate. Cold protection, water-wise, soil improvement and much more.
Where: ALVA Garden Club
Meeting Location: The Alva Library Museum, 21420 Pearl Street, Alva, FL 33920
When: Tuesday, October 16th @ 2 pm.
Contact Phone Number for the Event: 239-728-3386
See more info about this event.