Date: 24 Jun 2018, Entry id: 1529837807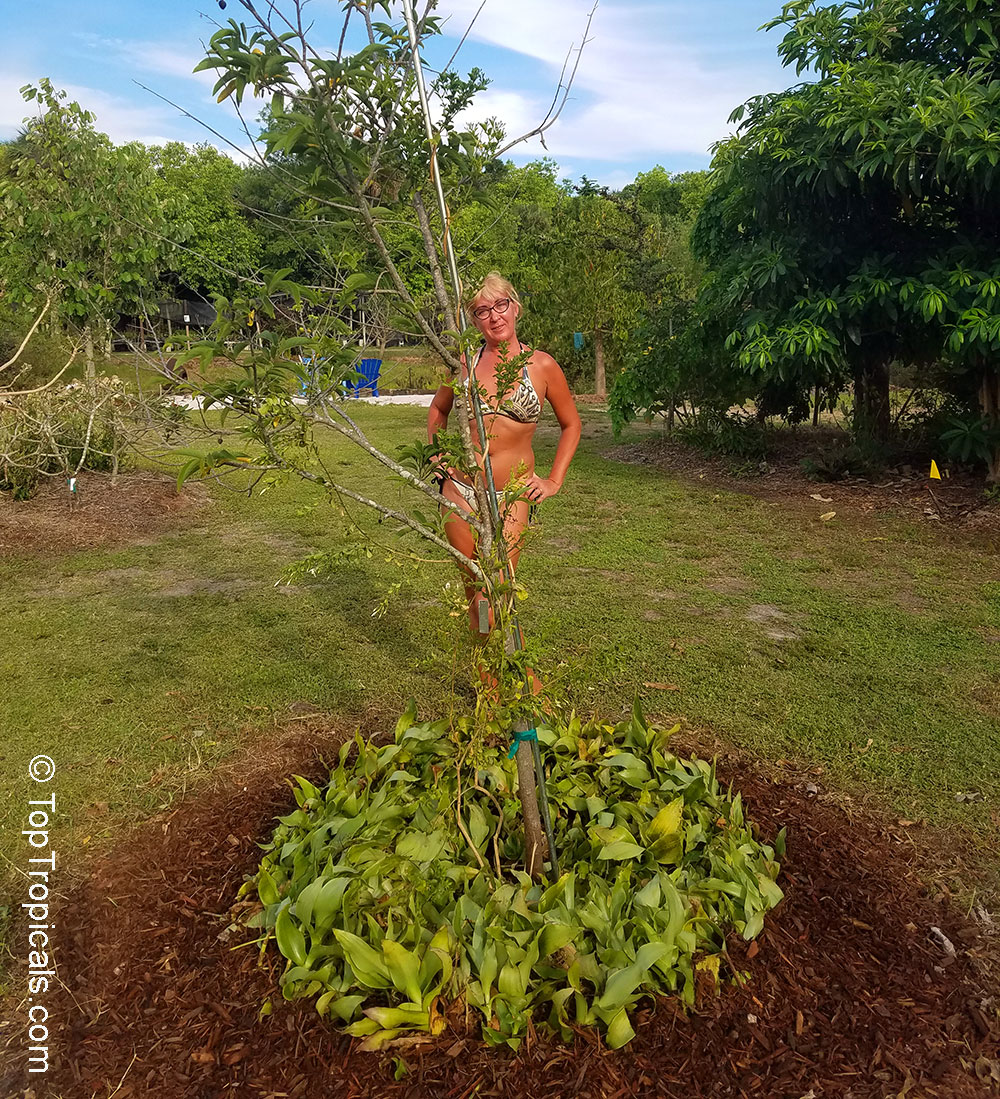 Winter mulching in Southern landscapes
"My rule of green thumb for mulch is to double my initial estimate of bags needed, and add three. Then I'll only be two bags short." (Author unknown)
Q: What is the best time for mulching in Florida? What type of mulch do you recommend and how much should I use?
A: Every gardener knows that spreading mulch in the garden helps to protect the soil in general, prevents weeds from growing, plus it has specific benefits during harsh winter conditions. A layer of mulch will keep the soil insulated, roots protected from possible freezing, so you'll also end up with better results in spring by laying down mulch in the cold months.
When? We lay mulch in our Florida garden right now. It is cool so we work twice more efficient. After rainy summer-fall season, most of mulch around plants had broken down and in many areas soil is exposed: easy target for weeds.
In general, in warm climates Fall and Winter mulching is the most effective. Mulch creates an insulating barrier between the soil and air, thereby protects plant roots from rapid fluctuations in soil temperature.
How much? There is never too much mulch. Just make sure to put it 2-3 inches away from the trunk to prevent rotting and mold.
What kind? Different types of mulch can be used, including wood chips, shredded leaves, straw and hay. Yes, leaves and hay too! Remember all green parts of a plant (= your leaves and grass) are full of Nitrogen so important for plant vigor, it eventually will go back into the soil as extra benefit. Unless you want to spend a fortune on a fancy red or cypress mulch, you may use these natural materials that are handy in every garden. After raking leaves, pile them up and in couple weeks of drying and breaking down leaves will become a perfect, soft mulch that is best to use around fragile and herbaceous plants. After mowing your lawn, save the cut grass and use the hay as mulch. It always works the best in our garden, keeps weeds away better than wood chips, and in spite of a common belief that cut grass is full of weed seeds, we never seen grass or weeds sprouting from that hay.
Happy mulching and stay warm!