Don't miss out! Subscribe to receive Happy Gardening Tips, new arrivals notifications, and discount codes!
10-5-22. Shipping resumed. Fall Festival: now Nov 19th. Re-Leaf discount extended. New arrivals.
IN THIS ISSUE:
We continue shipping your orders!
Fall Festival rescheduled for November 19th
Re-Leaf discount extended.
The prettiest plants of the month
New arrivals
We continue shipping your orders!
Our customer service is now back online.
Our Garden Center is open again: 7 days a week.
We started shipping your orders again!
Please be patient as we started with orders that were delayed due to hurricane.
Note that delivery to some SW Florida destinations may be still suspended but will start being delivered depending on local conditions.
Please contact us if you need expedited shipping, otherwise just wait a little bit, your plants are coming soon!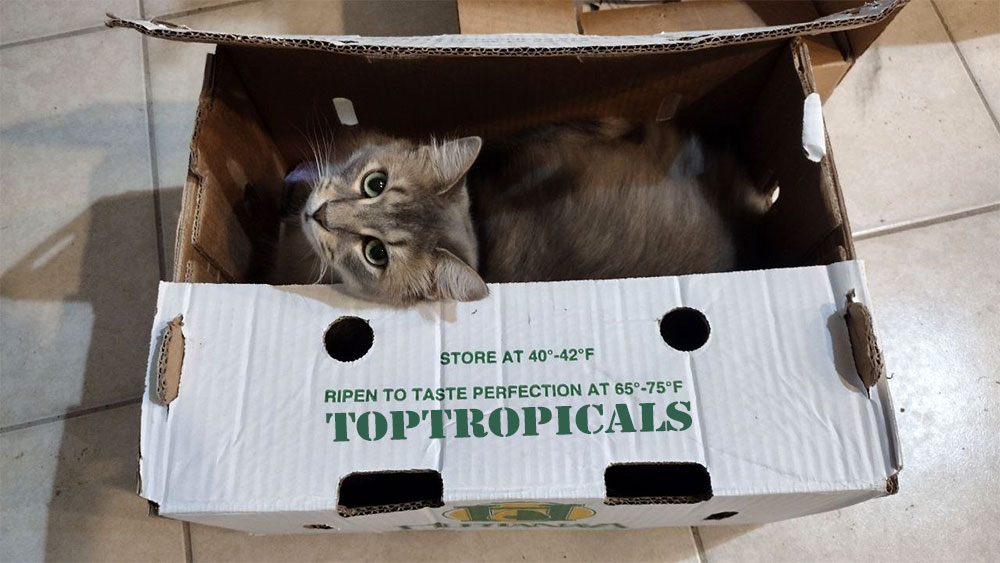 Fall Festival rescheduled:
now November 19th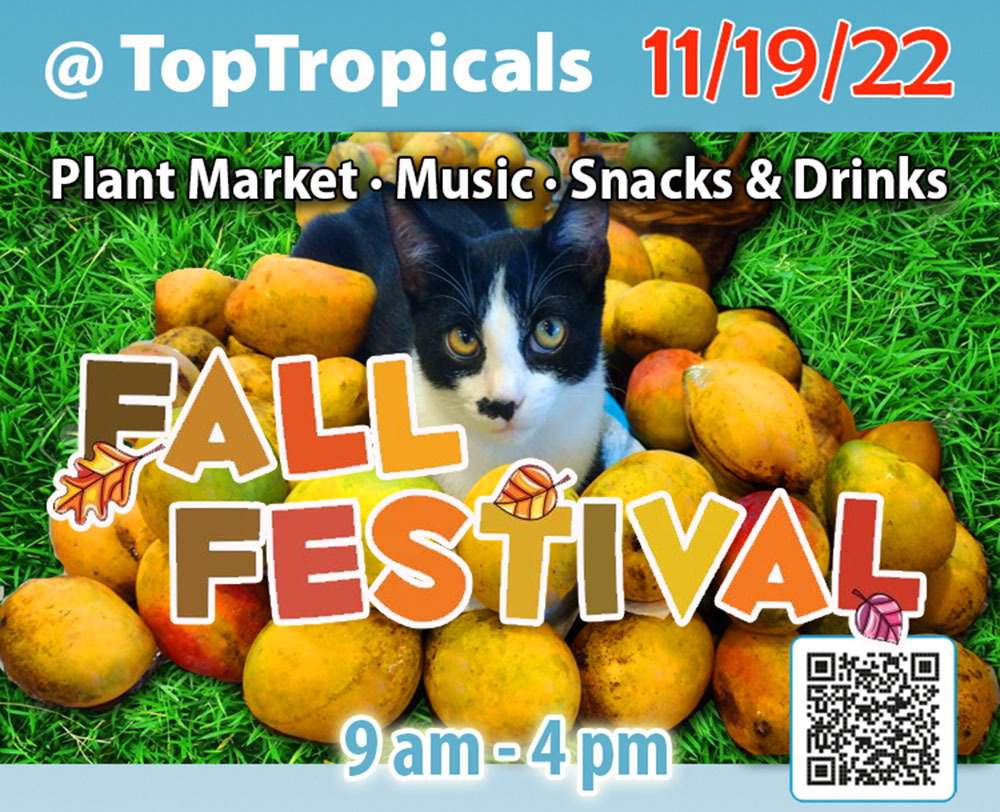 Due to hurricane Ian aftermath in SW Florida, many gardeners aren't able to attend our Garden Event that was originally scheduled for this coming Saturday Oct 8. So we decided to reschedule it for November 19, 2022 so everyone can come. Please update your calendars!
We have spent weeks planning this special event and the show will go on, as soon as everybody gets back on their feet. Stay strong and come back, we will help you to restore your gardens!
NEW: Festival RE-LEAF special
FREE plant for every guest - no purchase necessary!
Throughout years of living in Florida with its sometimes harsh weather - hurricanes, flood, freeze, drought - we have lost plants too, and we feel your pain now! To help everyone to restore their gardens after hurricane Ian, we are offering a FREE plant program. Yes, it's absolutely free, and no purchase required. This promotion will be run during our Fall Festival and every guest will receive a free gift plant!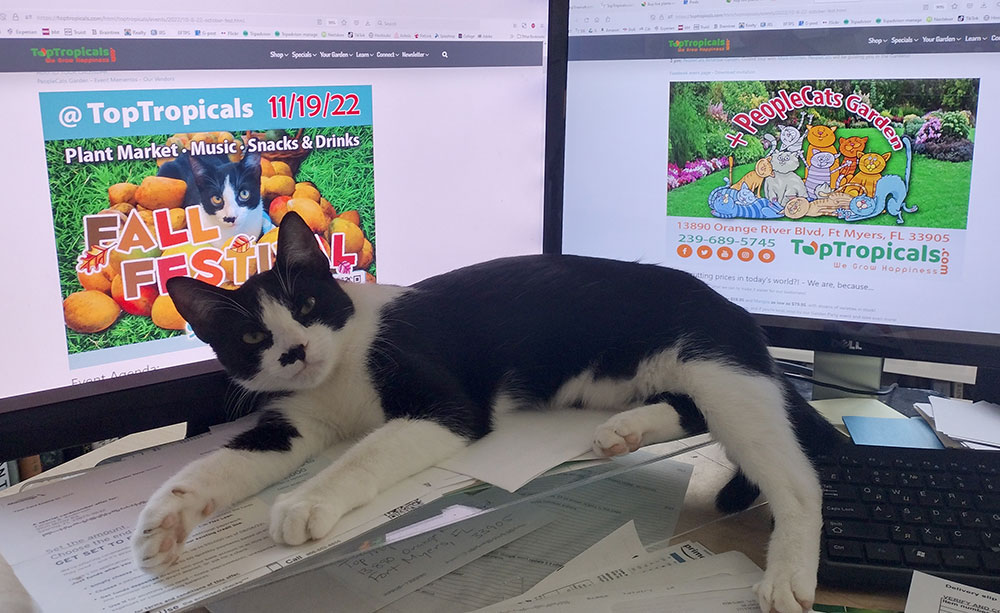 Outlook.com - Office 365 - Google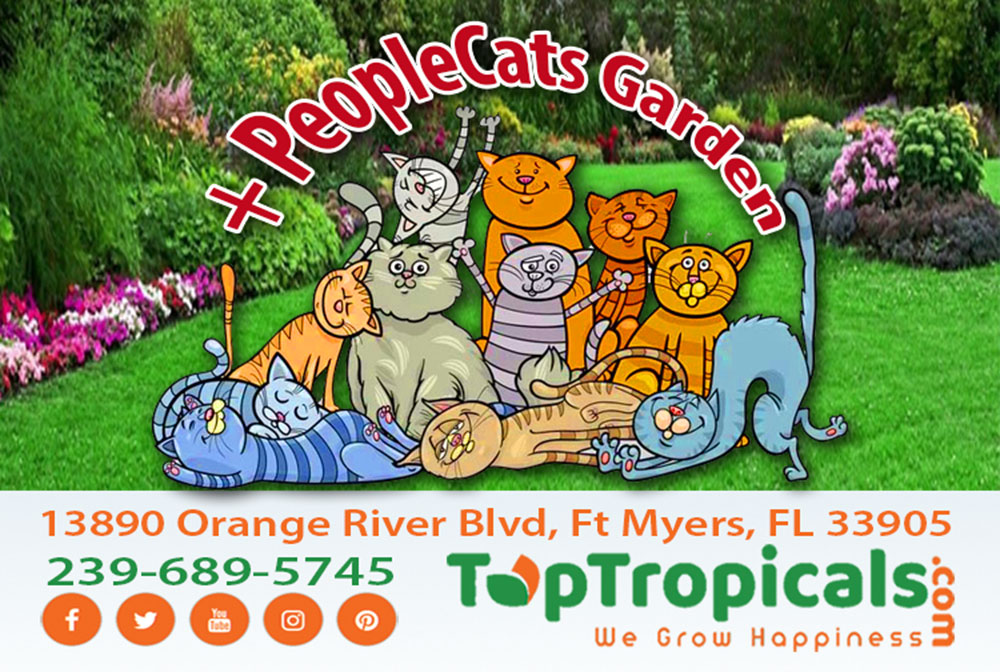 Re-Leaf discount extended!
The prettiest plants of the month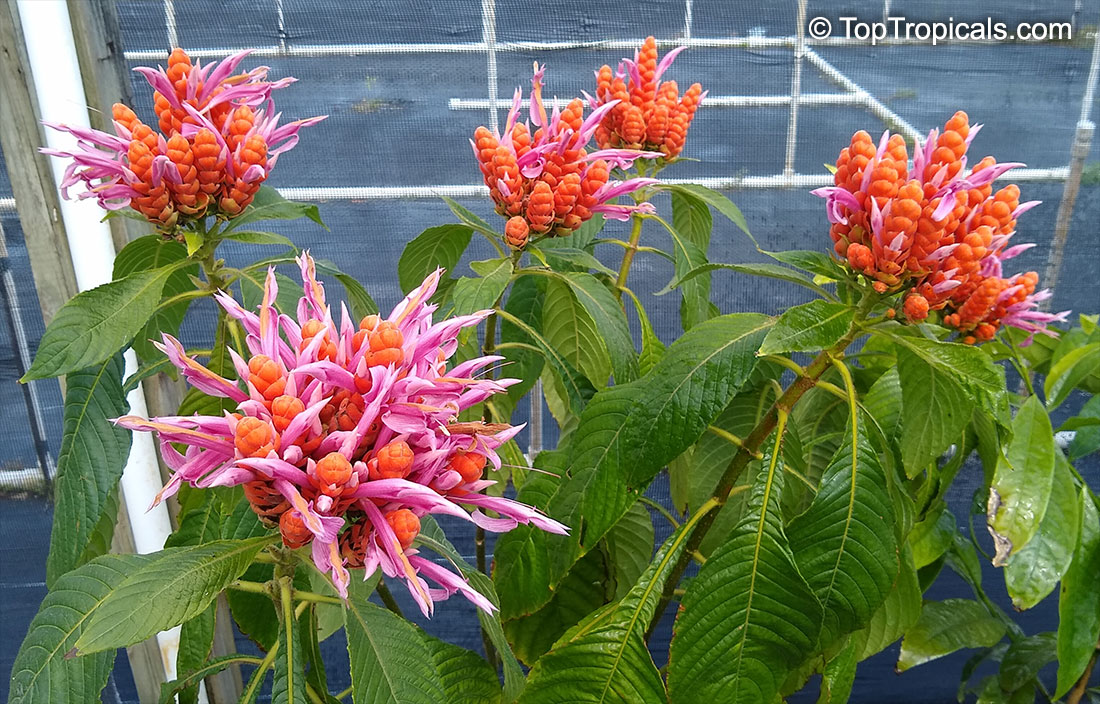 Aphelandra sinclairiana - Panama Queen
We thank everyone who made a purchase in the past few days, you made a big difference! We continue clearing debris and rebuilding our greenhouses. Thanks to your support, we will be able to get our plants ready for winter! This is what we are doing this month:
rebuilding woodframes for greenhouses
installing new shade cloth and plastic
cutting fallen trees
getting new equipment that suffered from flood
adding rock in the nursery to be ready for the Fall Festival
You help us - we help you!
Ask for more RE-LEAF specials when you visit our Garden Center!
Hurricane Ian re-leaf discount extended
For 10% off your entire order, use this code:
IANRELEAF
Use this code on top of our fantastic deals and make it a super deal:
As low as $5 sale of selected items
Secret Garden - 50% off
Min order $100. Exp. 10-08-22.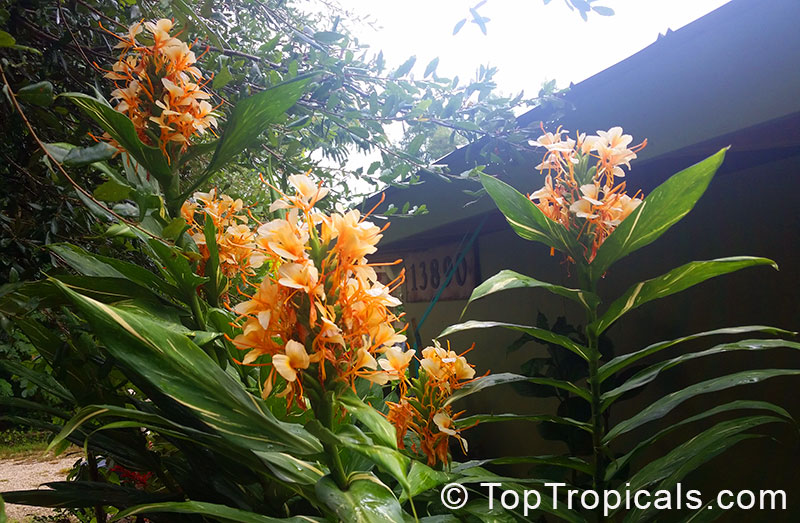 Hedychium flavum x coccineum Dr. Moy - Variegated Hardy Ginger Lily