Date: 13 May 2023, Entry id: 1684032062-1
NEW VIDEO:
ABC7 Fort Myers News:
Butterfly plants at Top Tropicals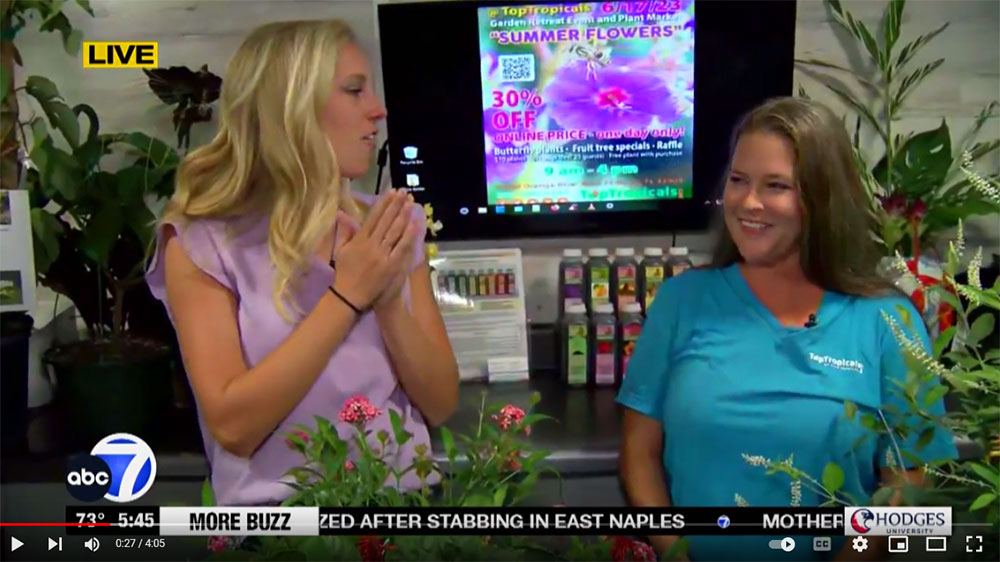 Butterfly plants... what can be more romantic and sweet in your garden!
Watch the news segment by Rachel Anderson for ABC-7: Butterfly plants at Top Tropicals.
"...Spring has sprung, and if you're looking to spruce up your garden, Top Tropicals in Fort Myers has you covered! They have hundreds of exotic plants, fruit trees, fragrant flowers and plants that will attract butterflies to your garden!
If you're looking for a Mother's Day gift, plants are gifts that keep on giving!.."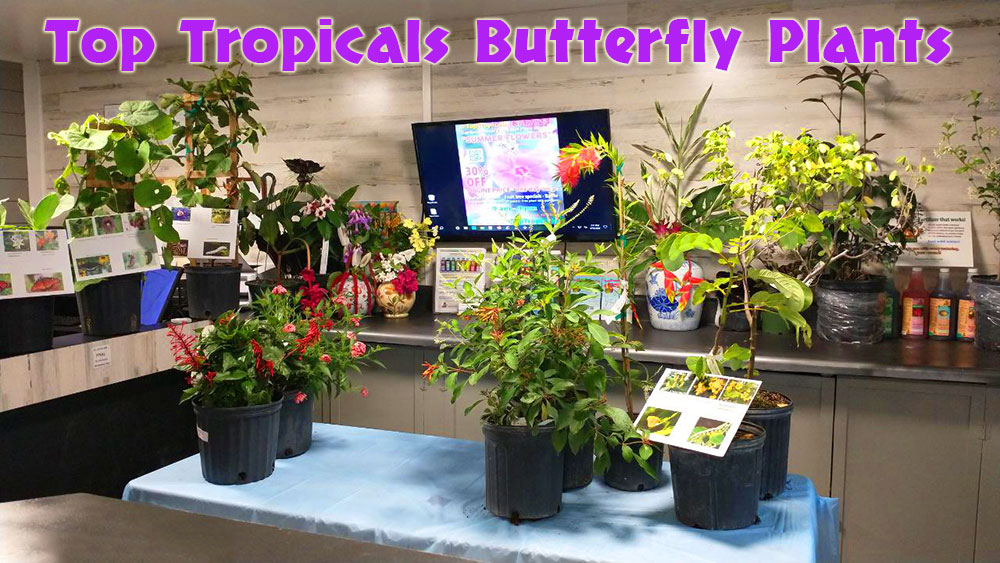 In the photo: Butterfly plants display in Top Tropicals office. Come and see our large selection of butterfly attractors in the nursery!
Subscribe to our Channel:
Stay updated with TopTropicals Videos by subscribing to our channel at YouTube.com/TopTropicals and get our latest video news of what is fruiting and blooming!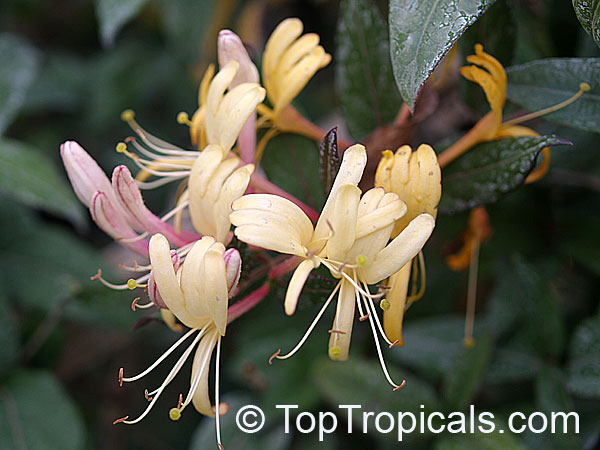 In the photo: Lonicera japonica - Japanese Honeysuckle - a garden favorite, hardy, fast growing vine. Jasmine-sweet scented flowers attract butterflies, and hummingbirds, and berries attract birds!