Date: 22 Nov 2022, Entry id: 1669094161-1
This Friday:

Green Friday...


and every Friday and Saturday!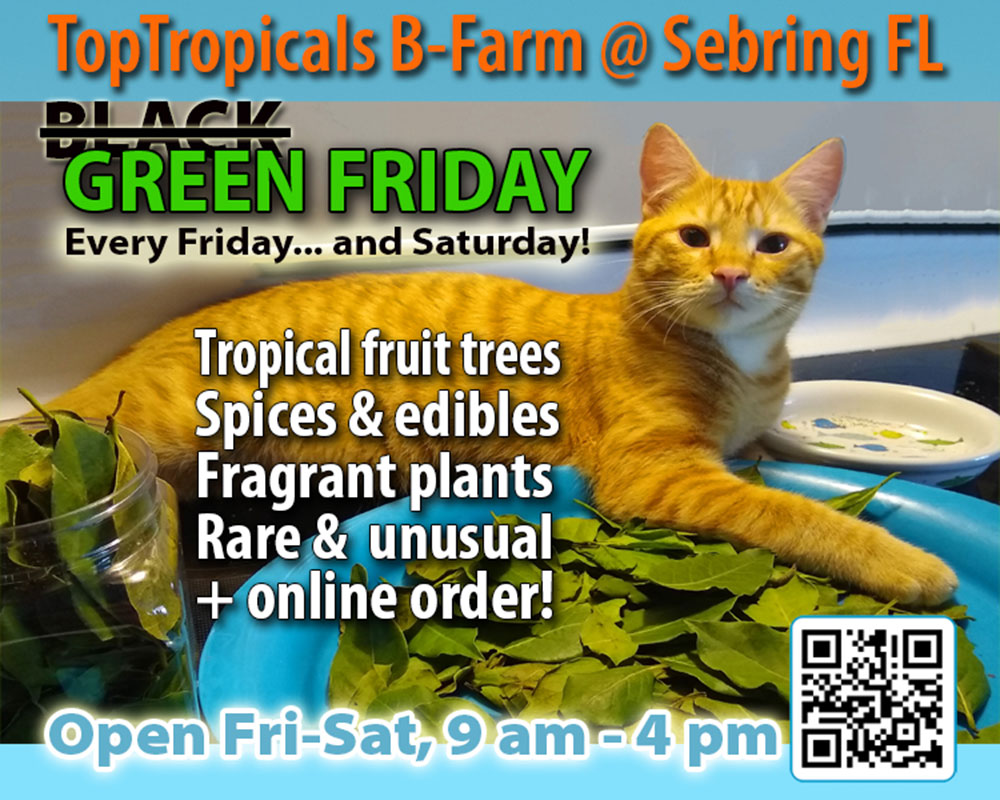 Welcome to TopTropicals B-Farm in Sebring FL
Starting this coming Friday, November 25, our farm in Sebring (B-Farm) will be open to the public every Friday and Saturday.
B-Farm is a 10-acre growing facility with hundreds of varieties of rare and much wanted tropical plants. Fruit trees, flowering trees, shrubs, vines, fragrant plants and rare collectibles - we grow the biggest selection of tropical plants known in cultivation.
Come over to select the best Mango, Avocado, any other fruit tree or rare spice for your edible landscape. Shop our biggest in the world variety of flowering and fragrant tropical plants - directly from our growing farm!
Conveniently located right in the heart of Florida, Highlands County, Top Tropicals B-Farm is within about an hour from most Florida destinations.