Date: 4 Feb 2021, Entry id: 1612467361-2
PeopleCats of TopTropicals. Cat of the Month: Moishe, the Google Intern with a Sweet Tooth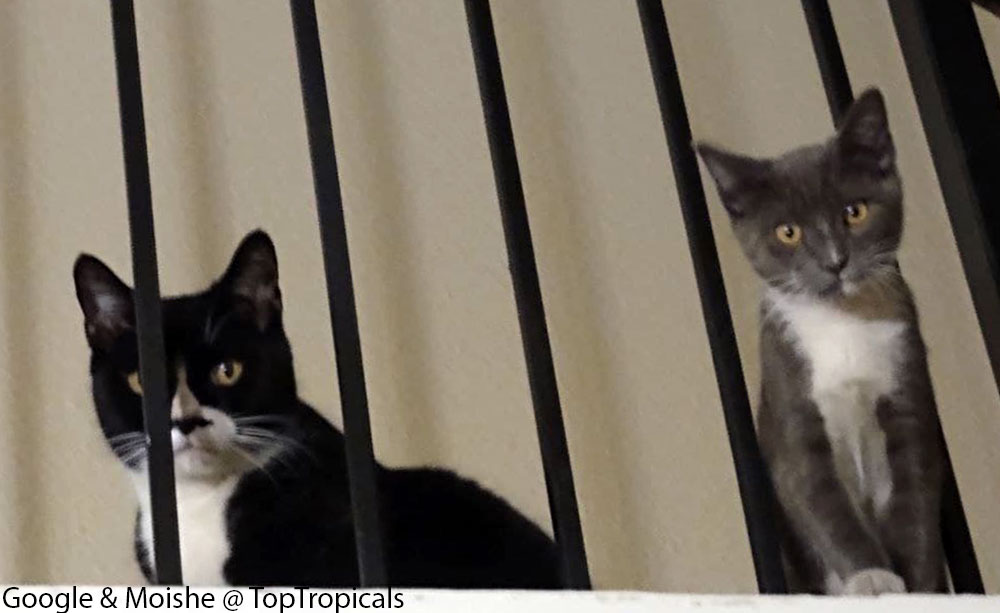 Just a few months ago we introduced our new Little Purrrson Jim II that we got as a "toy" for intellectual Google the Cat, to cheer him up after he lost his friend Jim I... Jim II, the fluffy goofball, grew up in no time and in his turn, requested entertainment, since Google bored him with his technical lectures... So we got a toy for Jim-the-toy... and he turned out to be - another mini-Google!
Moishe is very busy young individual, spending his day solving math equations and discovering laws of physics... Google appreciates the new generation's input. Jim II is simply glued to the little guy. He follows Moishe everywhere, including boring seminars by Google. Jim loves his new little brother with all his heart!
Moishe's favorite things are - gravity experiments, reading scientific manuscripts, and eating JAM for breakfast! No toast required.


TopTropicals PeopleCat Club and Zoo
Thank you for supporting us in helping PeopleCat Community!
Make your kind donation today and receive a surprise gift from us! Every little bit helps. Thank you and God bless you and your pets!

In the photo: Moishe the Scientist and Jim the Hopeless Romantic