Date: 30 May 2020, Entry id: 1590868562-2
PeopleCats of TopTropicals. Cat of the day: Jim, Happy 16th Birthday!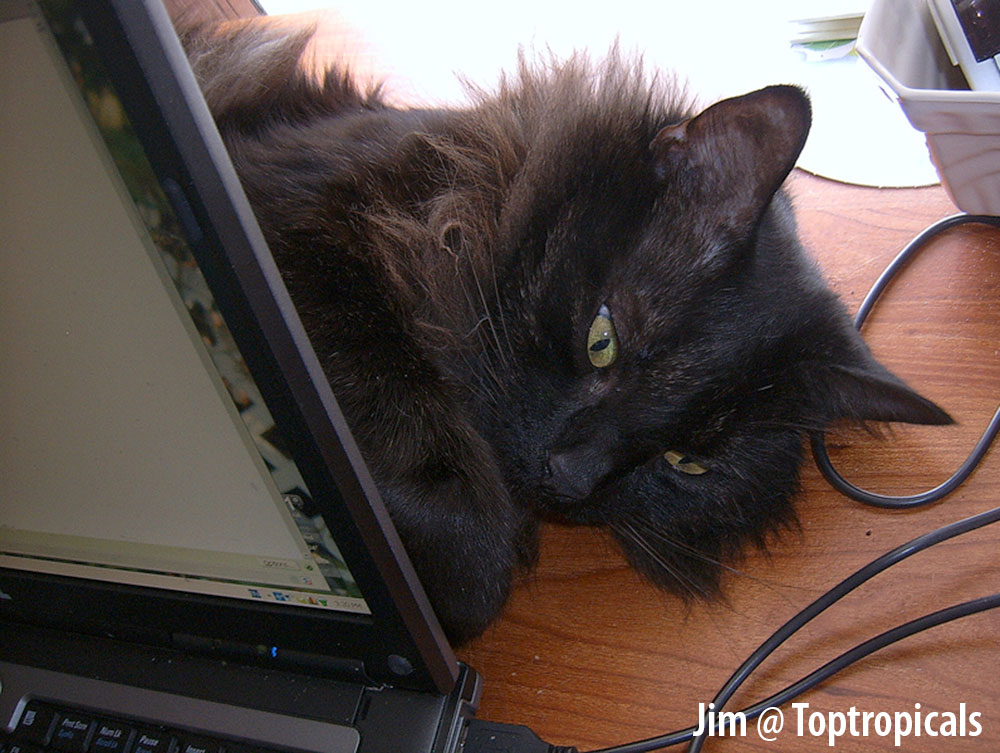 A few days ago Jim celebrated his 16th birthday. He is our oldest Purrrson.
We are extending this opportunity to wish him to stay Happy, in Good Health and Full Body - the way he always has been! And you know what is his secret of healthy and wealthy life?
Eat well and don't sweat the small stuff!

Photo above: Jim in 2004 - eating well


2 photos above: Jim today - shaved and gray-haired, but still eating well!
TopTropicals PeopleCat Club and Zoo
Thank you for supporting us in helping PeopleCat Community!
Make your kind donation today and receive a surprise gift from us! Every little bit helps. Thank you and God bless you and your pets!