Date: 23 Oct 2020, Entry id: 1603478369-2
PeopleCats of TopTropicals. Cat of the Day: the mischievous Jim the Second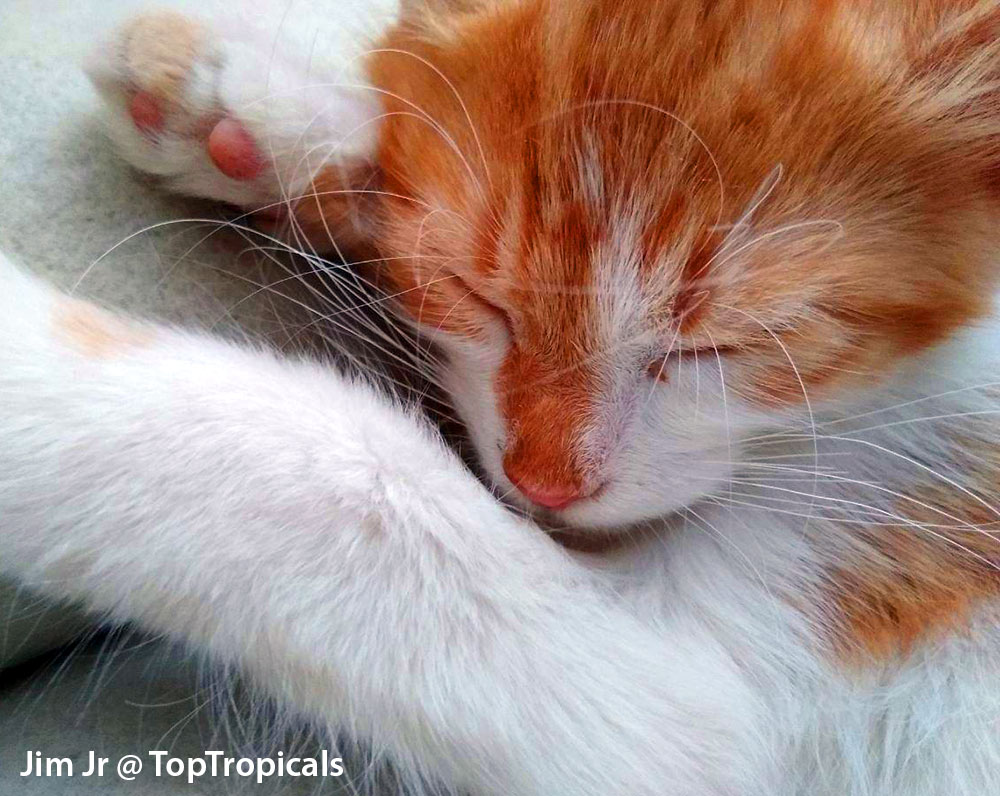 In May 2020 we celebrated 16th birthday of Jim the Founder - the Cat who established TopTropicals. It broke our hearts when this Old and Wise Purrrson peacefully passed away this August :(( We want to believe that he is now in Cat Paradise... but we miss him terribly - both humans and PeopleCats. Google the Cat lost his appetite and went into a deep depression after he lost his best buddy... To get him distracted from his separation stress, we decided that Google needs... a Project.
Here he is. Jim the Second. About a month ago we found him in a Human Society shelter. He was a tiny fur ball size of a palm of a hand. But he proudly carries his Godfather's name, for a reason - he likes to EAT - just as much as Jim the First. He eats 3 times more than Google, and he talks a lot. And of course, he pulls everyone's tail, and kicks everything that is kickable...
The Veteran Google complains that young generation of PeopleCats nowadays are nothing but trouble... but they've become friends anyway! Google feels much happier now. He just took Jim Jr to his first walk outside to the lake and showed him some fishing techniques...
Bon voyage Little Jim, you soon will master it all! As Mr Booster claims, Orange Cats Bring Happiness!

TopTropicals PeopleCat Club and Zoo
Thank you for supporting us in helping PeopleCat Community!
Make your kind donation today and receive a surprise gift from us! Every little bit helps. Thank you and God bless you and your pets!