Stay updated with TopTropicals events schedule! Subscribe to our Newsletter to get event reminders. See also:
Upcoming events - Past events - About our vendors - Facebook Event Page
---
June 19, 2021. Summer Solstice Celebration with PeopleCats
- Celebrate first day of Summer and the longest day of the year
- Live Jazz in the Garden "Tropical Vibes", lots of cool vendors and -
- A Roof for Rufus CAT adoptions (see cat profiles)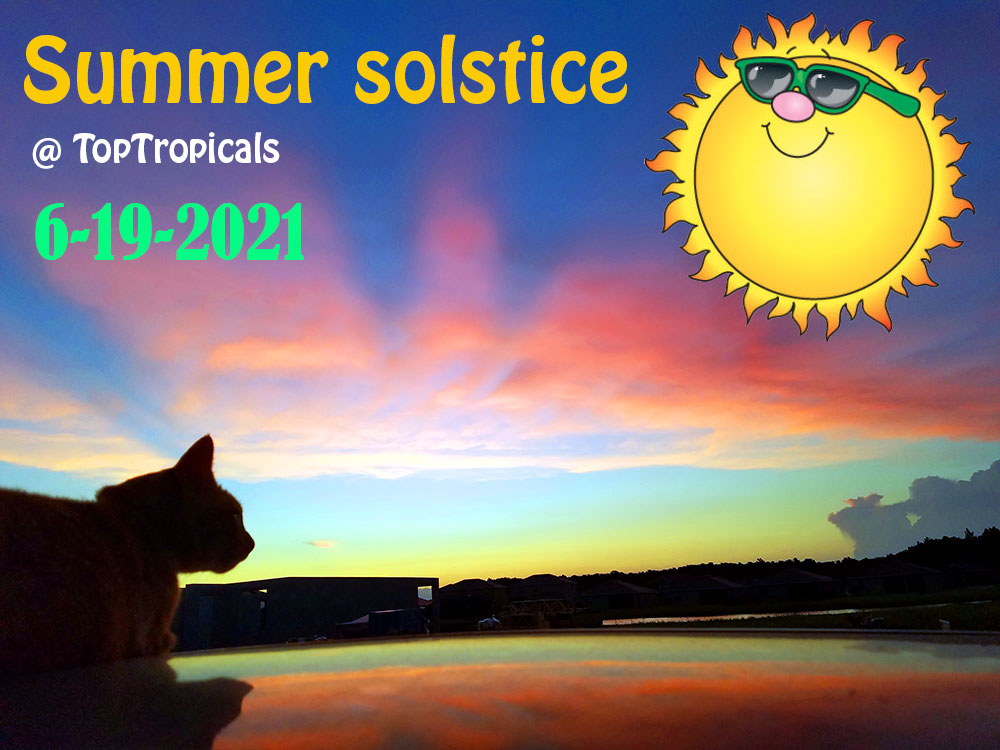 ---
Event Mementos
: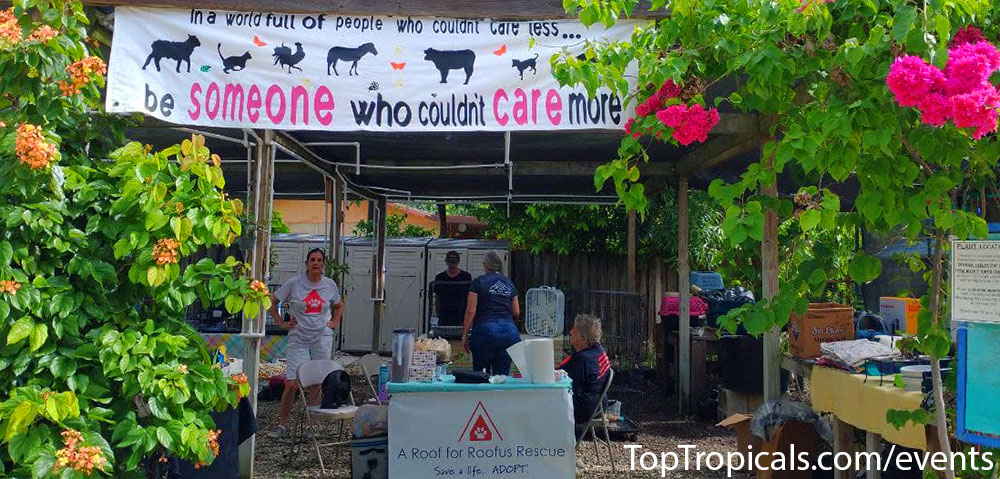 A Roof for Rufus CAT adoptions. If you would like to adopt - please call Joanne at 239-464-1156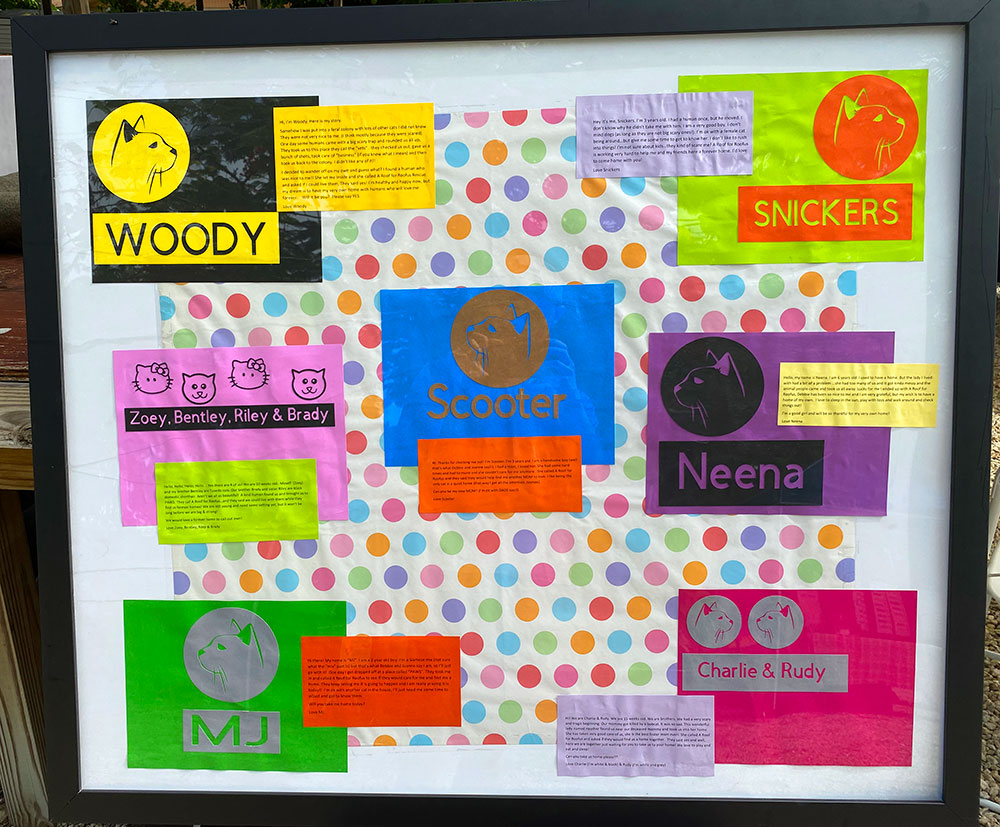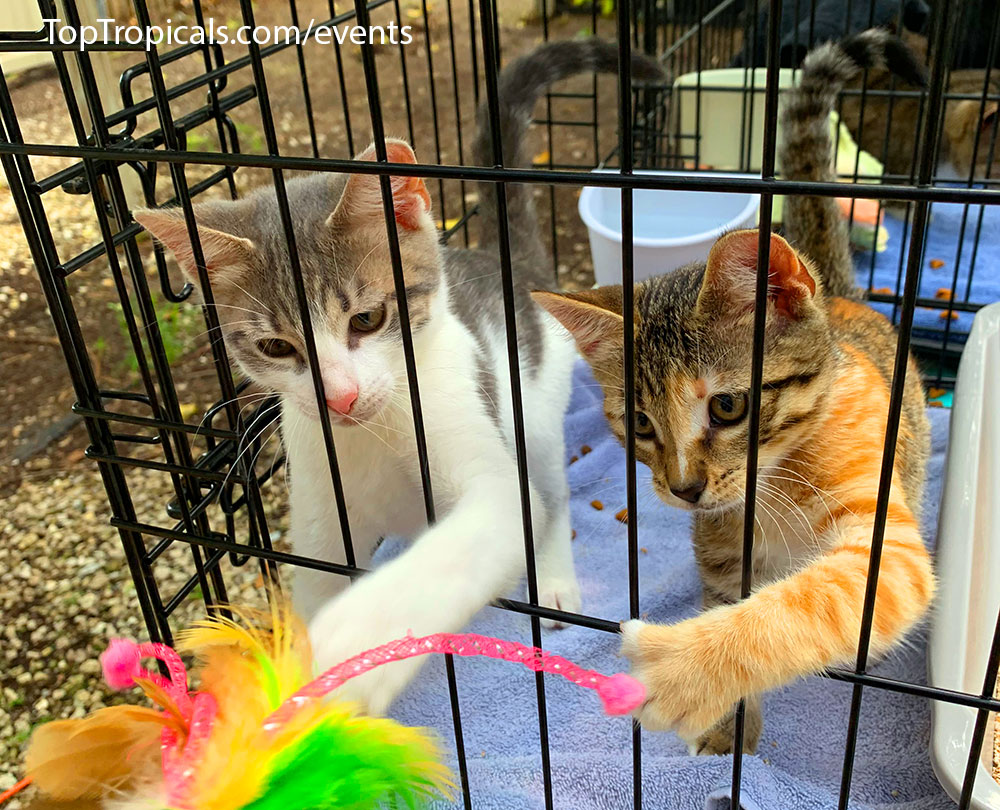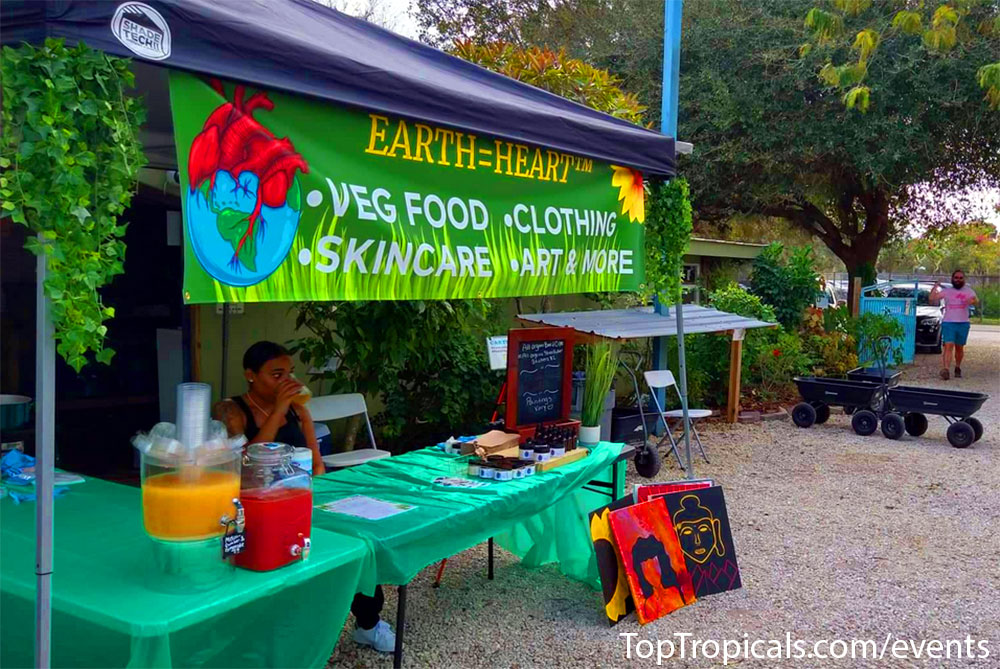 Earth=Heart
EARTH = HEART isn't just a brand, it's a statement! Earth Is Literally Heart Look Closely.
Vegan foods, Herbal relief, Shea butters... Created to remind us of something we all share in common.
EARTH = HEART takes Art, Clothing, Daily Insights and other forms of expression to get this message across.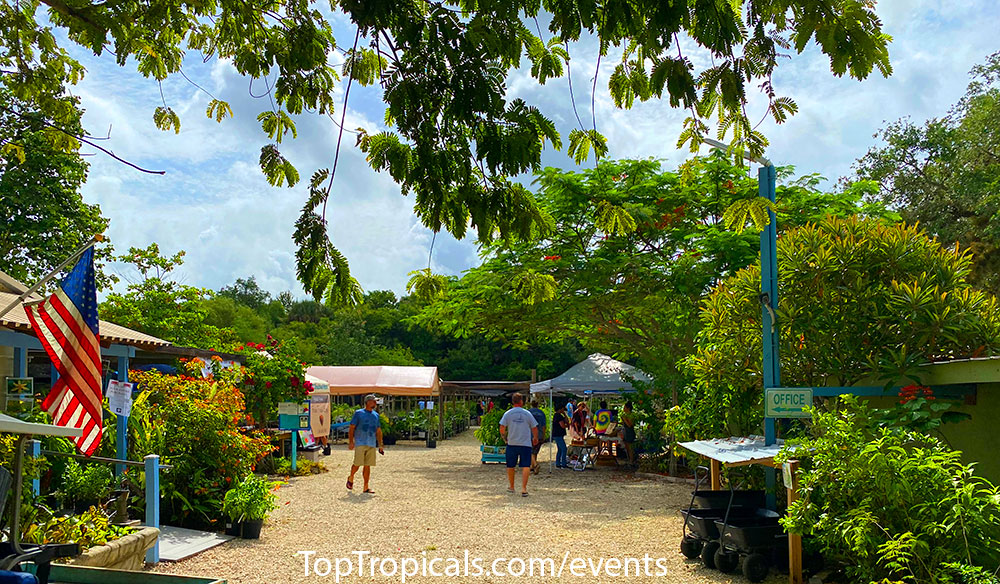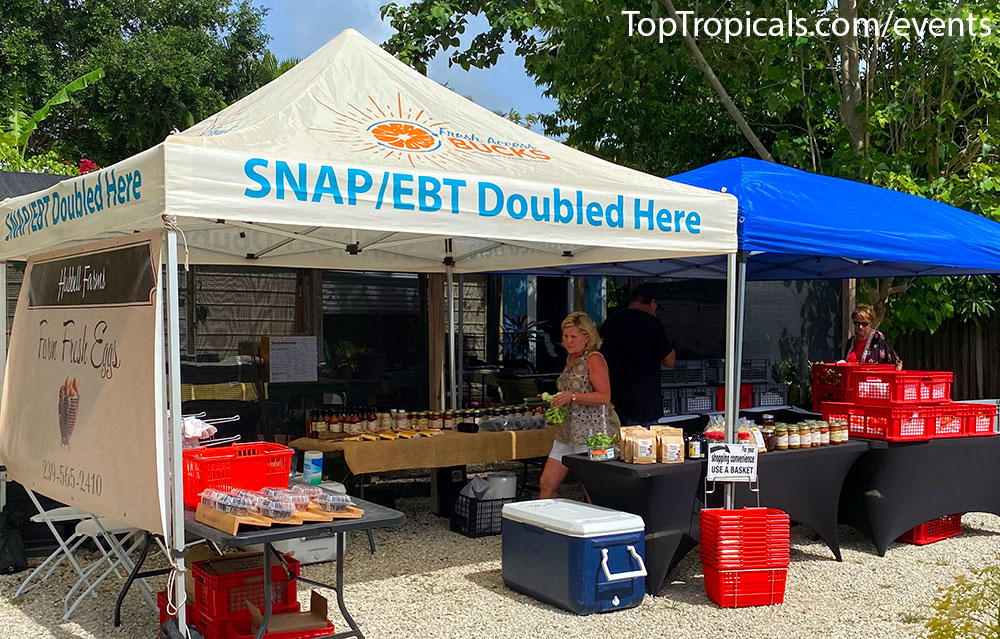 Supplying healthy and nutritious produce from Florida, Hubbell Farms is a Strategic Partner with Feeding Florida and the Fresh Access Bucks Program!
Bacon, Eggs, Butter, Cheese, Private Label... Available all summer for pickup or delivery!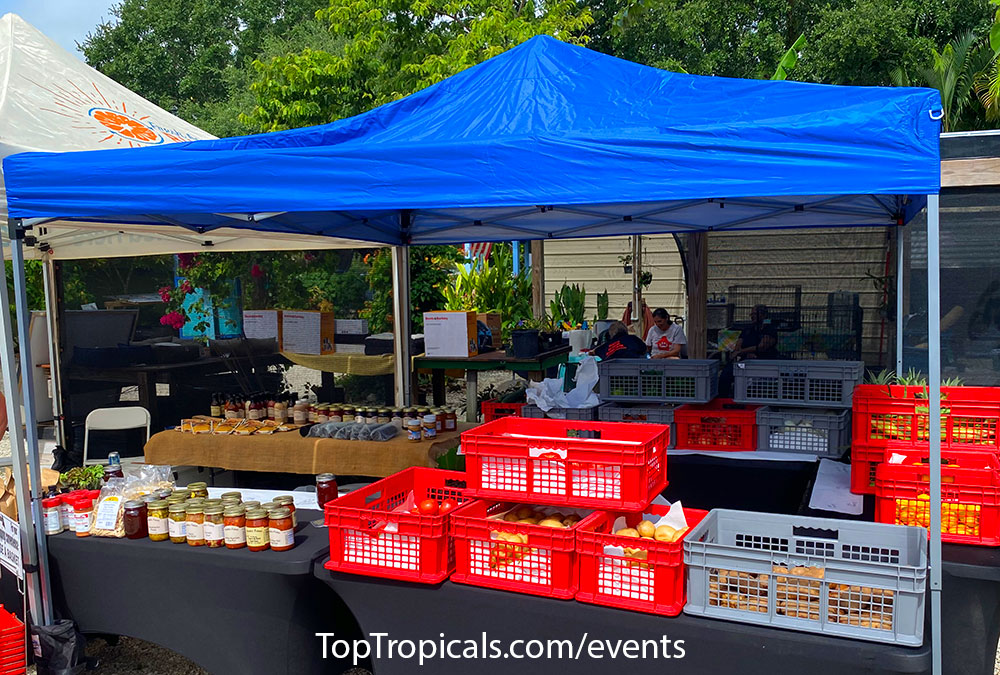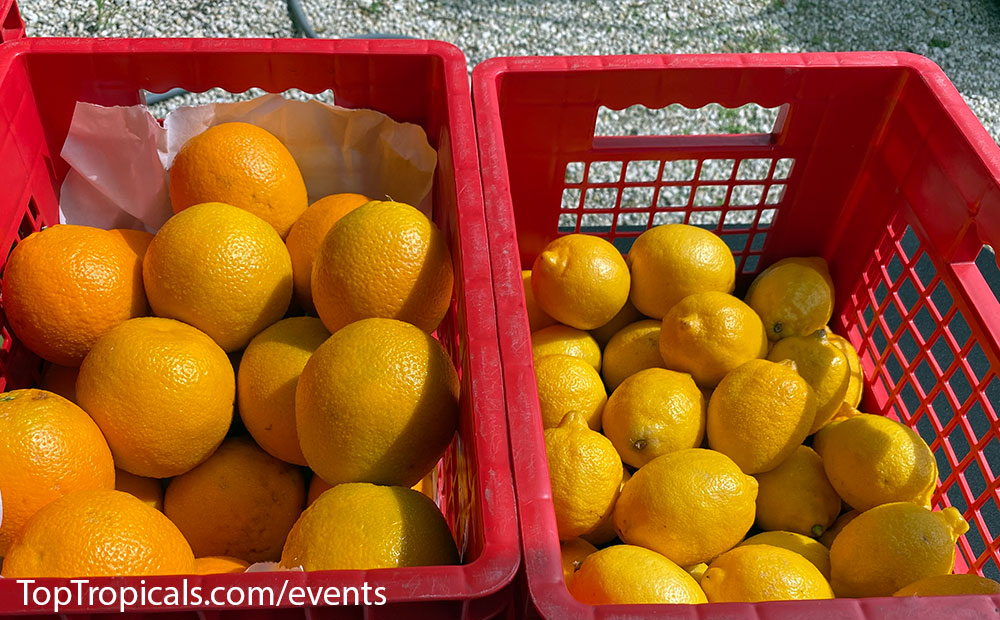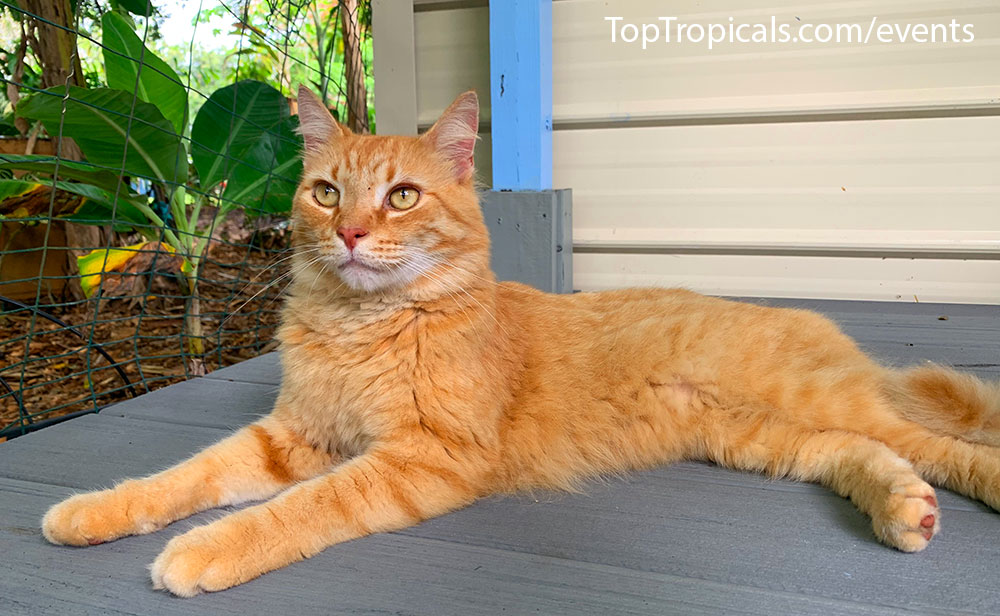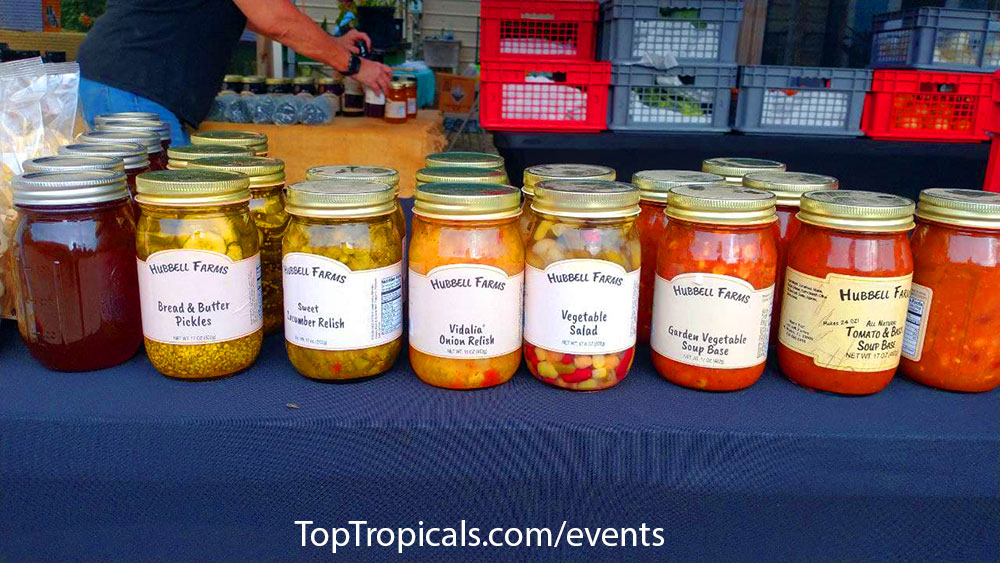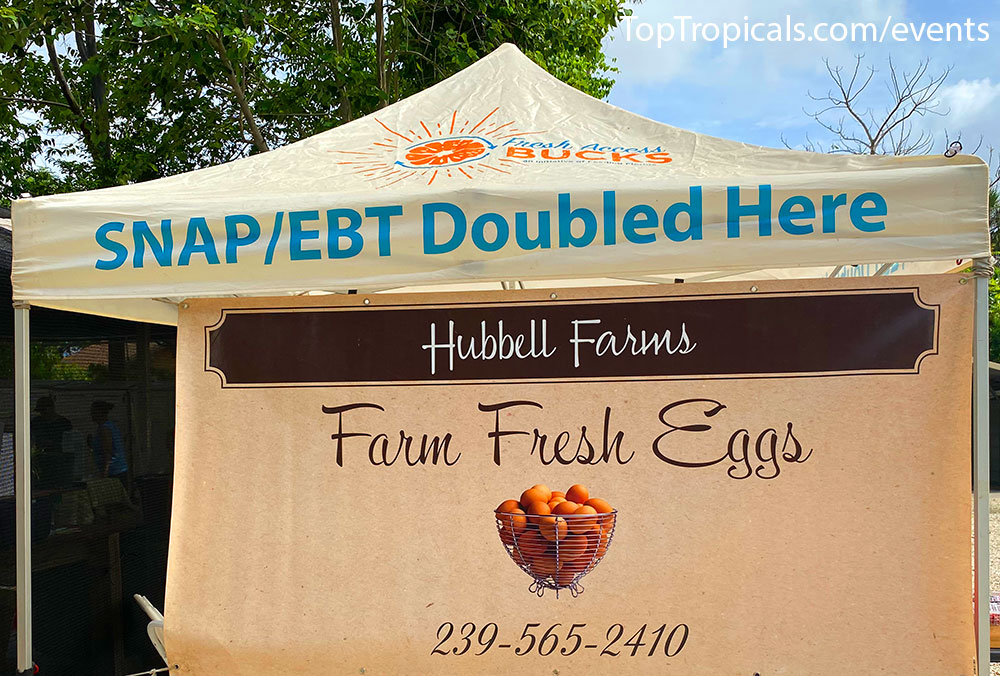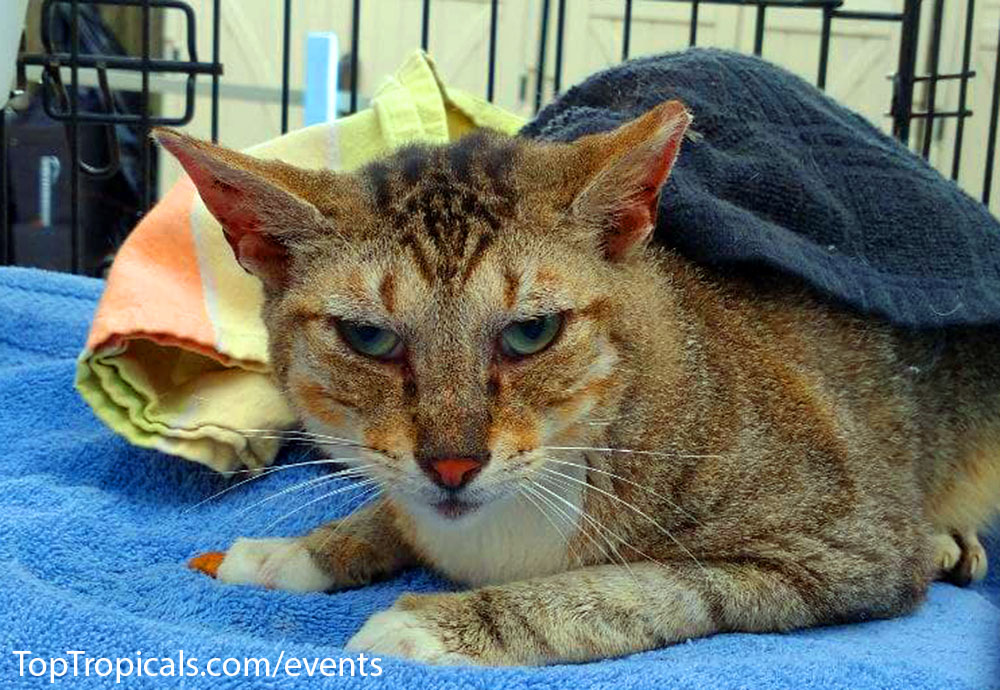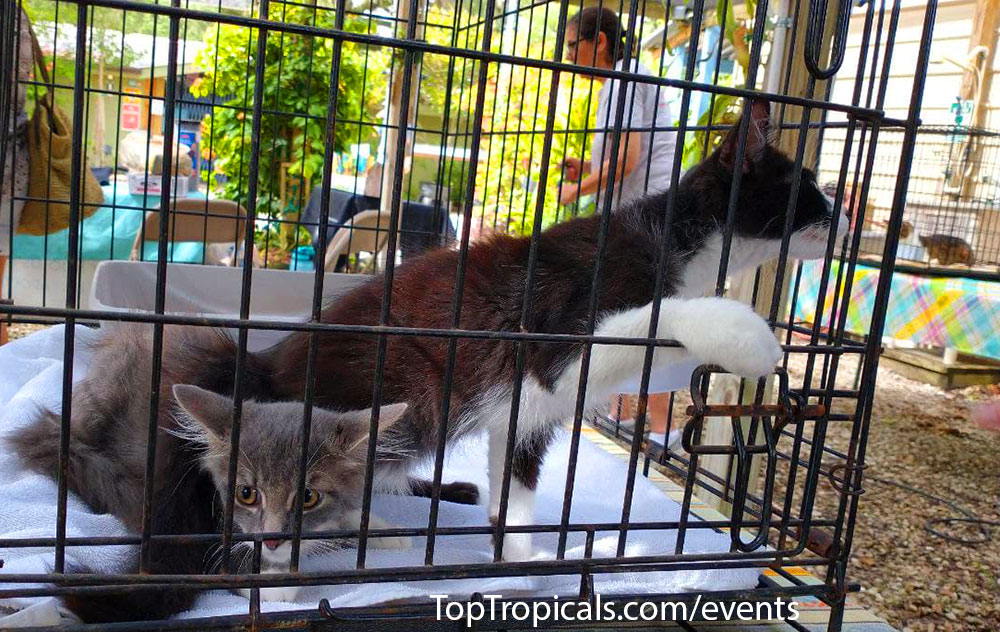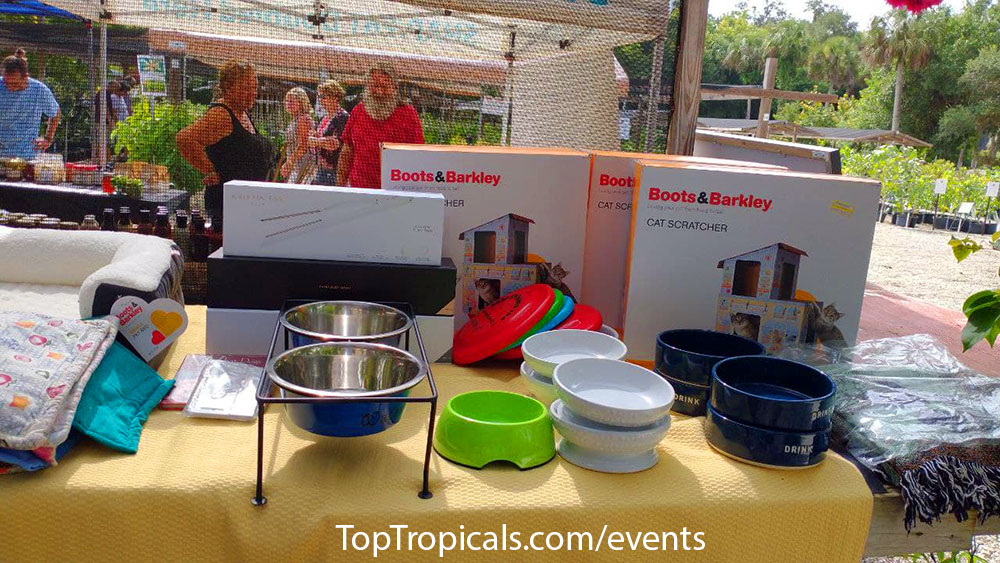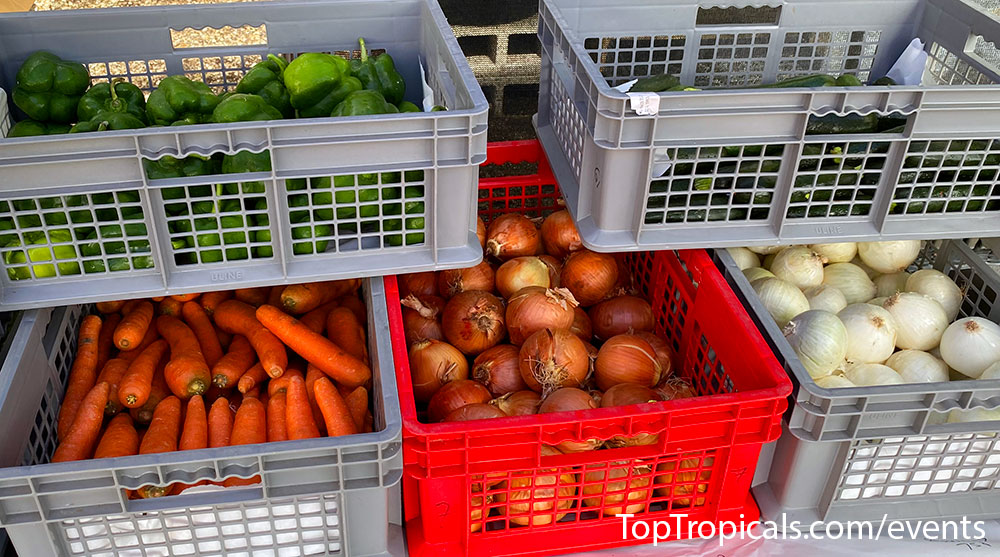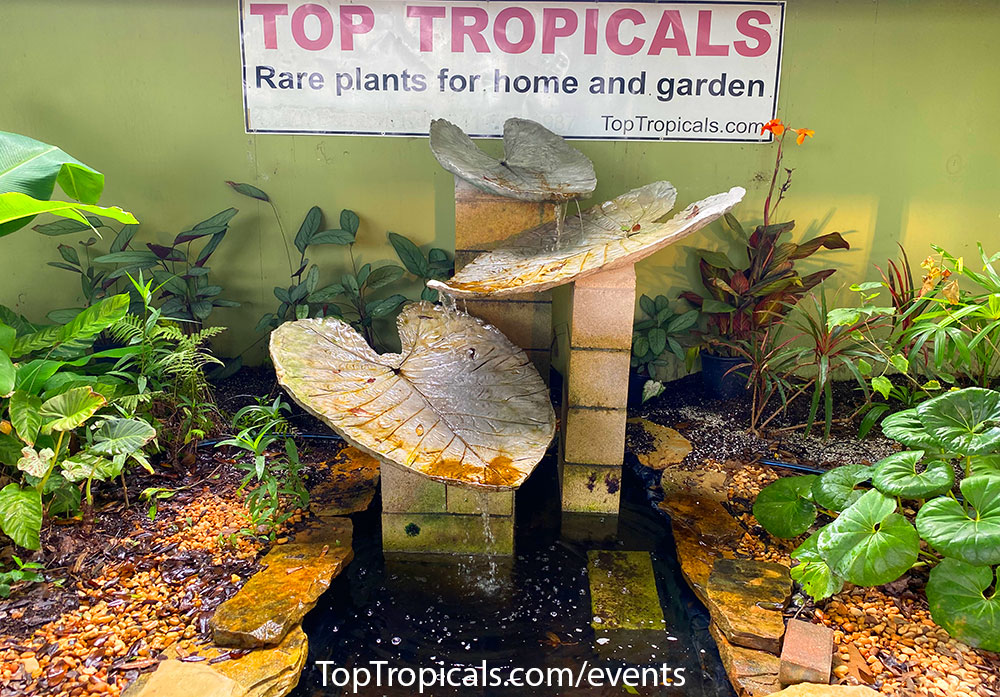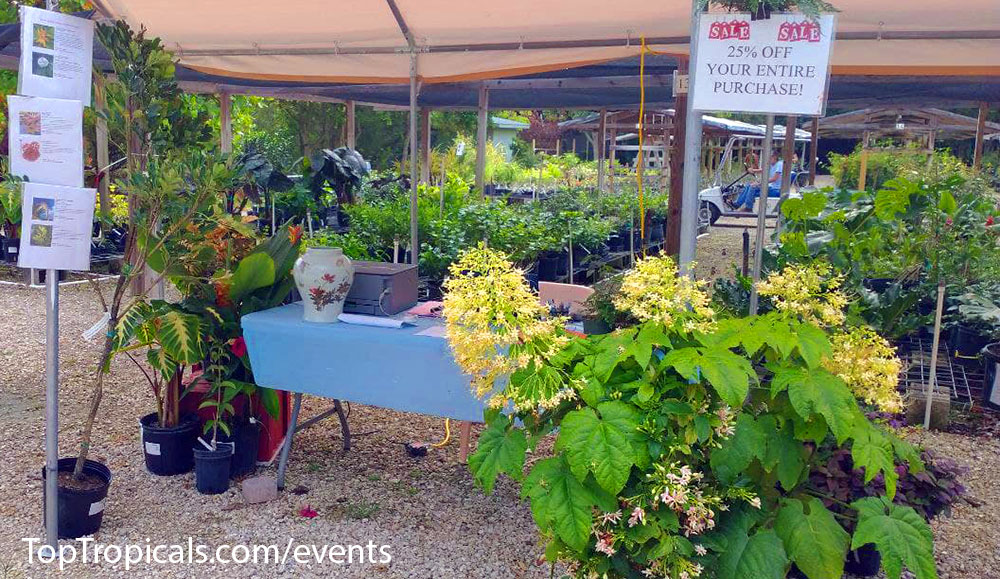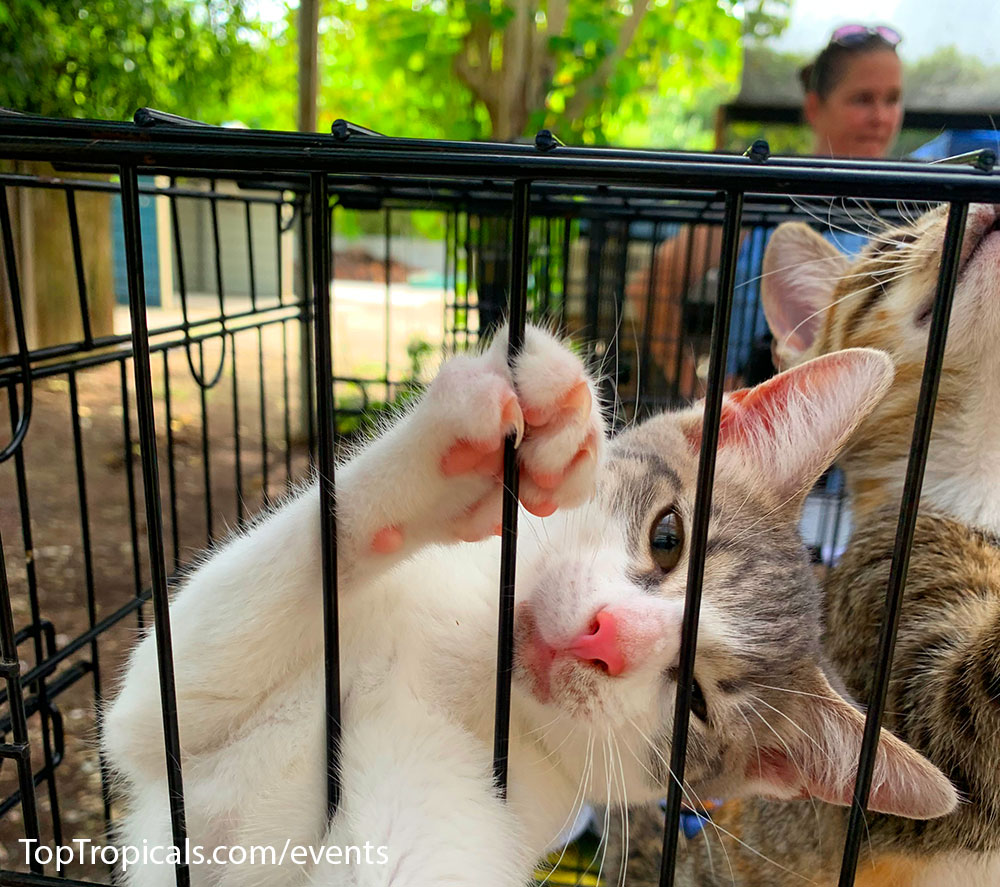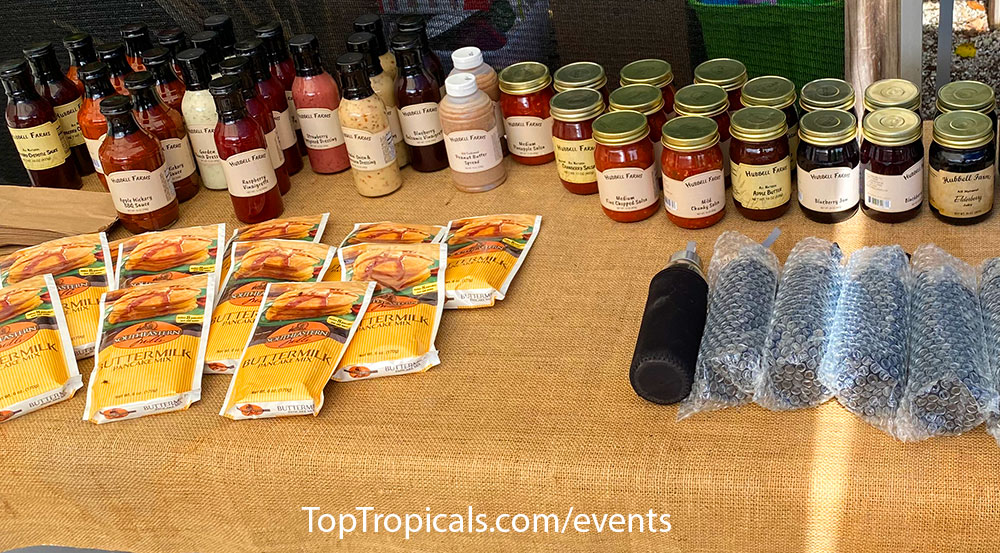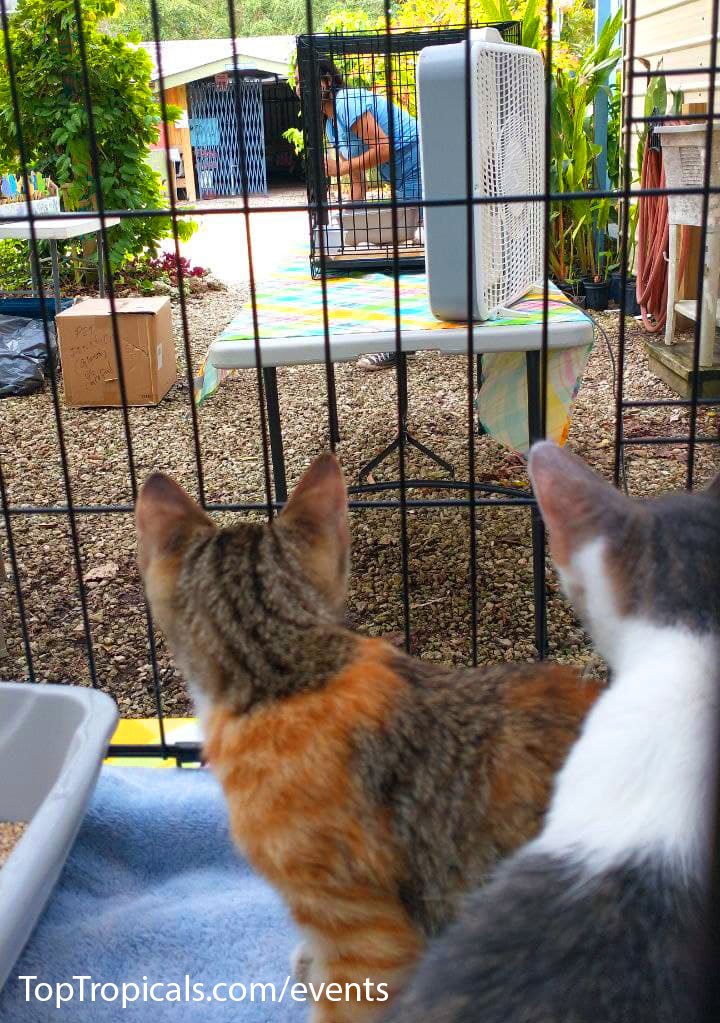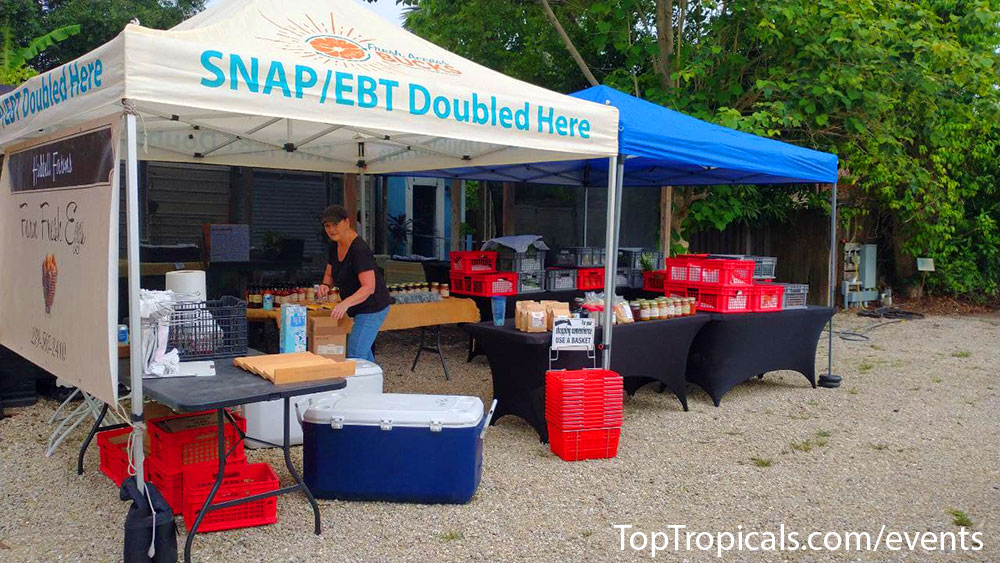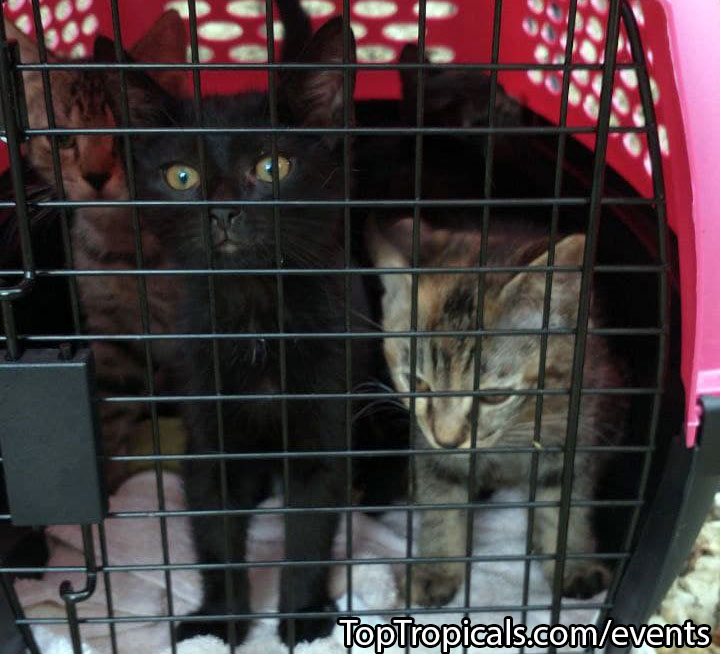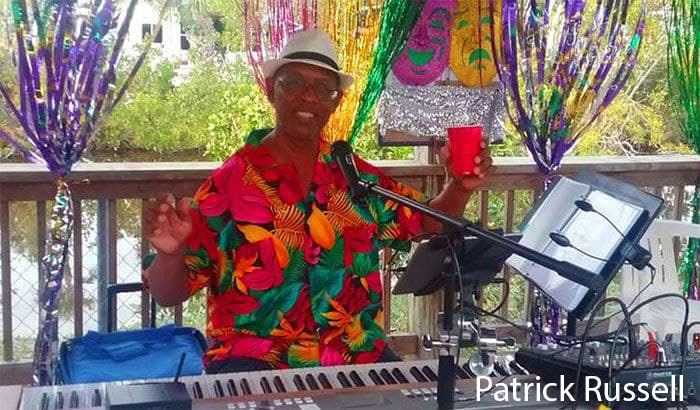 Patrick Russell - drums/keyboard/vocals
Music you know and love and can can sing and dance along to...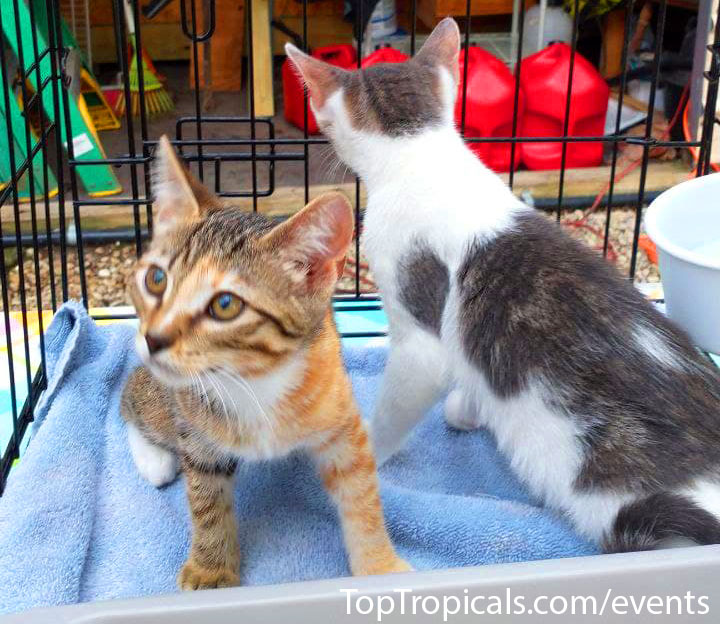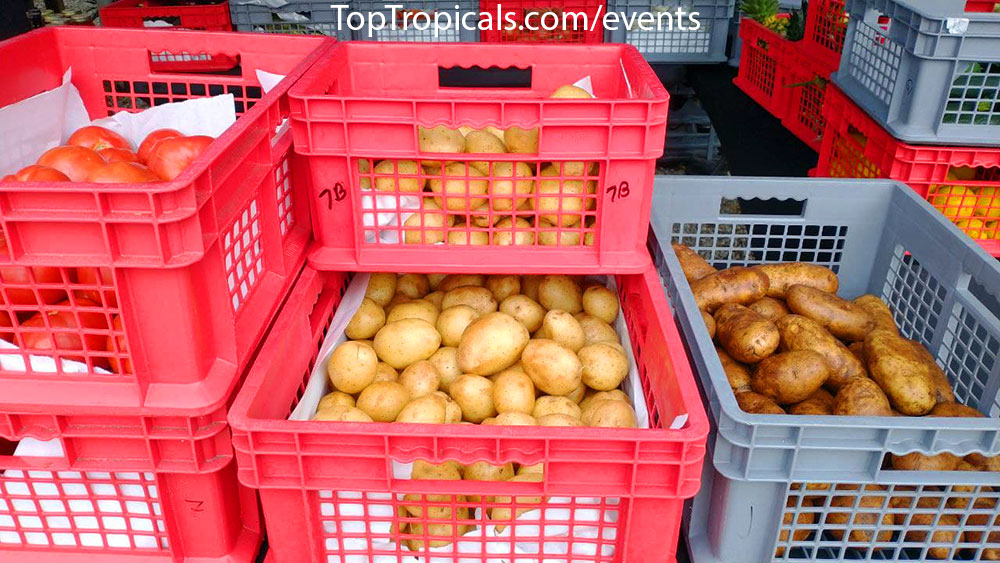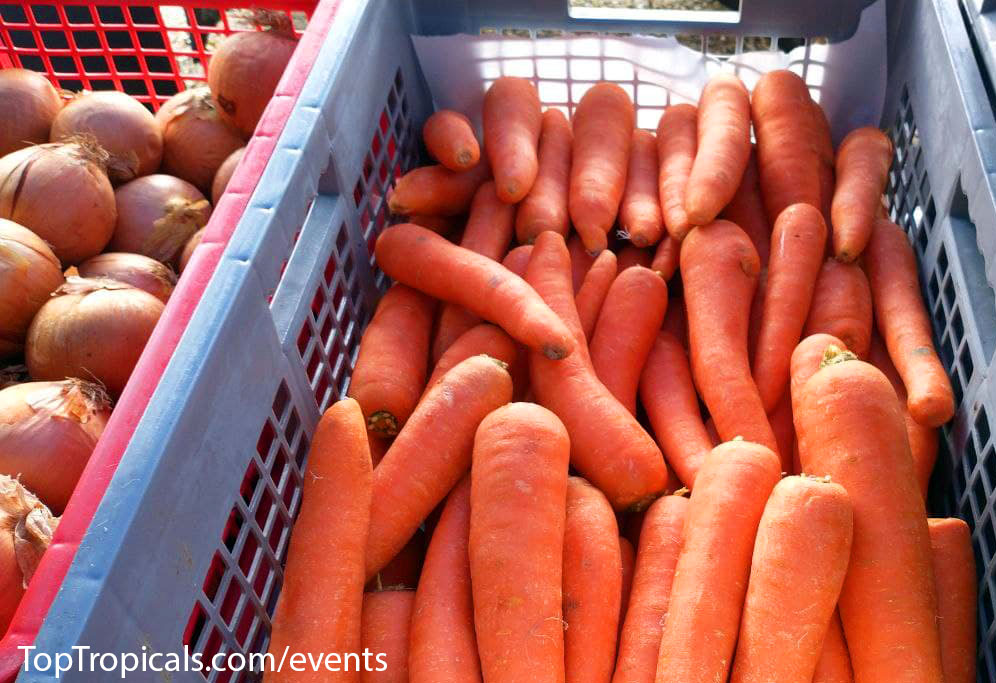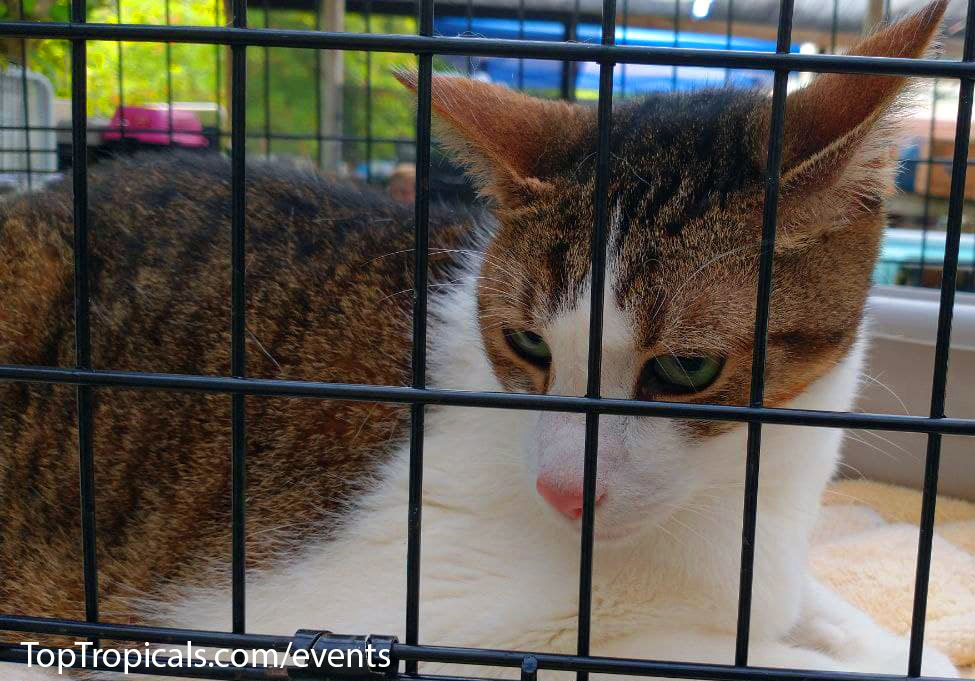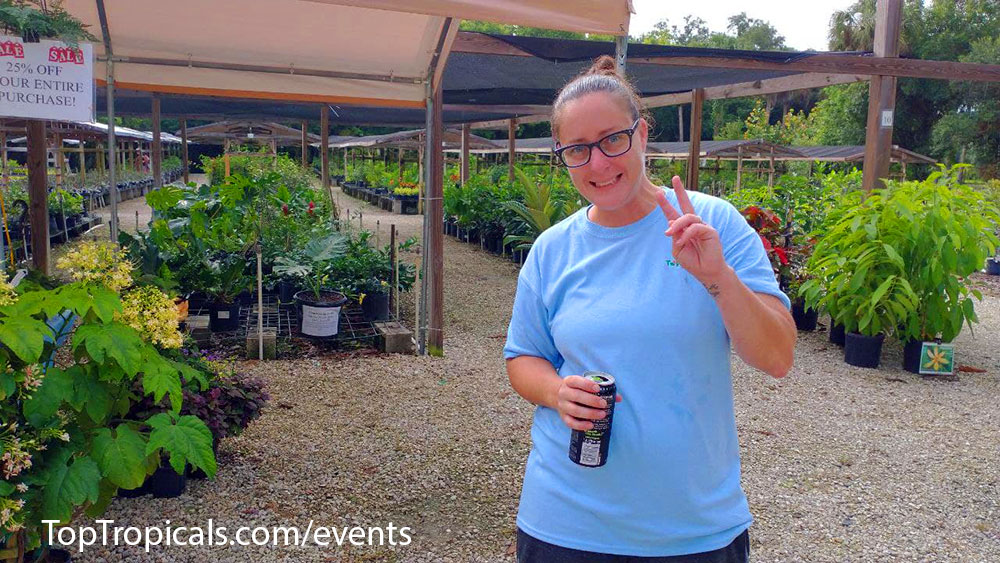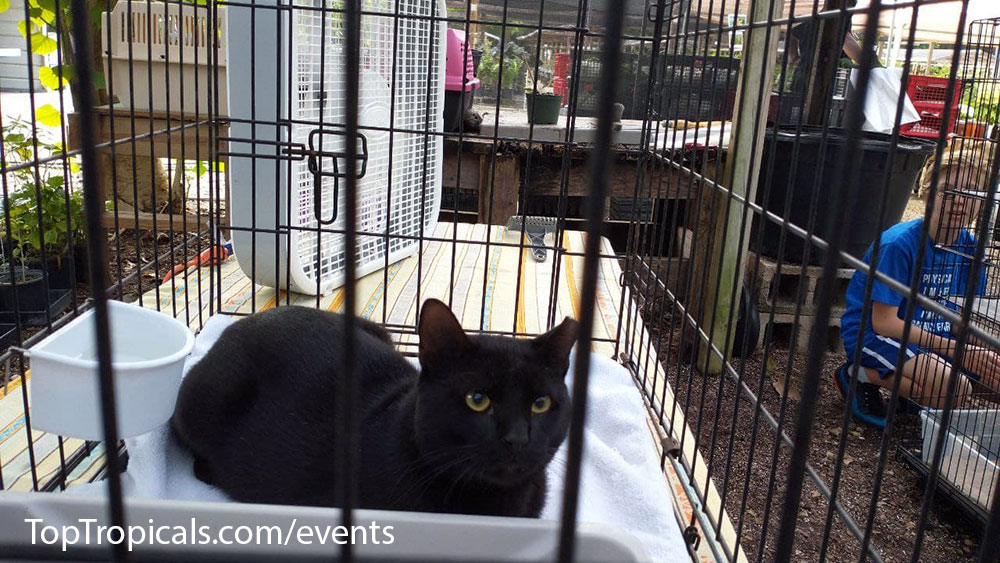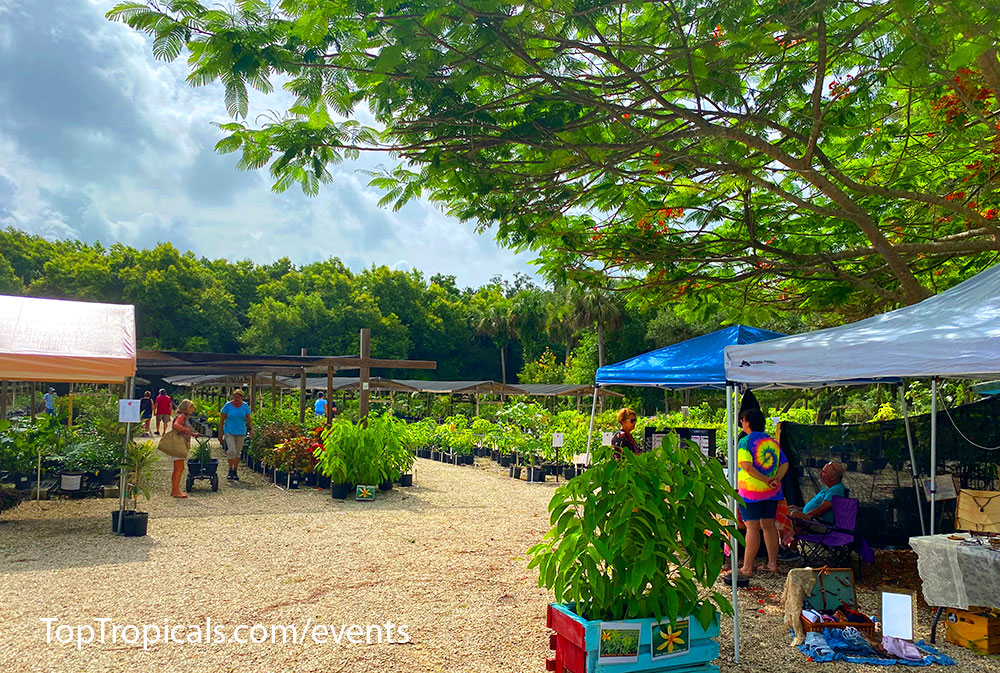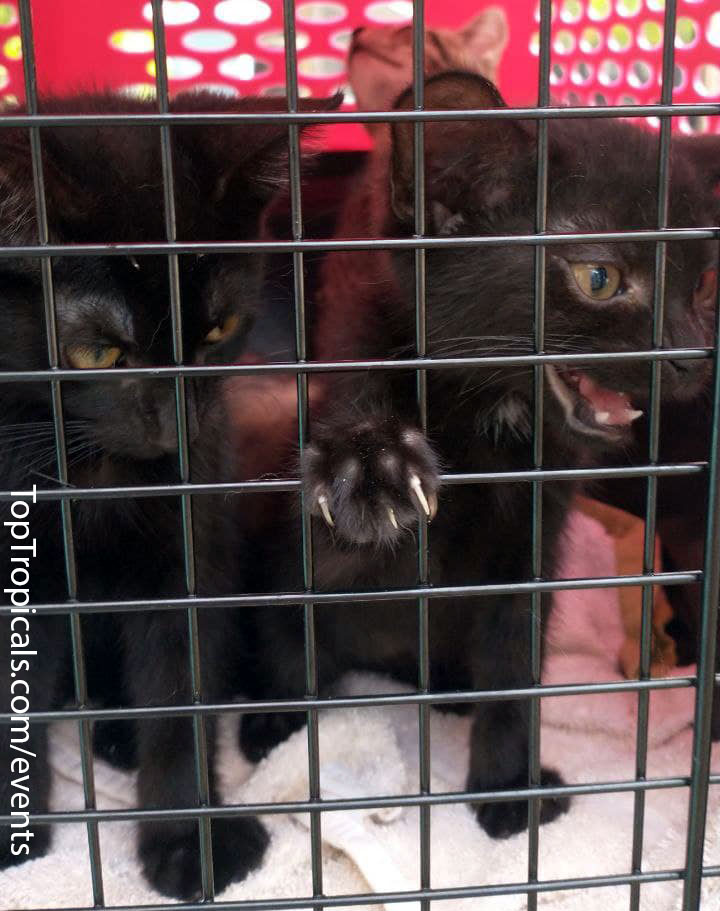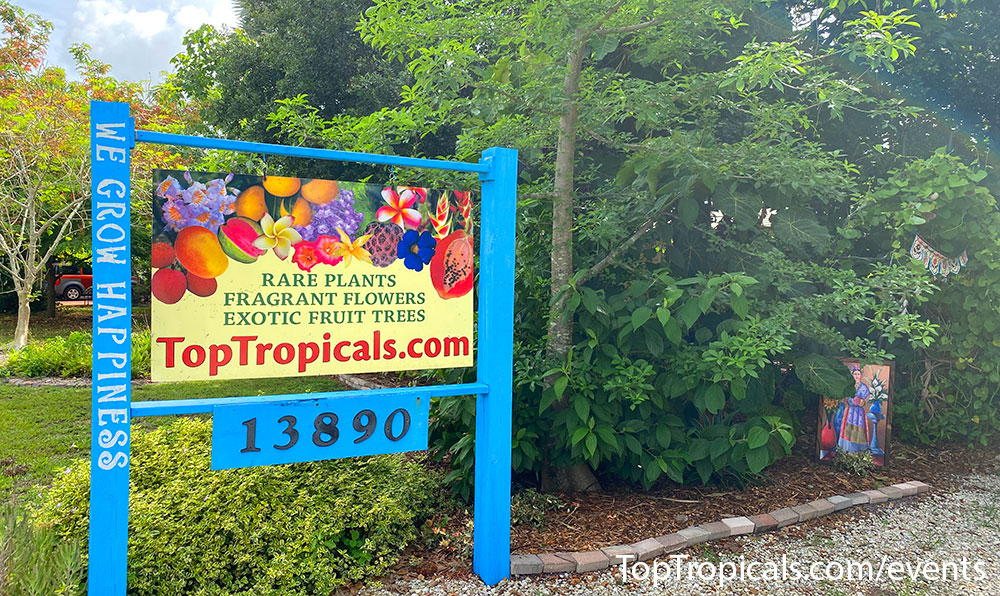 ---
Meet PeopleCats of
Roof for Roofus Rescue:
Top Tropicals is proud to partner with A Roof for Rufus CAT adoptions! Each cat attending this Event has been hand picked and approved by King. Please come to the event, talk to these kitties and find your companion in life. PeopleCats never betray and love you forever.
If someone would like to adopt before the event, please call Joanne at 239-464-1156. If you leave a message she will call right back!
Contact Roof for Roofus Rescue
Oona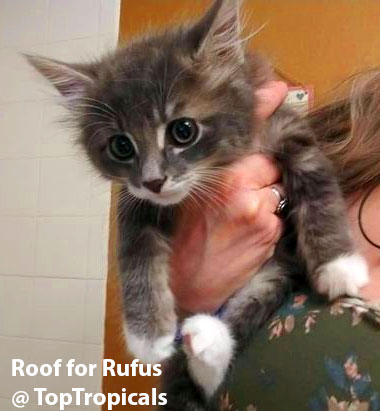 This sweet girl was found by a good Samaritan who discovered that her mother was killed by a bobcat.  She is approximately 9 weeks old. She will be spayed, vetted and microchipped and then ready for adoption… she is going to make someone very happy! Look at those beautiful eyes!
Chapy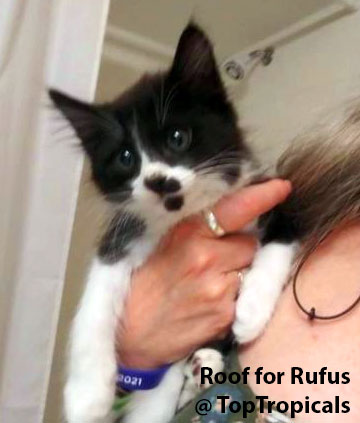 Chapy is Oona's brother. His markings are the best! He too lost his mommy...  He is approximately 9 weeks old and will be neutered, vetted and microchipped and then ready for adoption.  It would be wonderful if they could stay together, after all they are siblings! Two is always better than one when it comes to kitties! Cats are like potato chips - you can't have just one! Not to mention that adopting together makes for happier cats as they have each other to play with. 
Nikki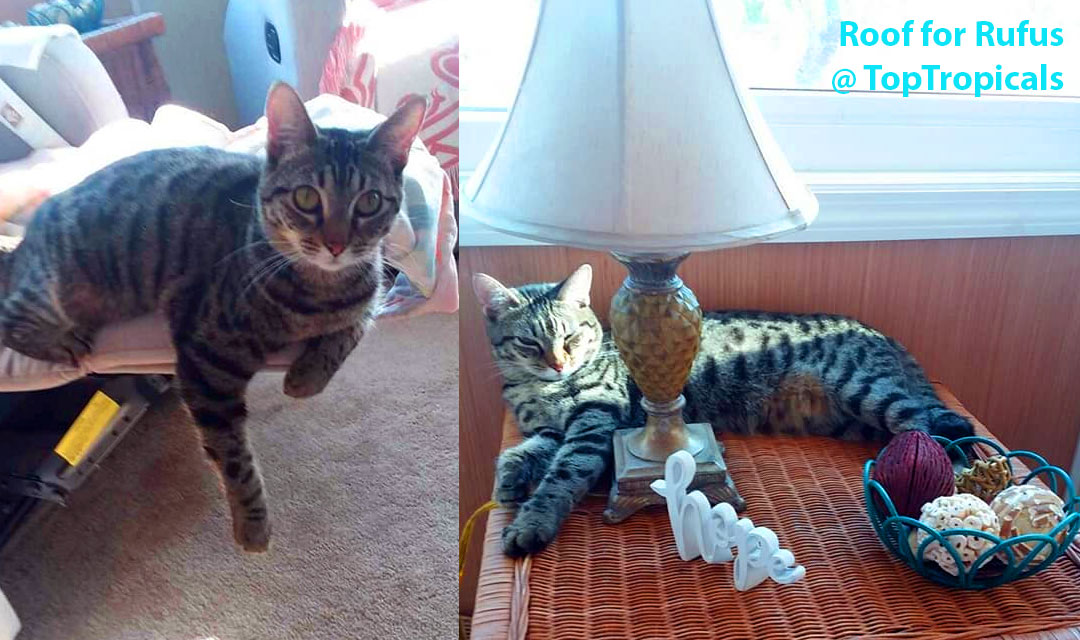 "This Kitty is a character! She's about nine months old and may take a little bit of warming up but she's a big talker. I ask her a question and she answers me! She welcomes me into the house when I've been gone with meows and purrs. Sweet, plays gently. Likes to be around you. Will sit with you on your favorite chair." - Nikki's foster gives her rave reviews, but Nikki would really like her own home!

Scooter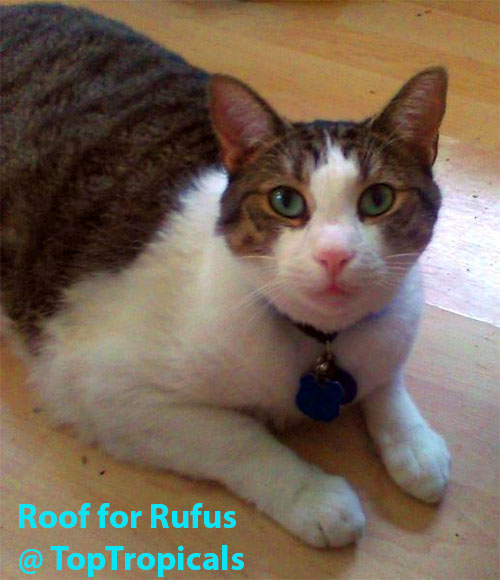 Hi everyone, I'm Scooter, a 10 year old male cat looking for my forever home. My mom lost her home and gave me to R3 to help me find a new one. I am ok with other cats and small dogs, but big dogs are really scary. I haven't been around small children so those could be scary too. I love to sit on your lap and have you pet me when I am in the mood... I am a good kitty and promise to love you, please add me to your family!
Ms. Neena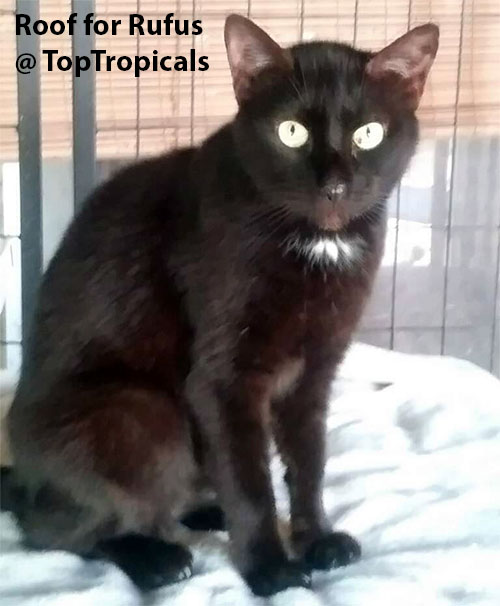 Neena is a six-year-old female who came from a hording situation in Lehigh. She had six babies who have all been adopted, leaving her here alone...
Remember that black cats bring good luck!
Itty Bitty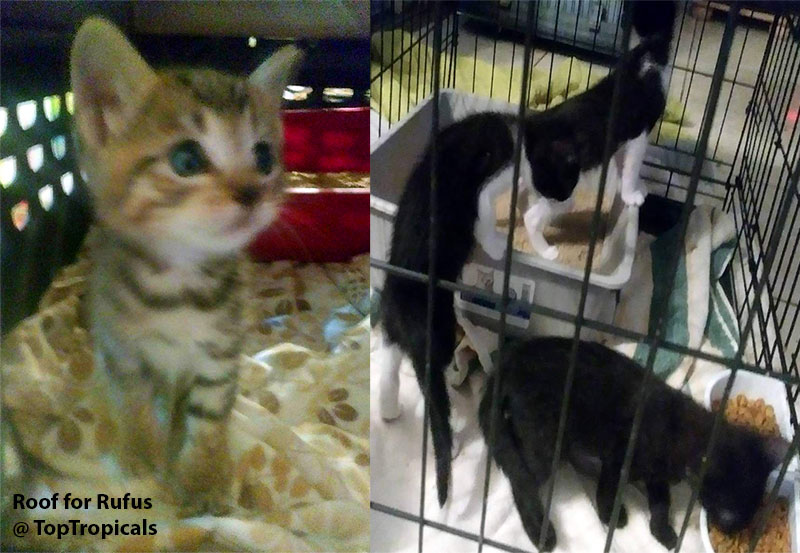 This little lady was found wandering around one of our foster parents back yard… There was no mama in sight so foster mom Debbie brought her in.
A few days after Itty Bitty showed up, her siblings were found hiding under a boat canopy waiting for their sister to come back. There were five kittens in total.
Snickers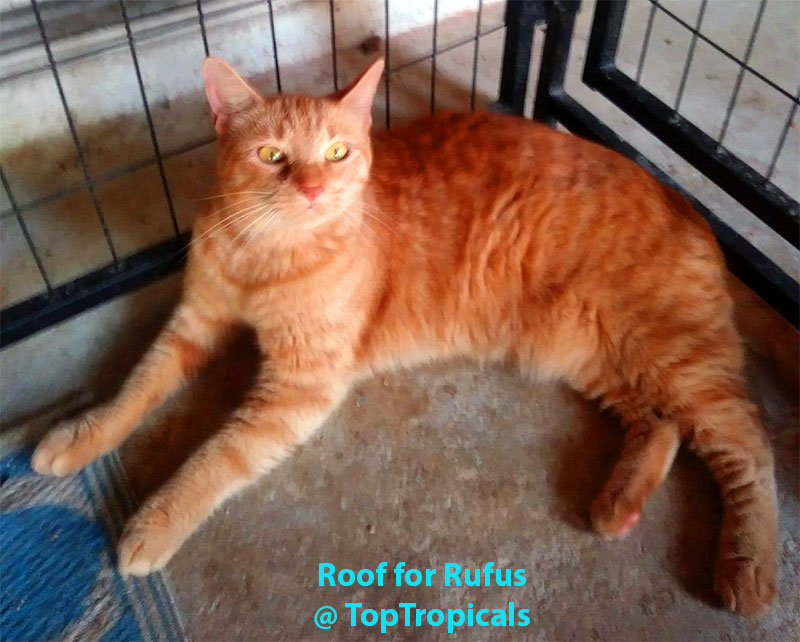 I am a three year old cat in search of a forever home. I don't like other males but can be nice to a mellow female cat! No dogs or small children please. I love attention when I am in the mood ;) I have that typical orange cat personality! I hope my new family is out here searching for me!
About A Roof for Roofus Rescue
Roof for Roofus Rescue is a foster based cat rescue located in Lee County, Florida. Our mission is to rescue suffering or unwanted cats and rehabilitate them to the loving animals they are meant to be...
We are dedicated to rehabilitating every animal we rescue by providing each with respect, compassion and love. We also strive to promote the humane treatment of animals by educating the public on spaying, neutering and how to be responsible caregivers. We are strictly a foster based rescue so the number of animals we can take in is based on the number of foster families that we have available.
We are always in need of volunteers and foster homes. Donations big and small always appreciated.
We are always in need of volunteers and foster homes!