Don't miss out! Subscribe to receive Happy Gardening Tips, new arrivals notifications, and discount codes!
9-9-22. Grandparents Day. Gift Card. Napoleon's Hat. Most spectacular flowering trees.
---
In this issue:
Grandparents Day: Sunday, September 11
Gift Card
Napoleon's Hat: endangered species from the Napoleon's War
Most spectacular flowering trees
Sunday, September 11:
Grandparents Day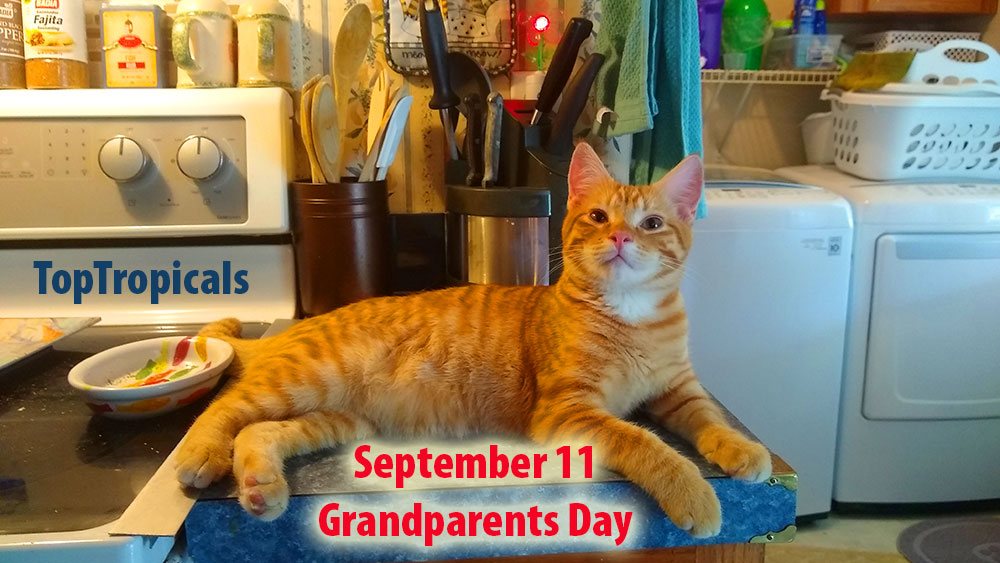 On the first Sunday after Labor Day we celebrate National Grandparents Day. This year the date falls on September 11. Like Mother's day and Father's day we also have a whole day dedicated to our grandparents. Most of our grandparents love gardening. Surprise them with a gift of love - a live plant! Explore our Gift Plants or simply get them something colorful like a Ground Orchid... or even better - a fruit tree or edible plant!
For 15% off your gift order for your Grandma or Grandpa (or for yourself if you are the one!), use discount code:
GRANDPARENTS22
Min order $150. Exp. 9-11-22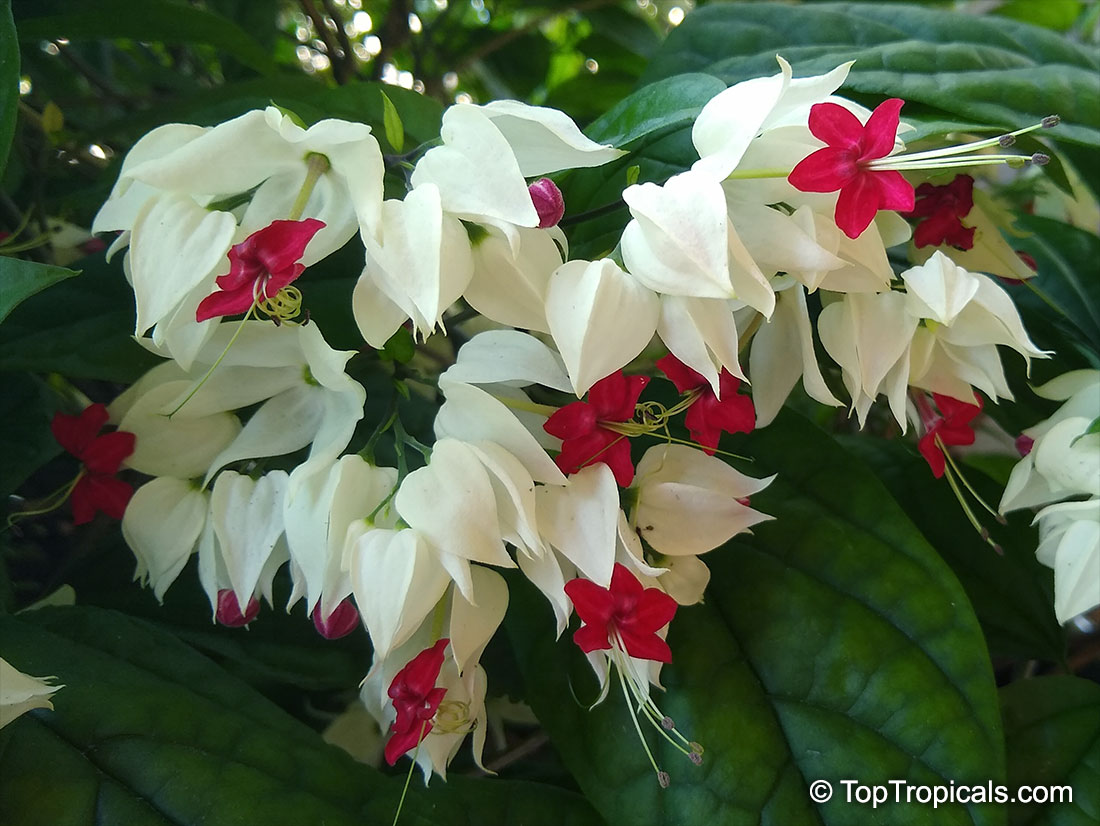 In the photo: Clerodendrum thomsoniae - Bleeding Heart
Gift Card is also a good solution!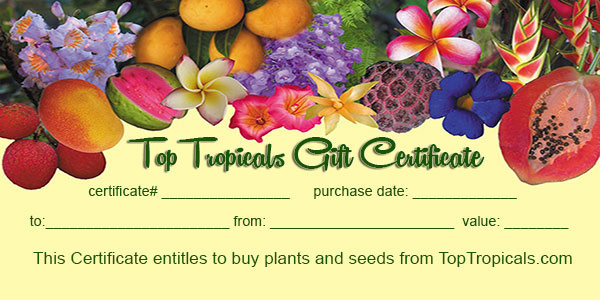 Let them chose the plants they like! Gift certificate has no expiration date!
Napoleana - Napoleon's Hat

Endangered species from the outgone era of the Napoleon's War
by Alex Butova, the Witch of Herbs and Cats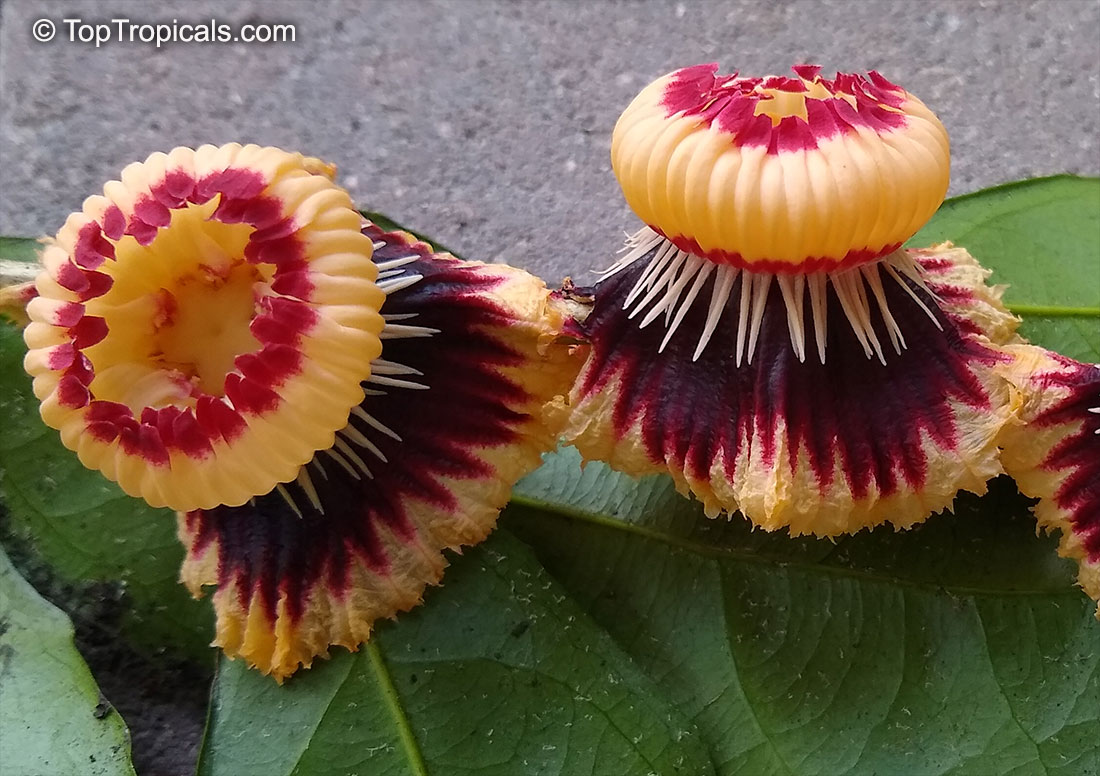 ...Napoleana was described in 1804, the same year its namesake (Napoleone di Buonaparte) crowned himself Emperor of the French. Today the tree is almost extinct. Esteemed for the exquisite, vividly colored, exotic hat-shaped flowers, Napoleana is a must of a rare tropical tree collection. Napoleana seeds constitute a false kola, which has a taste closely resembling that of true kola. The flowers are fragrant and smell like Butterscotch...
CONTINUE READING >>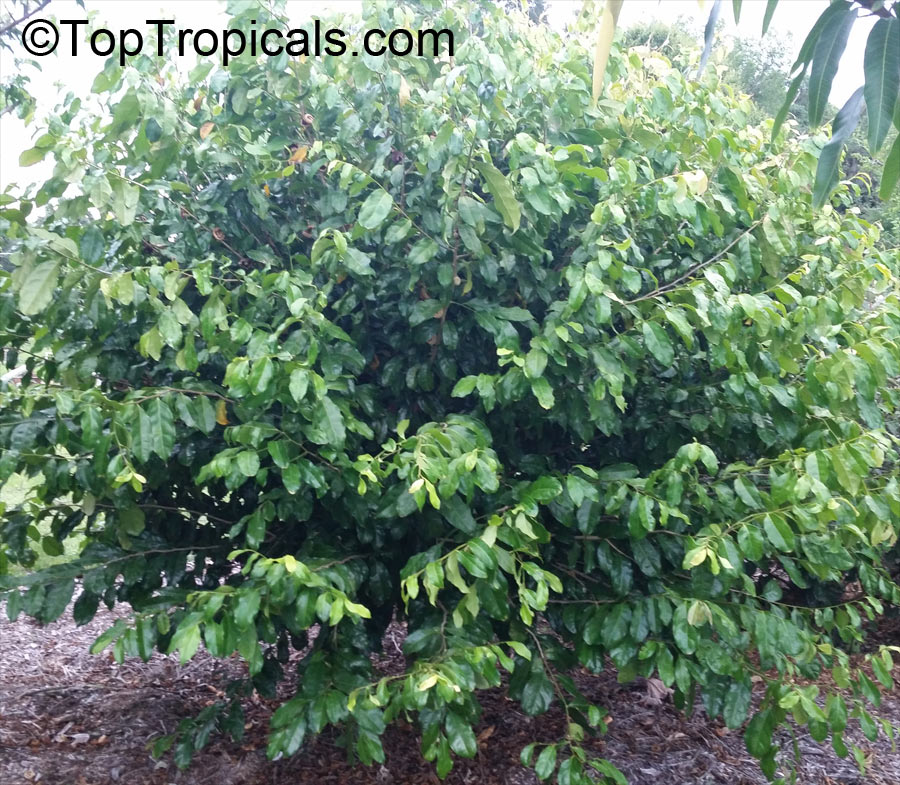 Most spectacular flowering trees