Don't miss out! Subscribe to receive Happy Gardening Tips, new arrivals notifications, and discount codes!
8-11-22. Easy plants to plant today. Boost more growth. New Video: Dwarf Guava Hawaiian Rainbow.
---
In this issue:
Hot August = Fast Growing Plants
Boost even more growth
New Video: Dwarf Guava Hawaiian Rainbow
Easy plants to plant today
More savings with Secret Garden 50% off
Hot August = Fast Growing Plants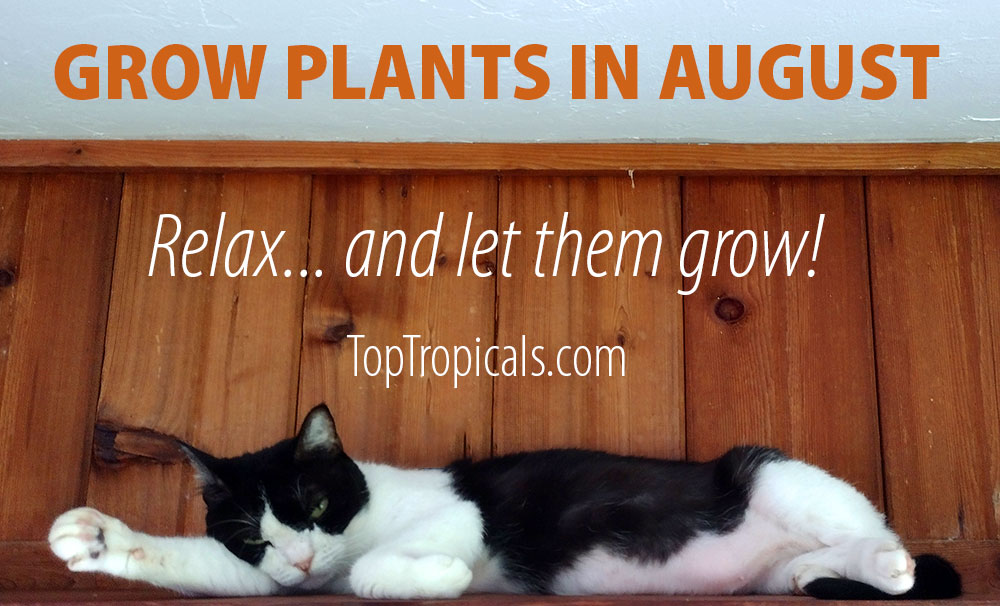 This month is a great chance to get your plants to grow fast for you. Hot summer is the most active growth season for tropical plants. High temperatures encourage fast metabolism. This is the best time to establish flowering trees, large bushes, hedges or fence-covering vines, and of course fruit trees. Don't delay until fall, let them grow and spread their roots as much as possible now!
Use these discount codes on top of our fantastic reduced prices and enjoy your Hot August savings!
AUGUSTHOT10 for 10% off orders over $150
AUGUSTHOT15 for 15% off orders over $250
Exp. 8-31-22
Boost even more growth
with Sunshine Boosters
Another advantage of hot August is this is the best time of the year to fertilize your plants in order to get the most vigorous growth and the best output. Hot temperatures promote high metabolism allowing plants to consume more nutrients. Take the most of this time and add Sunshine Boosters with every watering. You will be surprised with the ginormous results!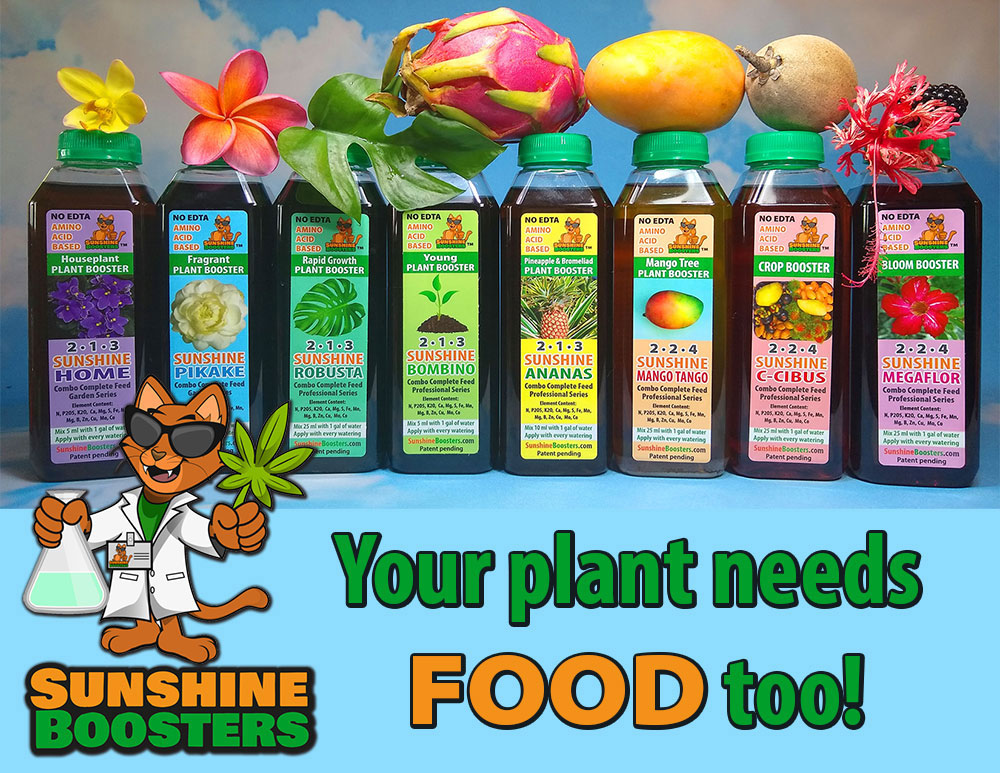 New Video:
Dwarf Guava Hawaiian Rainbow
Psidium guajava "Nana"
Put a little Aloha in your garden... A guava that will bring a taste of the Islands!
This is a very small version of the favorite aromatic Guava - Nana. It grows only up to 5-6 ft tall with a short trunk and a branching, bushy habit. It is perfect for those who have limited space. It can be grown in a pot and fruits heavily. Provided with warm conditions, the tree can bear fruit almost year around. The fruit is round, about 2", pretty good size for a dwarf tree. The flesh is sweet, aromatic, and varies from white to yellow to pink.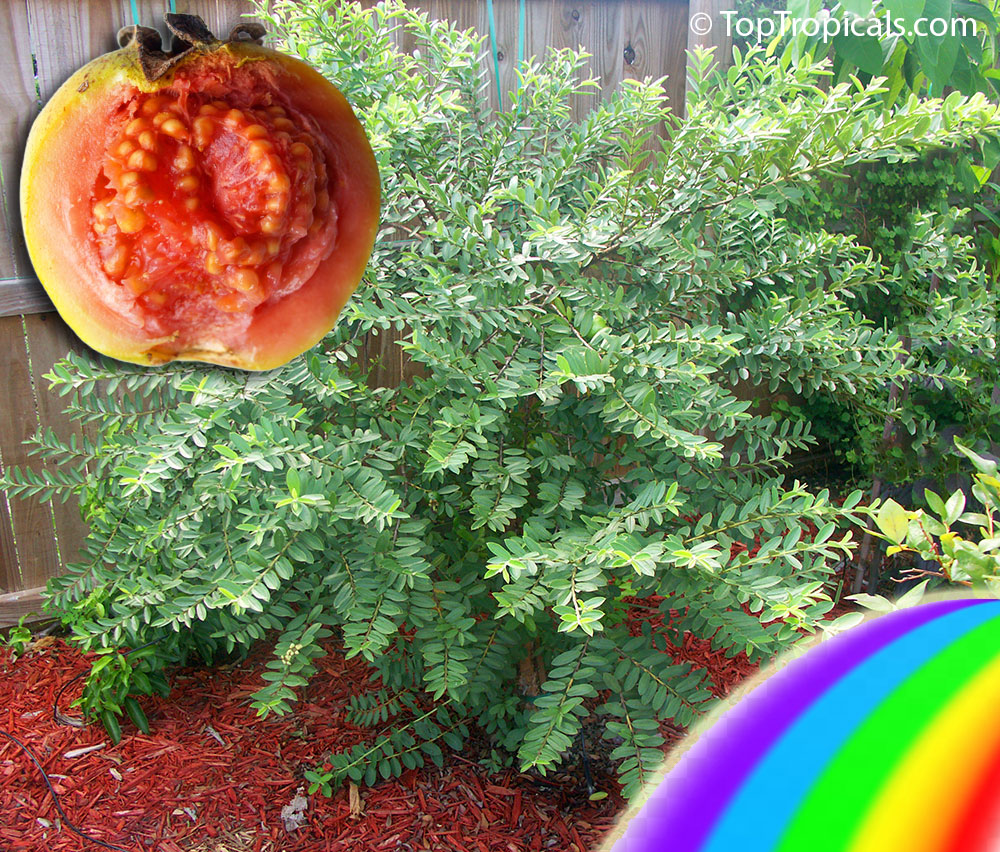 Subscribe to our Channel:
Stay updated with TopTropicals Videos by subscribing to our channel at YouTube.com/TopTropicals and get our latest video news of what is fruiting and blooming!