Don't miss out! Subscribe to receive Happy Gardening Tips, new arrivals notifications, and discount codes!
6-13-22. Father's Day Sale. New Video. Eugenias. Secret Garden and half-price specials.
---
Father's Day Sale
Eugenias - fast-fruiting tropical cherries
New Video: Lolita Cherry
Secret Garden
Half-price specials
---
Father's Day Sale!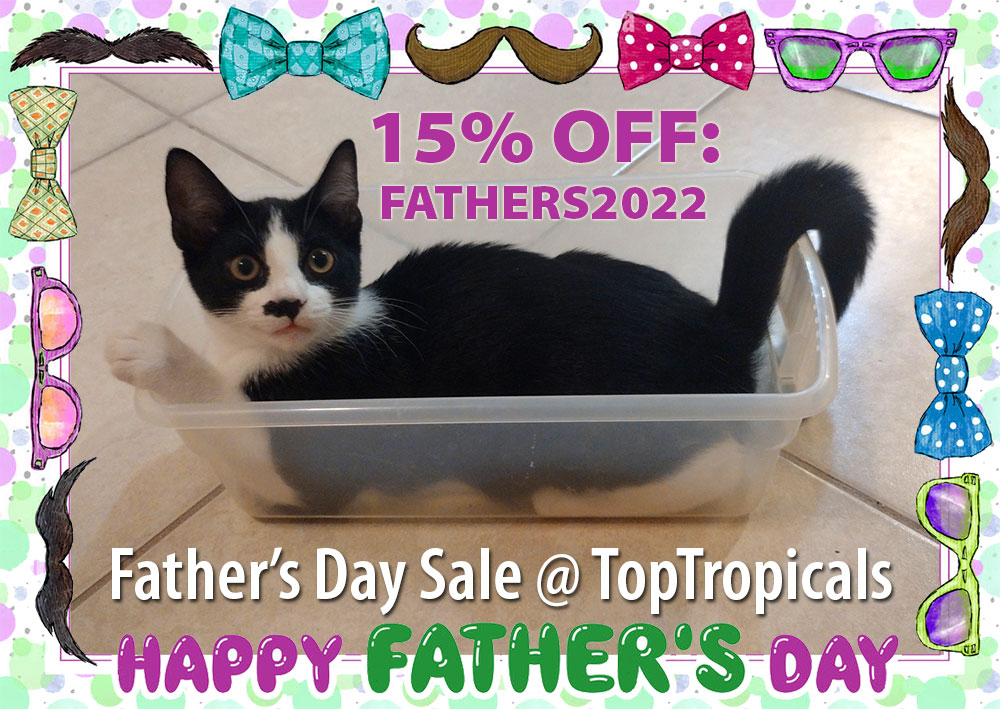 Live plants are the best presents!
For 15% off your entire order, use code:
FATHERS2022
Min order $100. Exp. 6-19-22
Check out our Secret Garden Selection with 50% OFF and use Father's day discount on top of that!
Fast-fruiting tropical cherries:
Eugenias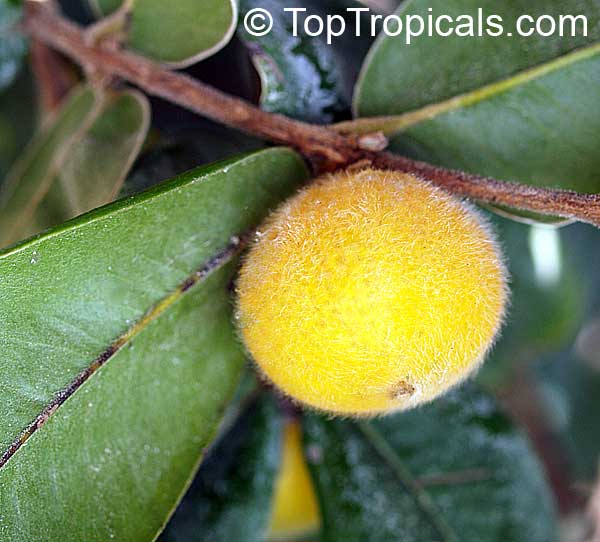 Photo above: Eugenia cabelluda (Plinia glomerata) - Yellow Jaboticaba.
A Gift Card is always an option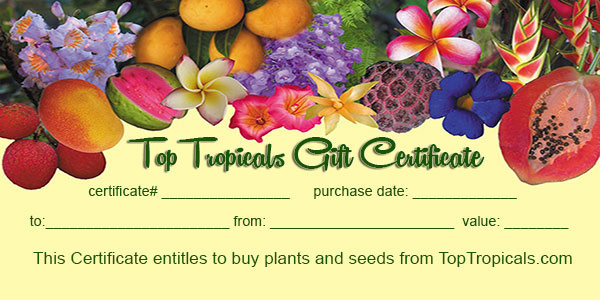 Let Dad choose the plants he likes! Gift certificate has no expiration date!
NEW VIDEO:
Black Surinam Cherry Lolita
...Black Surinam Cherry - tropical cherry variety Lolita, very hard-to-find. The fruit starts as red and turns black as it ripens. It has an exceptional flavor. The fruit is very sweet, without aftertaste, large 1-1.2 inch, very juicy. Reliable producer. The tree is upright, freely branching. Seedlings come true to seed. These cherry trees are relatively cold hardy and can take light frost. Once established, the plant can withstand upper 20's without damage....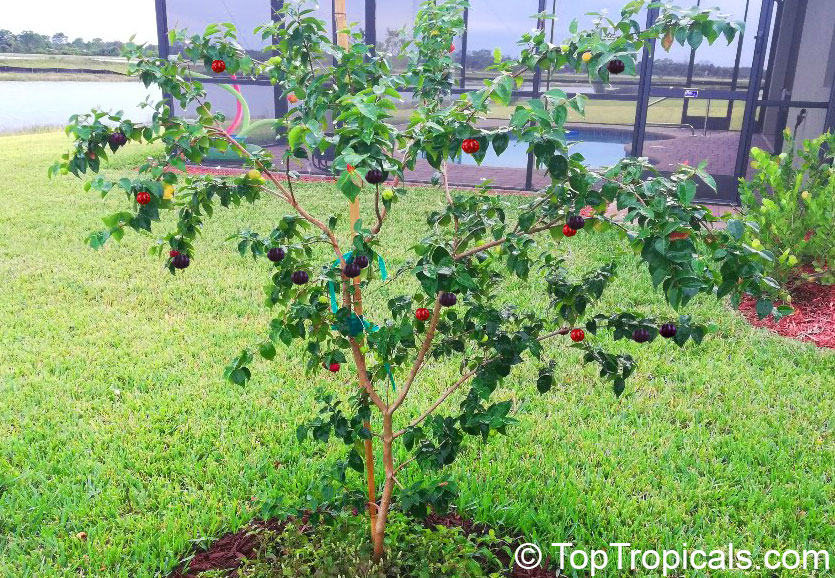 Subscribe to our Channel:
Stay updated with TopTropicals Videos by subscribing to our channel at YouTube.com/TopTropicals and get our latest video news of what is fruiting and blooming!
---
Revised video:
Garden in Trenches
We apologize for the broken link in our last newsletter and repeat Garden in Trenches per our subscribers request:
Here is the direct link to YouTube Video from the front line. Ukrainian soldiers continue growing vegetables and herbs at the front line, right in the trenches...
Secret Garden - 50% OFF
The point of your Garden

"...A garden always has a point..."
- Elizabeth Hoyt, The Raven Prince -
Let our Secret Garden selections help you make the point of your Garden!
Each week we add a variety of plants to our Secret Garden with special savings of
50% off and more!
Check back often to find new the Secret Garden selection! Find new specials of the month from our Newsletters.
And for local customers, come visit our Garden Center for an even larger Secret Garden selection. Ask our sales reps about full list of Secret Garden plants available for local pick up!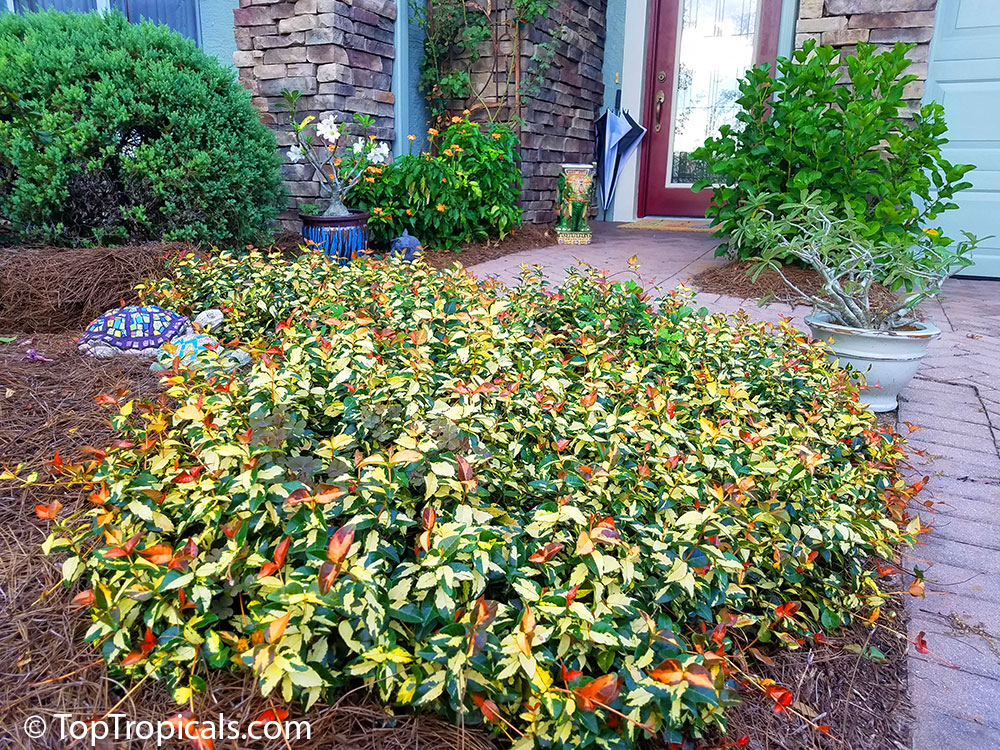 Photo above: Trachelospermum asiaticum Ogon Nishiki Gold Brocade (tri-color), very undemanding plant, can be used as an eye catching groundcover.
Secret Garden Specials 50% off
Quick sale: while supply lasts