Date: 2 Apr 2022, Entry id: 1648889762-2
Cat of the month:
Frosya Yavorsky from Ukraine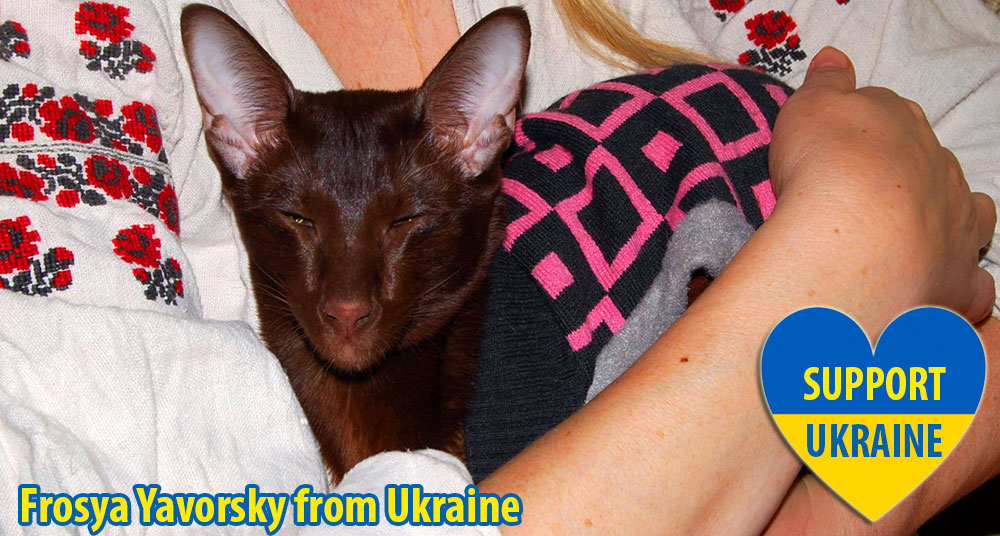 Meet Frosya Yavorsky - an anti-war and anti-stress Cat of Alex and Lena Yavorsky. They live in Lviv, Ukraine and contribute their plant photos to Top Tropicals Catalog. Recently they sent us the beautiful Sunflower field photo that everyone can enjoy now at Top Tropicals home page. Frosya's main job today is psychological support of her parents during this cruel times. Top Tropicals recently sent to this family some proceeds of Kristi's Sunflowers sold at Sunday Event Sale. Frosya, please stay healthy and keep your parents calm and strong. You guys are in our thoughts, prayers, and hearts.
Our thoughts and prayers are with Ukraine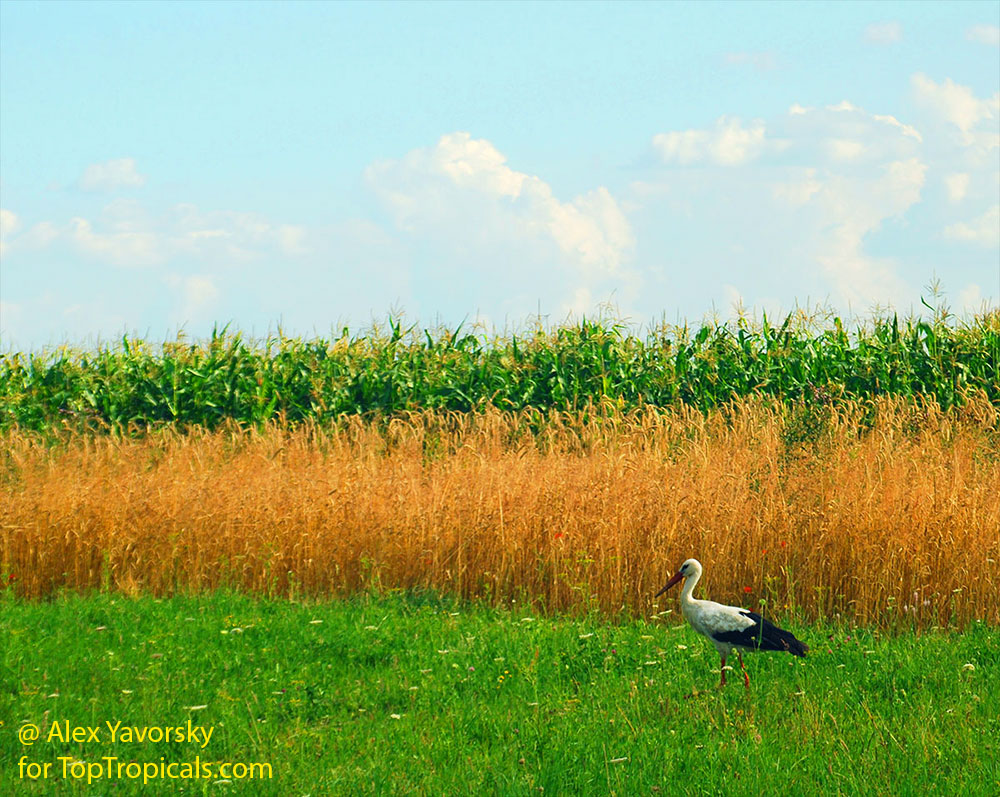 Ukraine direct support:
To support Ukraine, please make your purchase of so-much-needed plant food today: Sunshine Boosters, developed by our Ukrainian Team.
All profits from Sunshine Boosters sales go to Ukraine.
Your help is needed TODAY.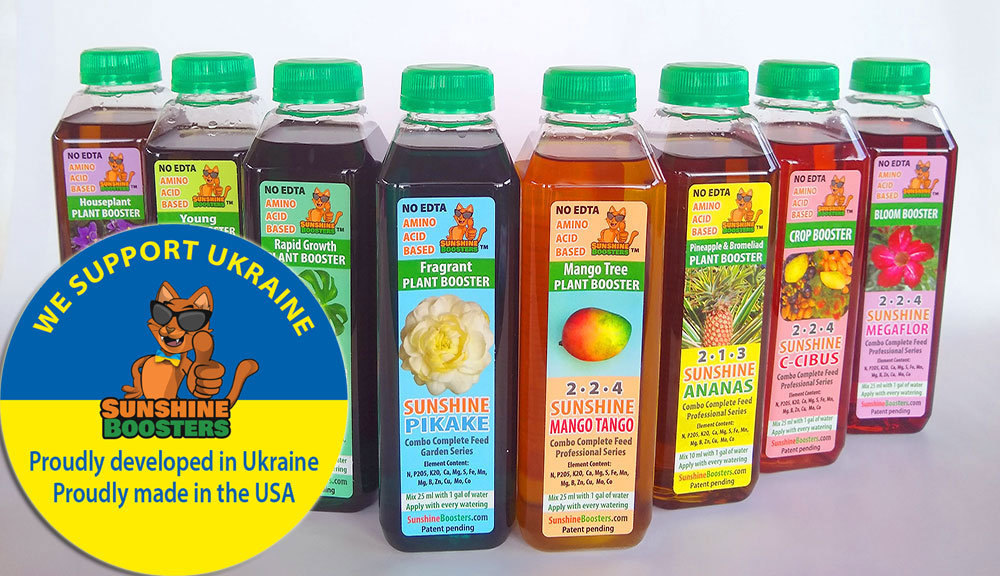 Photo above: Fedor Shabliy with his family - Oksana and Vova - are about to start planting vegetables in their backyard. Fresh start once the freeze is over... Fedor, the author of the Sunshine Boosters formulas, looks into the future with optimism. Staying strong!