Date: 20 Feb 2022, Entry id: 1645334162-1
Grains of Paradise and Pink Cone Ginger: Just add Spice and Color!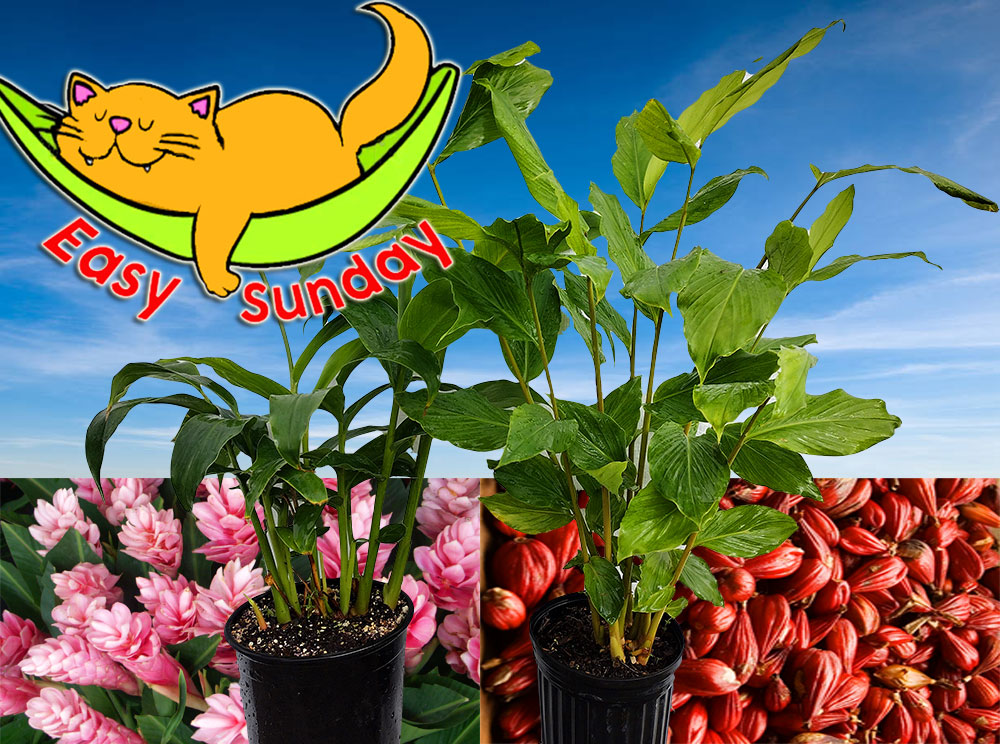 Saving on your favorite plants is Easy.
Easy like Sunday Morning...
---
It's time for our favorite day and another Easy stroll through Top Tropicals Garden with savings of
up to 50% and MORE!
This week let's add a little Spice and Color to your garden collection! Start with Grains of Paradise, to spice up your meal and naturally improve your health. Then add lots of vibrant color with the Hawaiian Pink Cone Ginger, one of the most desirable symbols of the Tropics.
Grains of Paradise or African Cardamom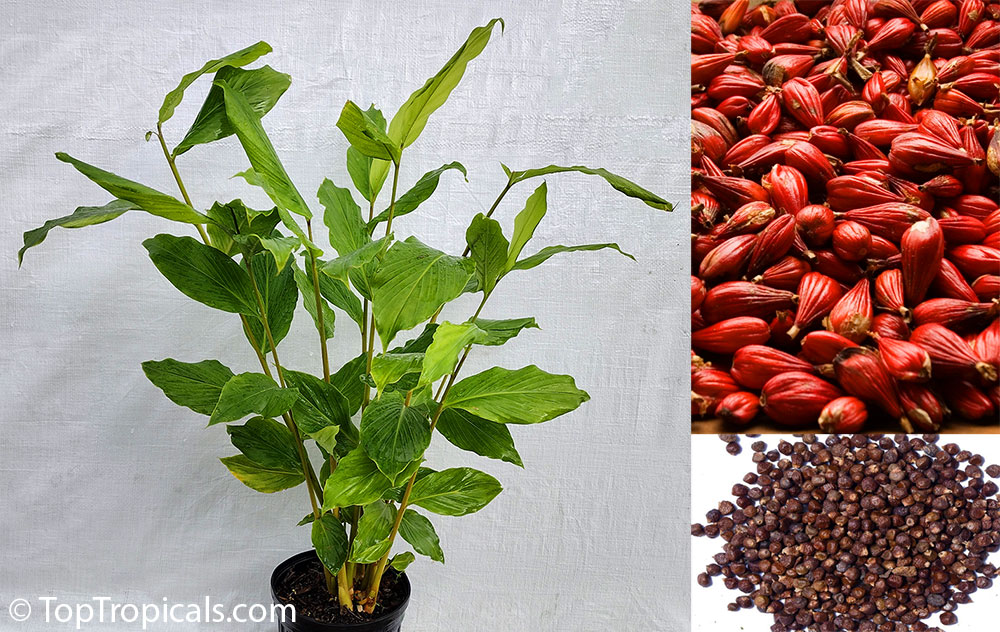 Aframomum melegueta - Grains of Paradise, African Cardamom. Seeds of this rare Ginger are similar in flavor to cardamom and used as a pungent spice. This Ginger has many bioactives, great for digestive and intestinal health. The plant has many other medicinal values: anti-diabetic and anti-obese mechanisms, aphrodisiac and testosterone boosting properties. Aframomum melegueta may be promising for a spice to add to a diet in hopes of body recomposition. Studies show this spice increases sexual behavior.
The plants are large and developed, in 2 gal pots, regularly $42.95,
on Easy Sunday sale for only $21.48!

Pink Cone Ginger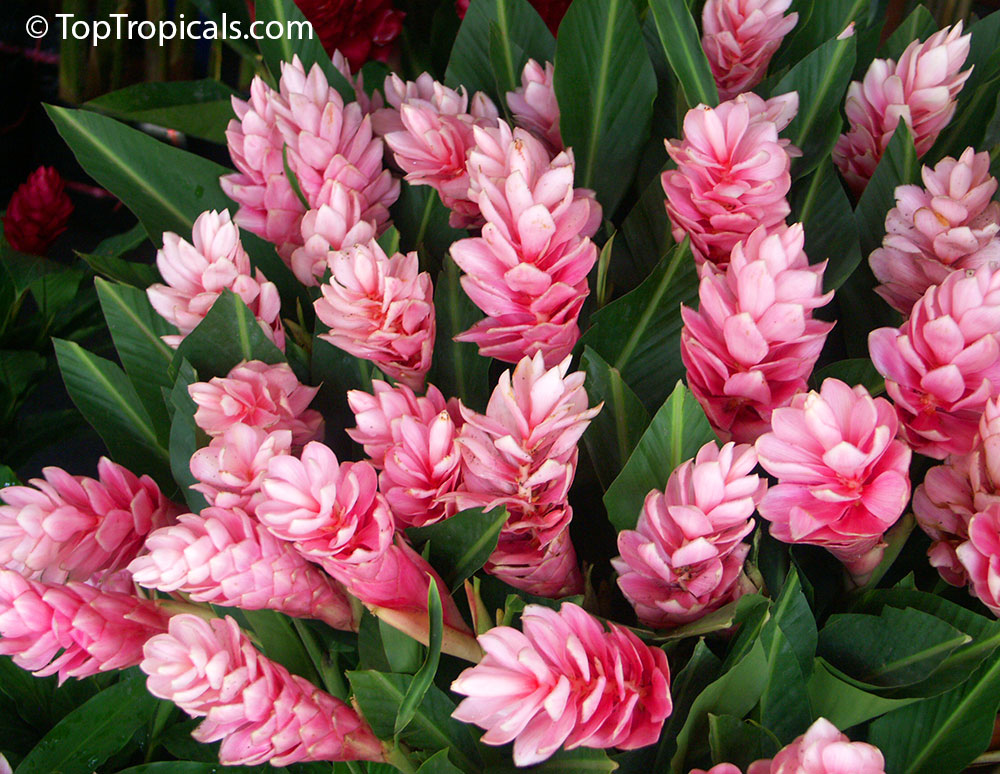 One of the most desirable symbols of Tropics, Alpinia purpurata, also called Ostrich Plume or Pink Cone Ginger, is native Malaysian plant with showy flowers on long brightly colored pink bracts. Grows in Hawaii and Central America including Belize. It can be grown as a houseplant; its cut flowers last very long and are perfect for arrangements.
The plants are well-developed, in 2 gal pots, regularly $37.95,
on Easy Sunday sale for only $18.98 !

Combine the two for maximum affection and save even more!
Only $34.95 for both, savings $46 on both!
Picture of the actual plants for sale: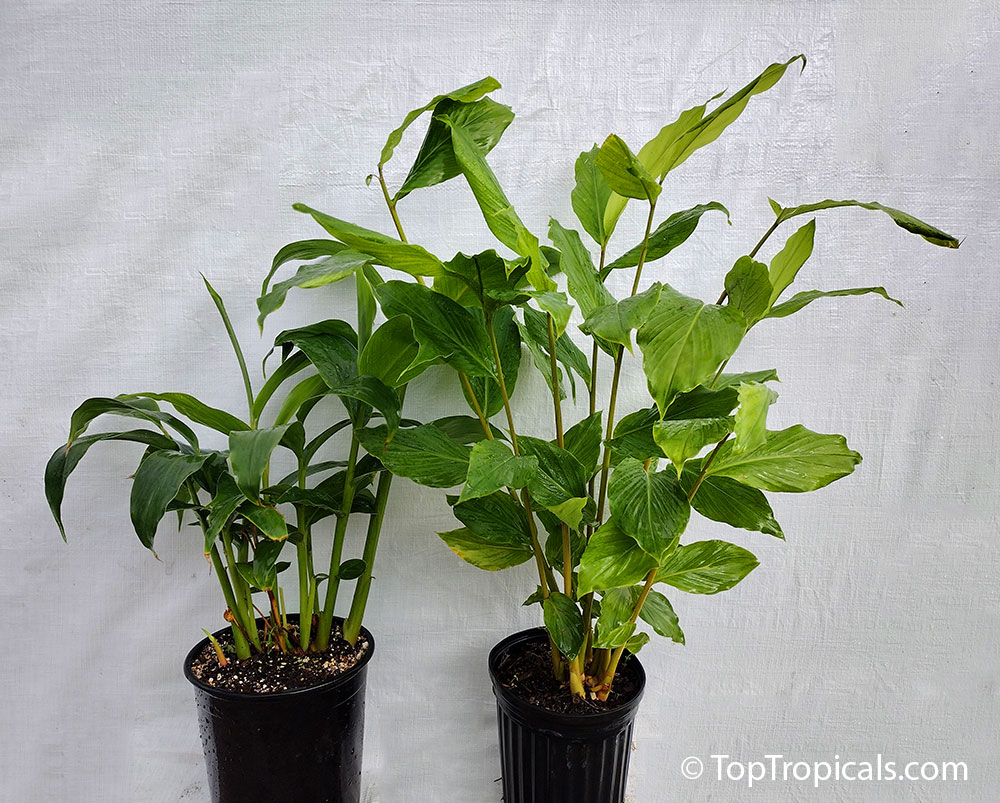 2 plants total price: Reg. $80.95 - Easy Sunday Deal: $34.95
Remember, this Easy Sunday Deal is one day extended and expires on Tuesday 2-22-22!