For the Love of the Garden: Sweetheart and Chocolate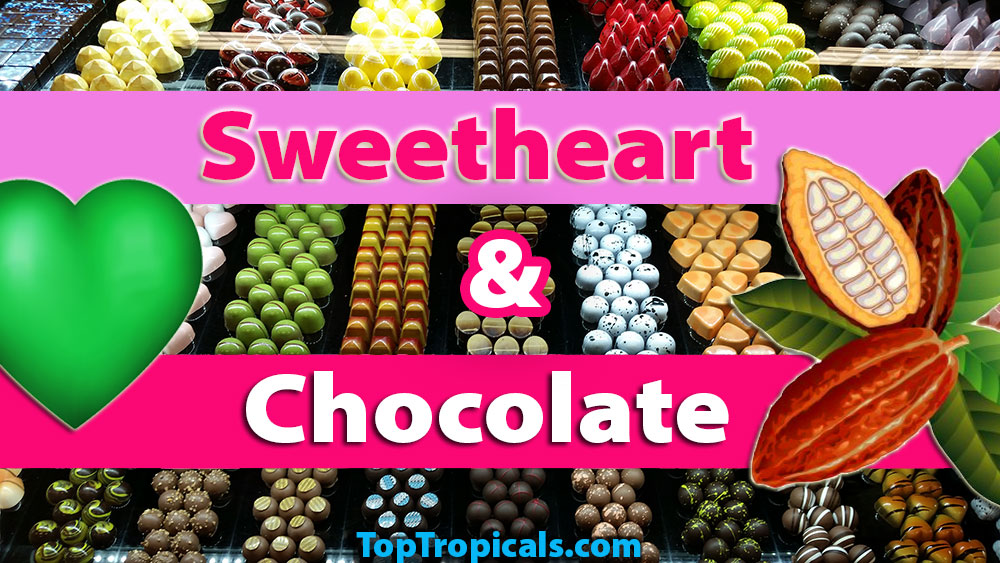 Happy Valentine's Day!
Saving on your favorite plants is Easy.
Easy like Sunday Morning...
---
It's time for our favorite day and another Easy stroll through Top Tropicals Garden with savings of
up to 50% and MORE!
This week we combine our Easy Sunday with Valentine's Day, a day to express your affection and a time to give your attention to those who you Love.
While you're giving Love and Attention, don't forget that special place that is always there for you, beautiful to look at, satisfying to work with, and a peaceful place to enjoy, Your Garden.
Gardens need your love as well, and we have a wonderful way for you to add to that special Garden:
Sweetheart and Chocolate
Chocolate tree
- Theobroma cacao -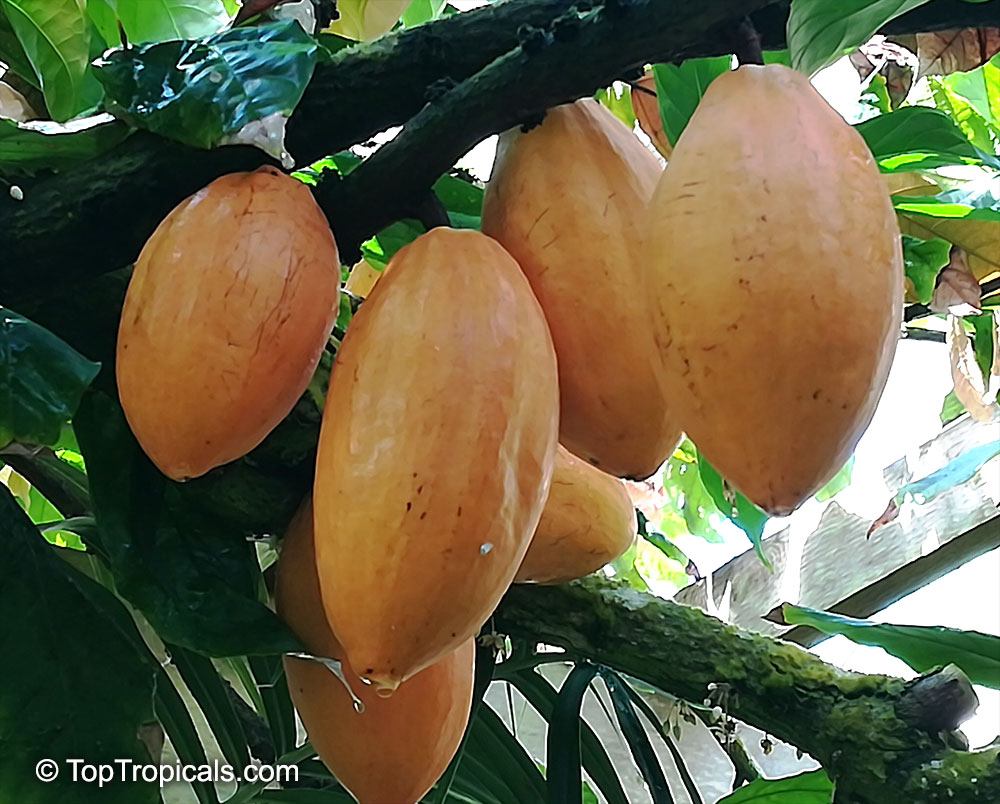 Theobroma cacao - Chocolate tree, Cacao - with a flesh that is eaten as a dessert and seeds that are the raw material of chocolate! This exotic rare tree loves filtered light and warm environment, it can be grown as a houseplant or in a greenhouse.
The plant is large and developed, in 2 gal pot, regularly $82.95,
on Easy Sunday sale for only $41.47!

Valentine Hoya Sweetheart
- Hoya kerrii -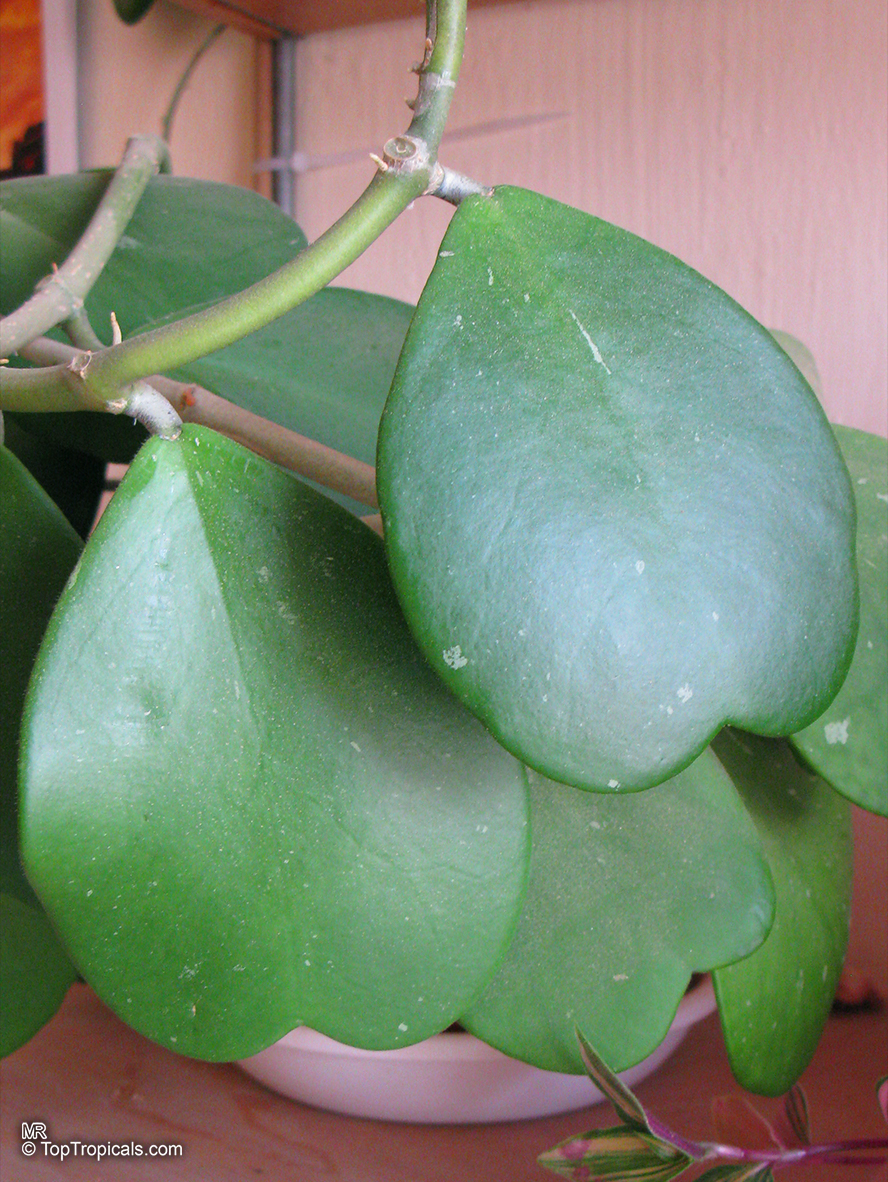 Sweetheart Hoya, Valentine Hoya, Heart leaf - Hoya kerrii, with its unusual and quirky heart shaped leaves, makes an ideal houseplant. A perfect novelty gift for any plant enthusiast. The plant is super easy to look after, with only minimal care, can tolerate one good watering a month - it's that hardy!
The plants are well-developed, in 4-6 gal pots, with several leaves, regularly $37.95,
on Easy Sunday sale for only $18.98!

Combine the two for maximum affection and save even more!
Only $52.95 for both, a savings of over $67 on both!
Picture of the actual plants for sale: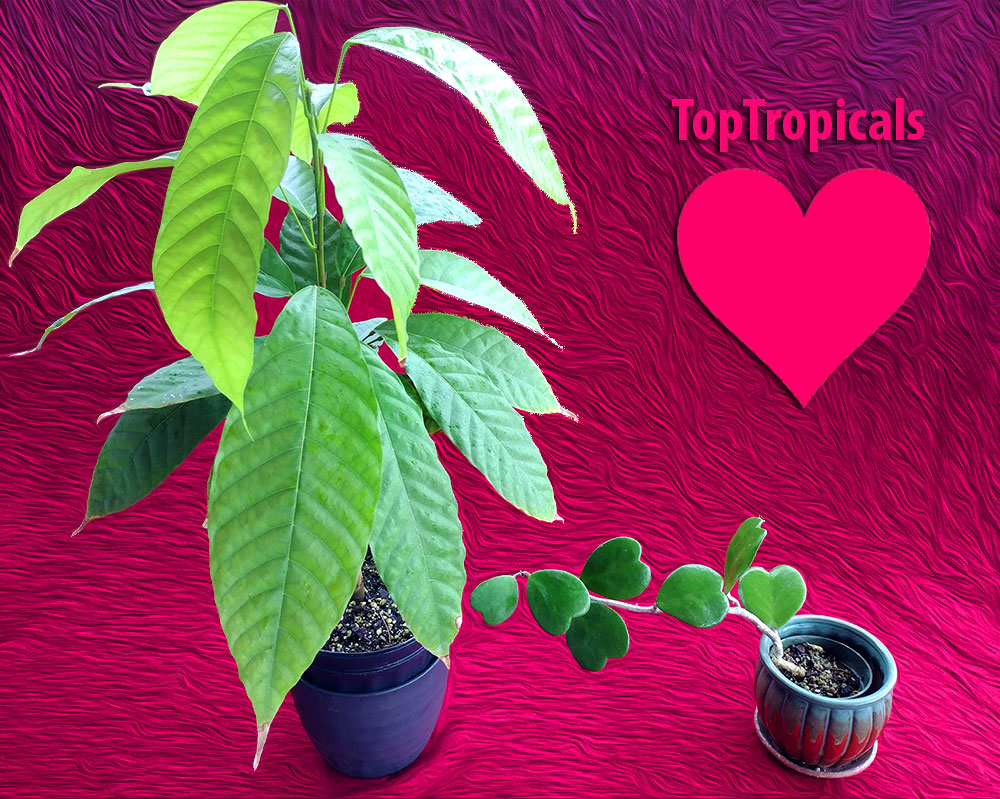 2 plants total price: Reg. $120.95 - Easy Sunday Deal: $52.95
Remember, this Easy Sunday Deal is one day extended and expires on Tuesday February 15th.