Date: 5 Feb 2022, Entry id: 1644105962-1
Easy Sunday Morning Deals: Fried Egg Tree and Giant Mafafa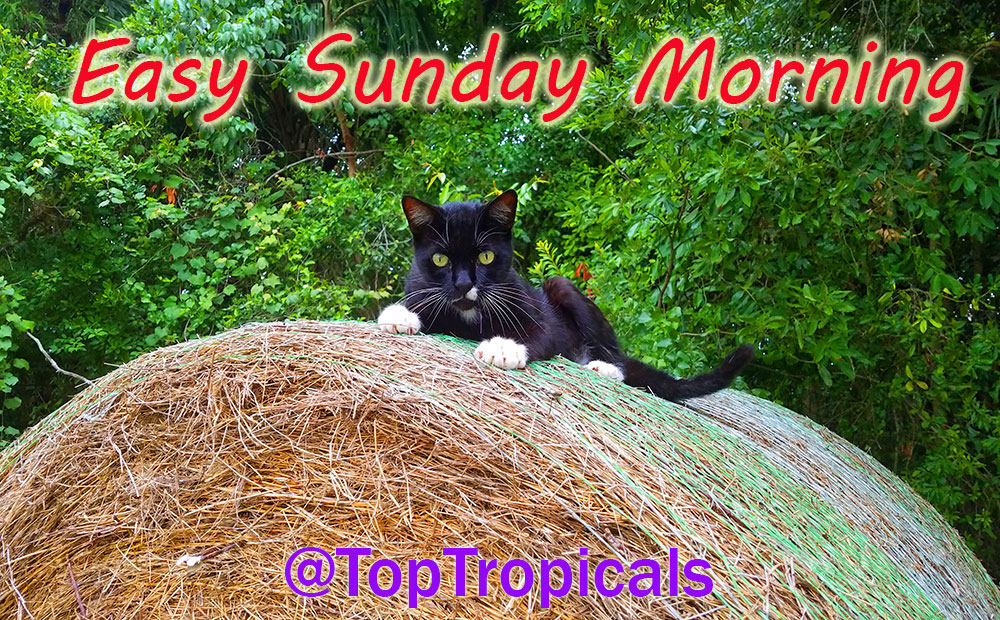 Saving on your favorite plants is Easy.
Easy like Sunday Morning...
---
It's time for our favorite day and another Easy stroll through Top Tropicals Garden with savings of
up to 50% and MORE!
Fried Egg Tree and Giant Mafafa
How do you like your eggs for Sunday breakfast, sunny side up or over easy? We have an amazing Sunny flower for you that is Easy to get today - with Easy Sunday Morning Deals. And yet another plant that is not only amusing, but also edible and nutritious...
Fried Egg Tree
- Oncoba spinosa -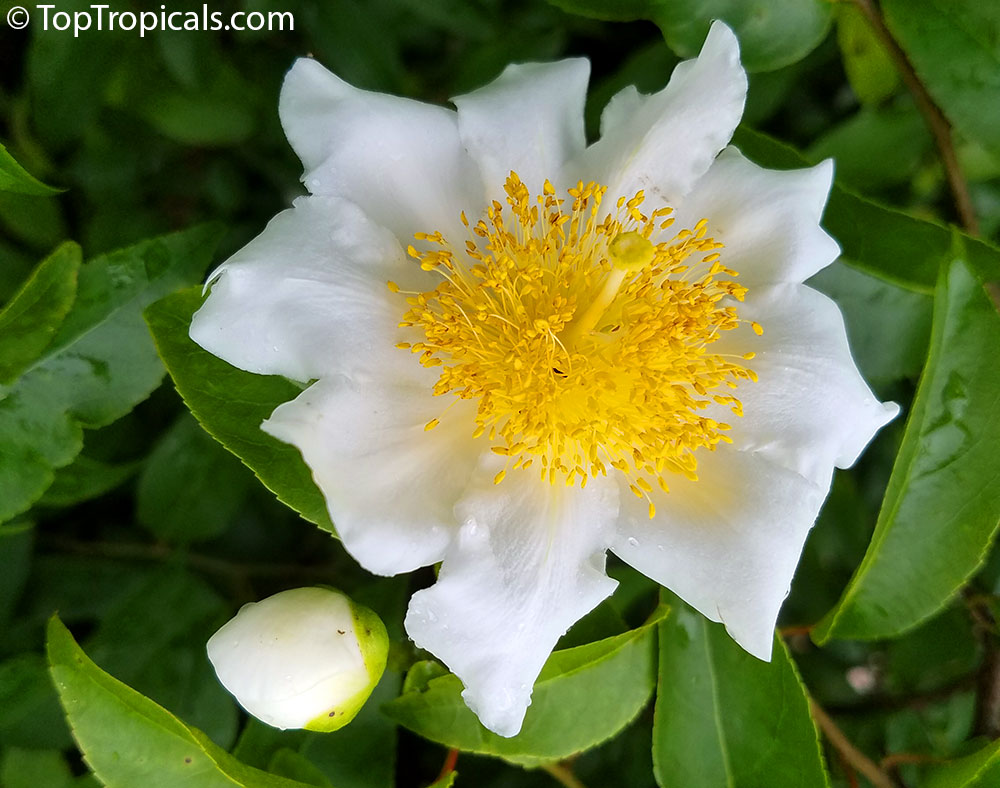 Oncoba spinosa - Fried Egg Tree, has beautiful white and yellow camellia-like flowers look like 'fried eggs'! Flowers are honey-sweet fragrant and attract butterflies and bees. The fruits have a sour, edible pulp.
Taro Root, Mafafa
- Colocasia Thailand Giant -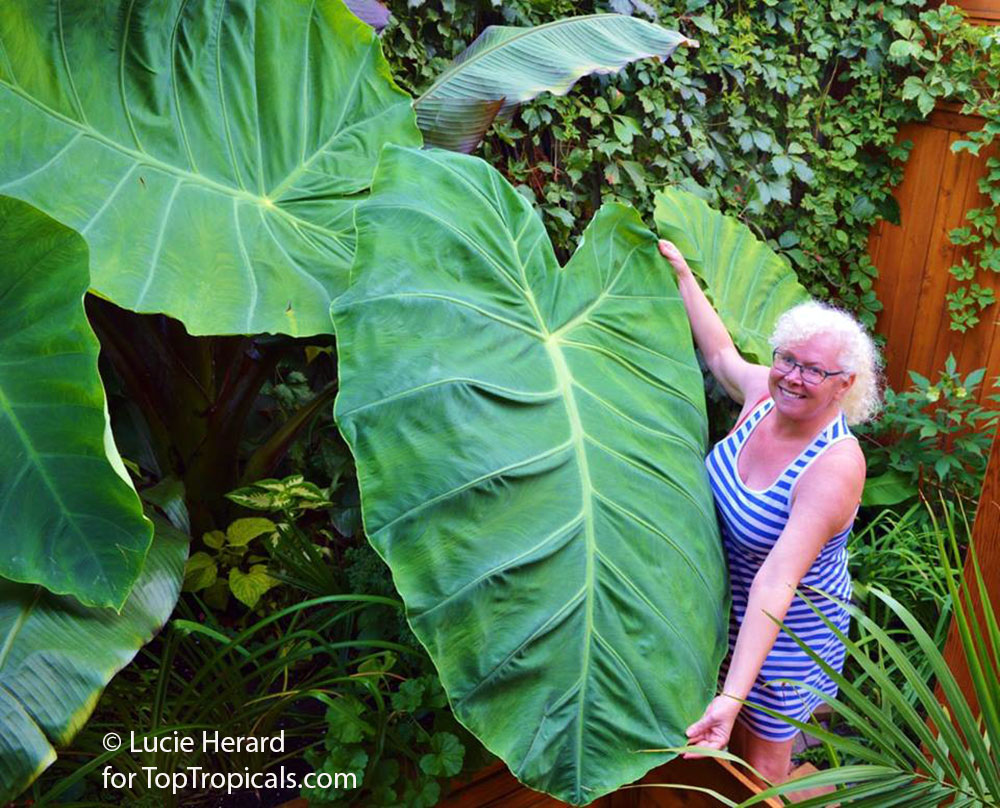 This Taro has the biggest leaf on planet, it is a conversation piece in every garden. Grown as a root vegetable for its edible starchy corm, and as a leaf vegetable. The corms are roasted, baked or boiled, and the natural sugars give a sweet nutty flavor. The starch is easily digestible, and since the grains are fine and small it is often used for baby food. The leaves are a good source of vitamins A and C and contain more protein than the corms.
Both plants are large and developed, grown in 2-3 gal pots, regularly $42.95 each,
on Easy Sunday sale for only $21.95!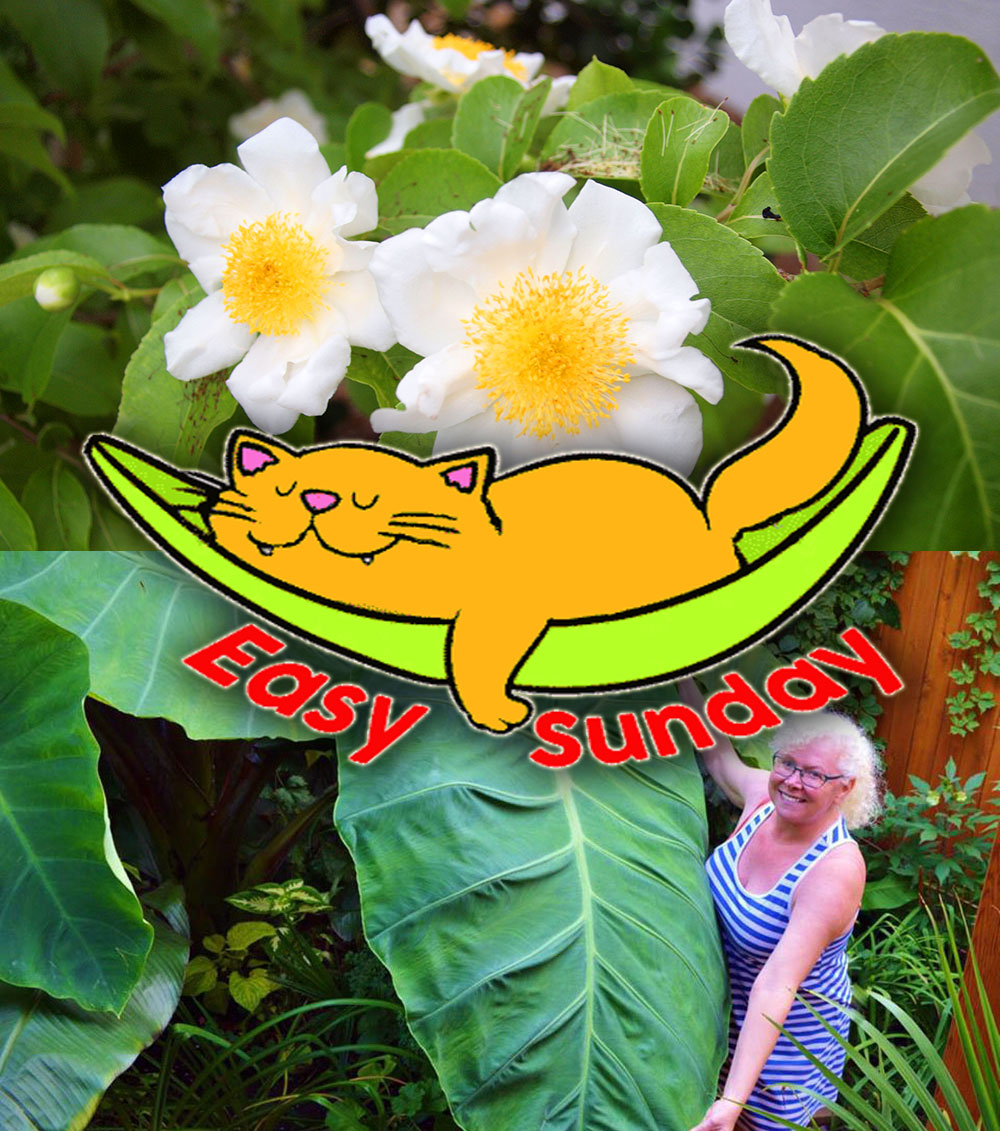 2 plants total price: Reg. $85.95 - Easy Sunday Deal: $39.95
Remember, the Easy Sunday Deal expires on Monday February 7th.