Date: 16 Jan 2022, Entry id: 1642327862-1
Easy Sunday Morning Deals: Dwarf Guava Hawaiian Rainbow
Easy Sunday Morning Deals: Dwarf Guava Hawaiian Rainbow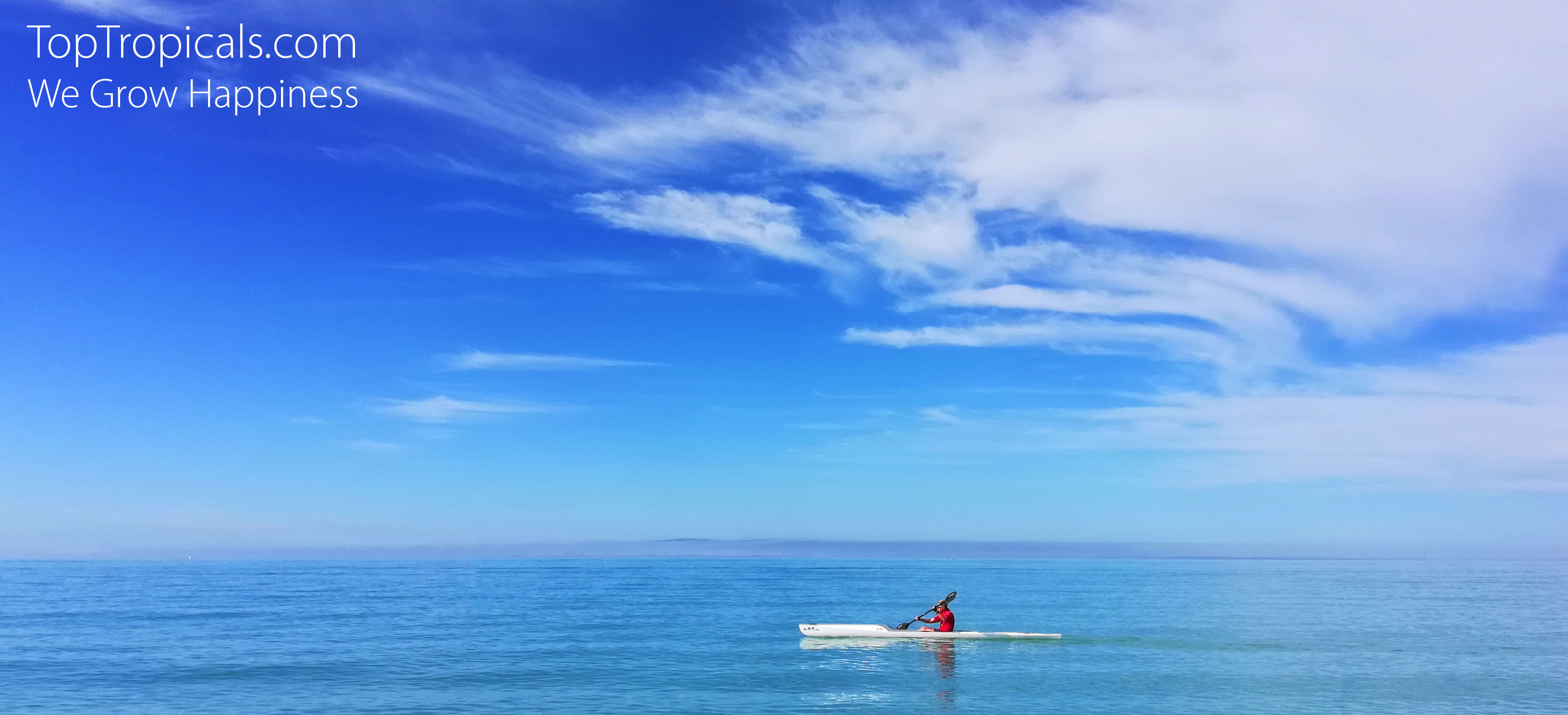 Saving on your favorite plants is Easy.
Easy like Sunday Morning...
---
..."A ' ohe loa i ka hana a ke aloha.
Distance is ignored by love..."
- Toni Polancy -
---
It's time for our favorite day and another Easy stroll through Top Tropicals Garden with savings of
50% and MORE!
Put a little Aloha in your garden....
Two Exotics from Paradise
It may be cold where you are, so take a trip with us to the Hawaiian Islands. Tropical breezes, soothing ocean waves and an unbeatable selection of tropical plant treasures...
This week we bring the Aloha to you. A guava that will bring a taste of the Islands and a spectacular variety of Majestic Taro.
Dwarf Guava Hawaiian Rainbow
- Ready to fruit this year! -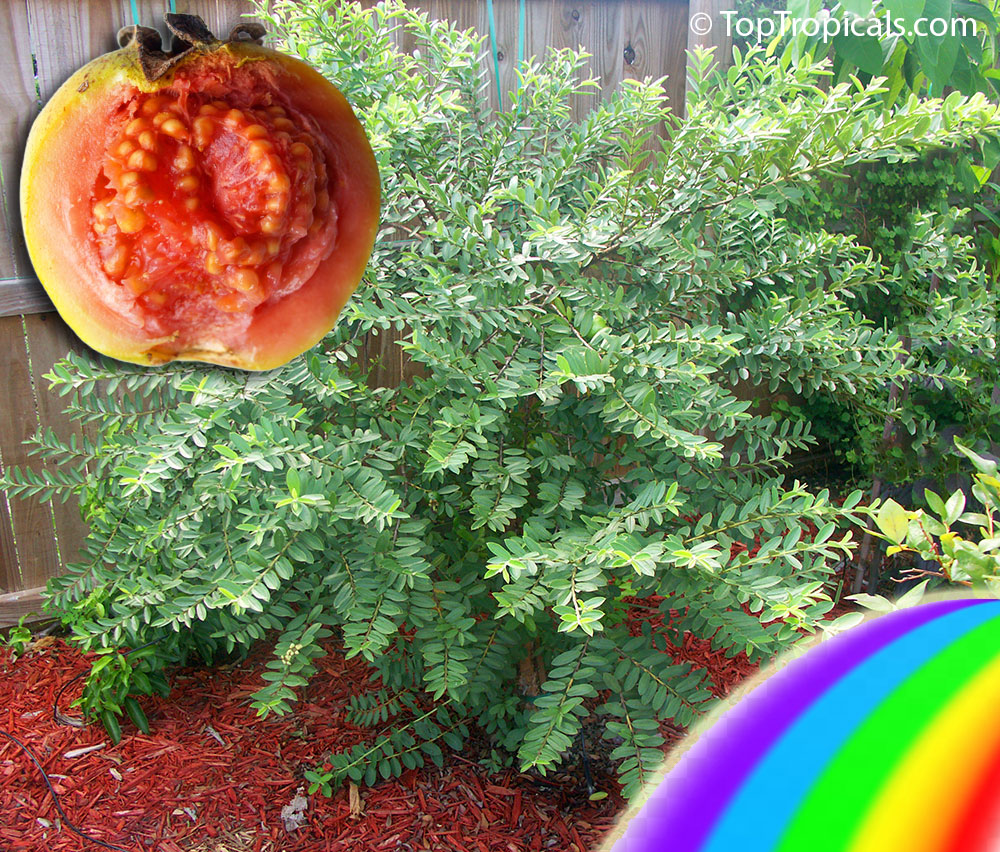 This is a very small version of the favorite aromatic Guava - Hawaiian Rainbow Nana. It grows only up to 5-6 ft tall, perfect for limited space. It can be grown in a pot and fruits heavily almost year around. The flesh is sweet, aromatic, and varies from white to yellow to pink.
Colocasia Diamond Head
- Large Developed plants! -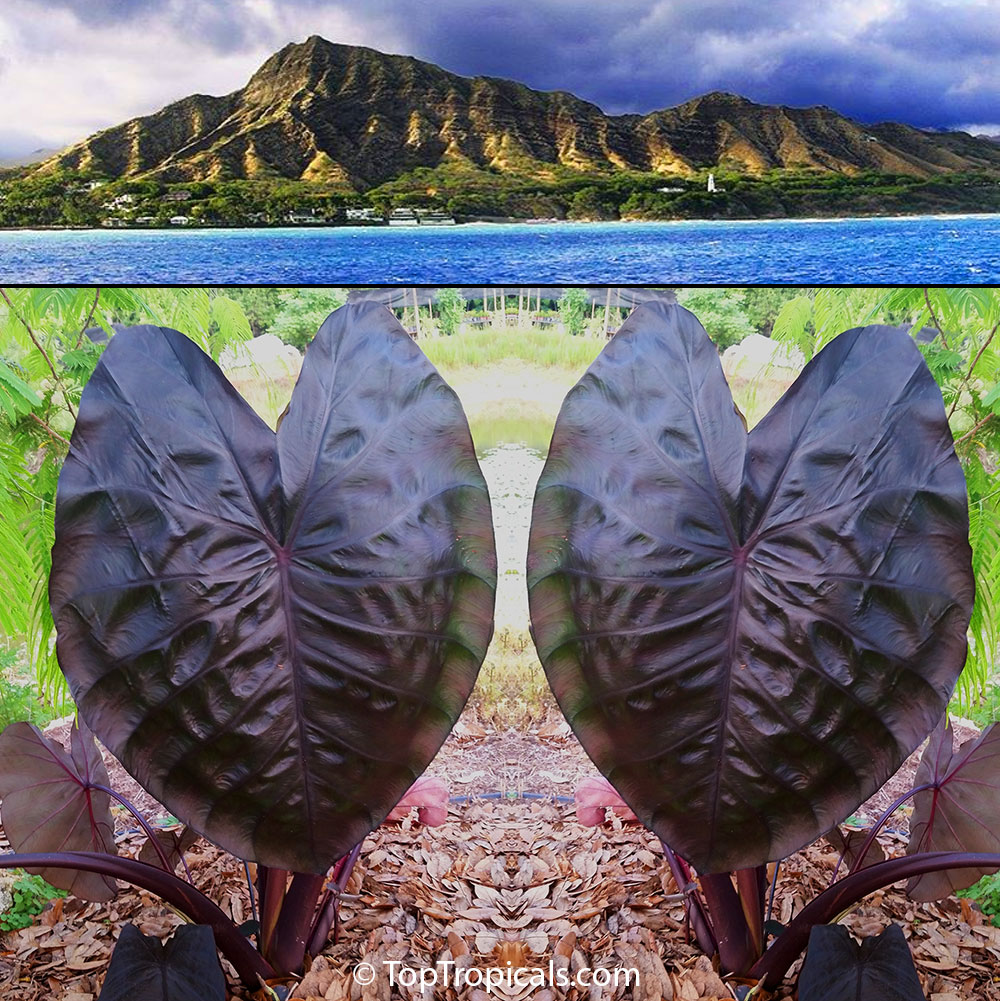 Diamond Head is a spectacular variety of Taro is named after the volcanic cone on the Hawaiian island of Oahu - both the cone and plant are black and lustrous! Mature plants form a well-behaved clump and reach 3 to 4 feet tall, with leaves up to 2 feet wide! A must for black plant fanatics. Grows more compact that other Colocasias and no two leaves are the same!
Colocasia Diamond Head, regularly $42.95,
is on Easy Sunday sale for only $21.48
Dwarf Guava Hawaiian Rainbow, regularly $52.95,
is on Easy Sunday Sale for only $26.48.
Combine the two for maximum Aloha and save even more:
only $42.95 for both - one plant comes FREE!
Remember, the Easy Sunday Deal expires on Monday January 17th.