Click on Topic picture to listen to MP3 file.
18. 9-2-2017. Gone With The Wind
Explores proper protection and pruning of trees and plants for the hurricane season. How tropical trees cope with storms.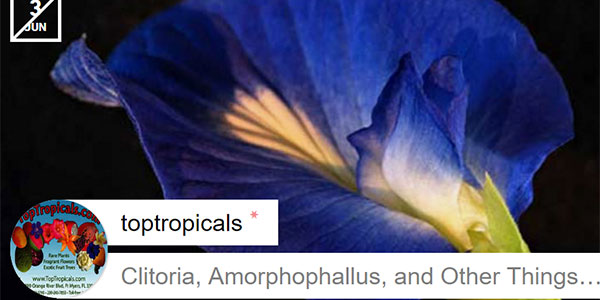 17. 6-3-2017. Clitoria, Amorphophallus, and Other Things That Go Bump in the Night.
A mature discussion on taxonomy, featuring Top Tropicals plants.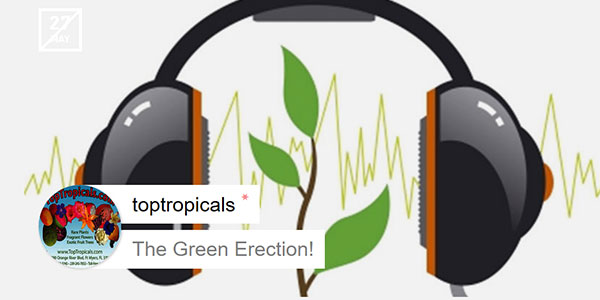 16. 5-27-2017. The Green Erection!
Discusses how music, from Gregorian chants, to present day sound generating devices, helps plant growth.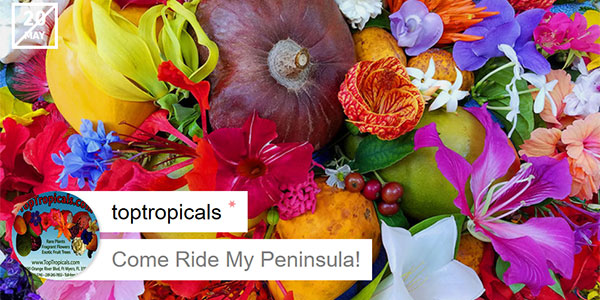 15. 5-20-2017. Come Ride My Peninsula!
Discusses the REAL Florida. Our plants, the Everglades, how all of the wonderful plants Top Tropicals has to offer are grown in South Florida.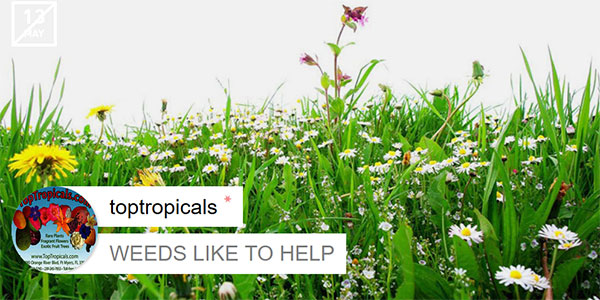 14. 5-13-2017. WEEDS LIKE TO HELP
Discusses Weed Science; particularly how such methods as cultivation, proper watering, and proper horticultural techniques can help to control weeds.
13. 5-6-2017. LET YOUR PLANTS GO TO POT
Discusses containerized gardening, bonsai, use of Sunshine products for container gardening. Introduction of a new revolutionary fertilizer TopTropicals Total Feed. Our Host Robert Riefer - Internationally Certified Crop Adviser and Weed Scientist - answering all your gardening questions. Watch for Secret Discount codes for shopping at TopTropicals.com - during first 15 min of the webcast!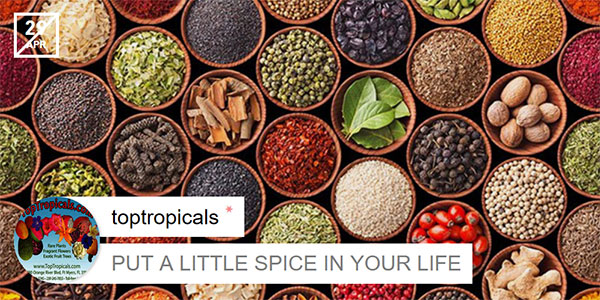 12. 4-29-2017. PUT A LITTLE SPICE IN YOUR LIFE
Discusses the many plants for spice that Top Tropicals has to flavor food: vanilla, allspice, black pepper, root beer plant, lemon grass, Sassafras trees as well as saffron (Crocus sativa).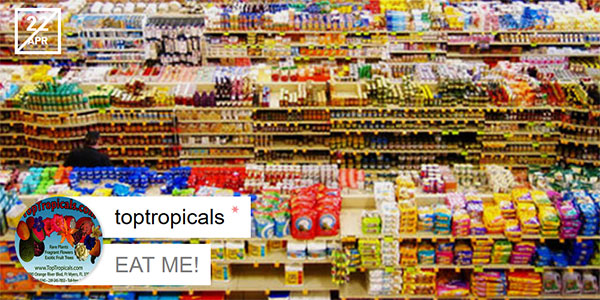 11. 4-22-2017. Eat me!
Discussing lack of fresh fruits and vegetables in diet. Herbivore=Plants, Carnivore=Meat, Technovore=Pre-processed, synthetic, MANUFACTURED food. Soylent Green Anyone?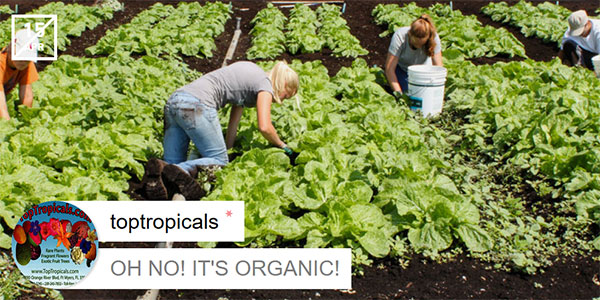 10. 4-15-2017. OH NO! IT'S ORGANIC!
How more people are killed each year from eating organic fruits and vegetables than are poisoned with pesticide...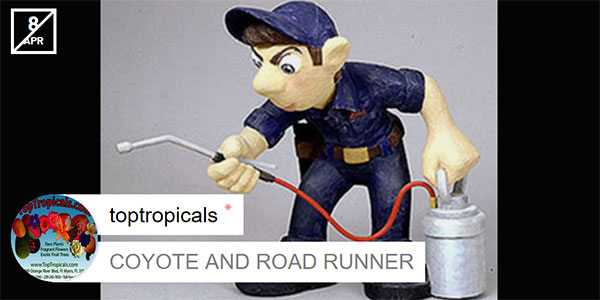 9. 4-8-2017. COYOTE AND ROAD RUNNER
How NOT to kill and meme yourself while trying to kill the bugs, pathogens and weeds.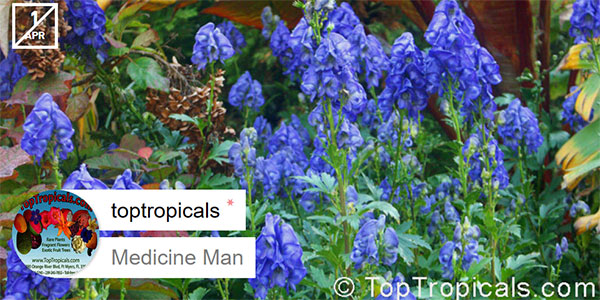 8. 4-1-2017. Medicine Man
Discusses medicinal herbs. Humorous disclaimer (but legal), will be made. Discussion of herbs and plants. Quinine, Herbs, Digitalis, An apple a day keeps the doctor away! Don't like apples? Do you like roses? OK!!!!!! We have a compromise! Top Tropicals has rose apples!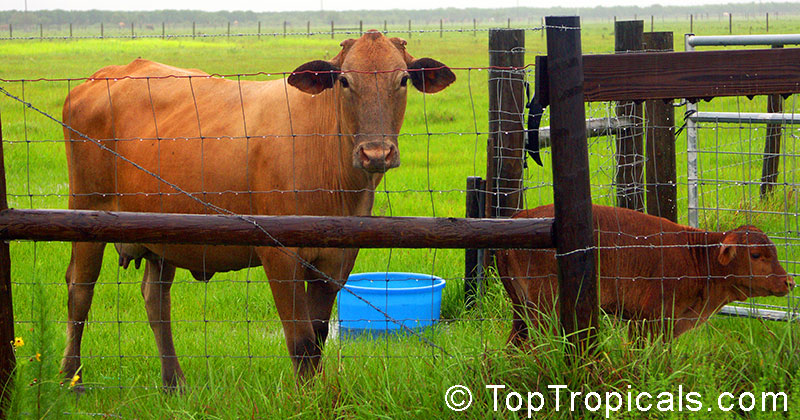 7. 3-25-17 - YOU NEED A BROWN THUMB TO BE A GREAT GROWER
Manure, Sheeeeeee........it , Fertilizer, What ever you call it. Proper understanding of nutrient plant needs will give YOU great returns. At Top Tropicals, we know our Sheee..... uh, fertilizer.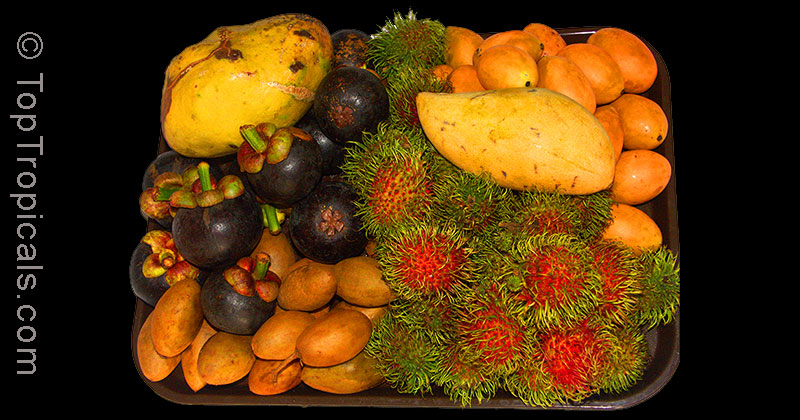 6. 3-18-17 - SUSTAINABLE AGRICULTURE IN YOUR LIVING ROOM
Why should mold, and your husband's beer belly be the only thing growing in your living room? Reduce the grocery bill, and go gourmet; simultaneously, with plants from Top Tropicals!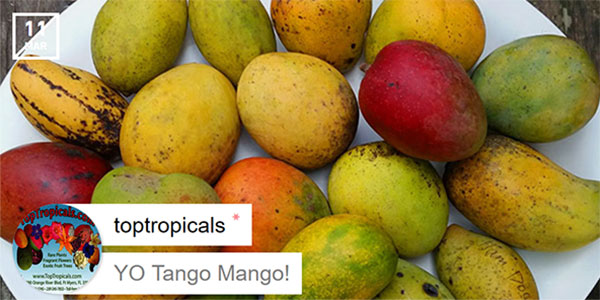 5. 3-11-2017. YO Tango Mango!
Translation: I have mango. Humorous stories involving the mango trees in Miami! Moon over Miami? Mango over Miami! New mango varieties from TopTropicals.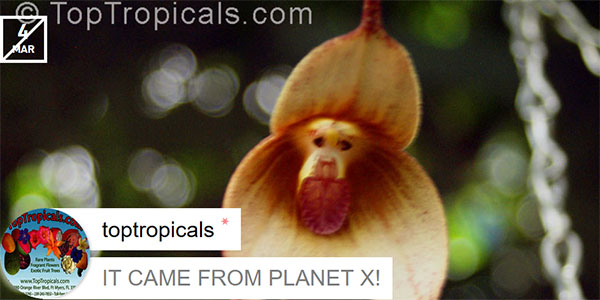 4. 3-4-2017. IT CAME FROM PLANET X!
How Botany and Astronomy tie in together through history. Examines the lives of William and John Herschel, as well as contemporary people who engage in their love of these two sciences, as one cannot make up their mind between two loves.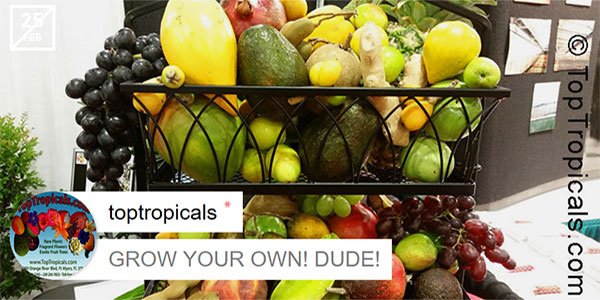 3. 2-25-2017. Grow Your Own! Dude!
1) Herbs, both annual and perennial. 2) Fruit trees. 3) Foods once thought to be only ornamental.
Our Host Robert Riefer - Internationally Certified Crop Adviser - answering all your questions.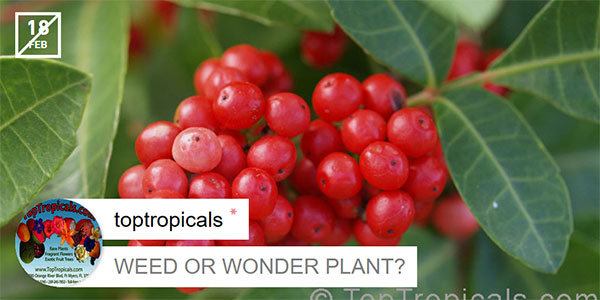 2. 2-18-2017. Weed or Wonder Plant?
We will explore plants considered invasive species, or weeds, here in Florida. 1) Schinus terebinthifolius - Brazilian Pepper, or Florida Holly. This species is essential for migratory birds, bears, and other critters. Berries are used in China for medicine. Used as a spice in Italy, as well as here in the US. 2) Phyllanthus amarus - Seed on the leaf. A scourge of nurseries, it may yet lead to the cure of Hepatitis B & C. 3) Melaleuca leucophylla - Punk tree, Paper tree. One of the finest trees for raising of epiphytes. Tiger Balm brand ointment made from these trees. An excellent timber source as well.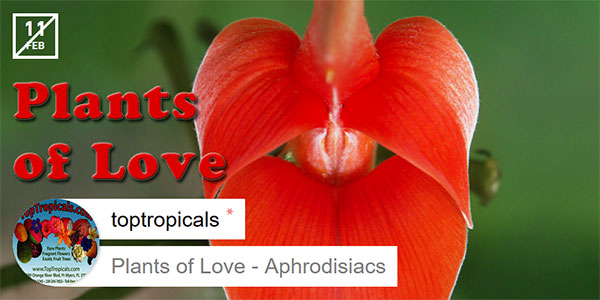 1. 2-11-2017. Plants of Love - Aphrodisiacs.
For Valentines day, look beyond roses for a plant that will last a lifetime! It is not a surprise that the most popular plants that has been ordered from TopTropicals for Valentines day for the past 3 years, are: Vanilla, Chocolate, Grape, Strawberry tree, Rose apple - all things you get for your Valentines! This year we are celebrating Valentines day with our special local event - "Aphrodisiacs, or Plants of Love".
---
Radio TopTropicals MixLR channel at
Top Tropicals Radio: Online Live Webcast
Our Host Robert Riefer - State Certified Crop Adviser, and Weed Specialist - answering all your gardening questions.
Other radio shows: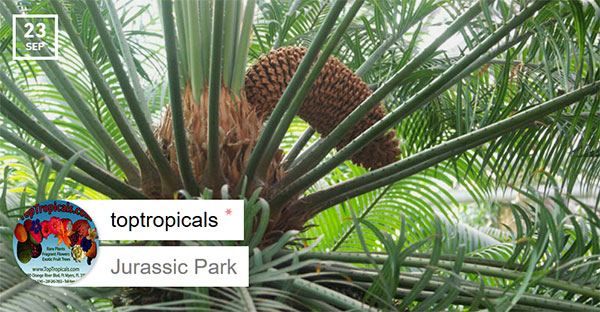 9-23-2017, 11:00 AM - 12:00 PM. Jurassic Park
Explores the many prehistoric plants Top Tropicals sells.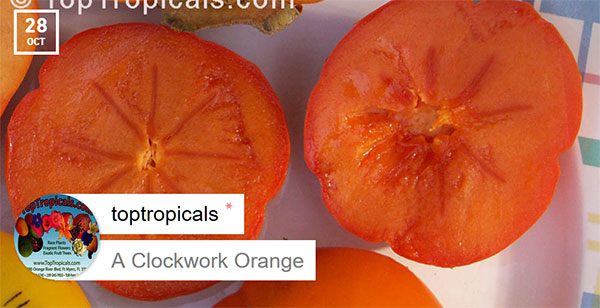 10-28-2017, 11:00 AM - 12:00 PM. A Clockwork Orange
Explores substitutes for citrus.