10 steps to Happy Gardening
Beginning of the year checklist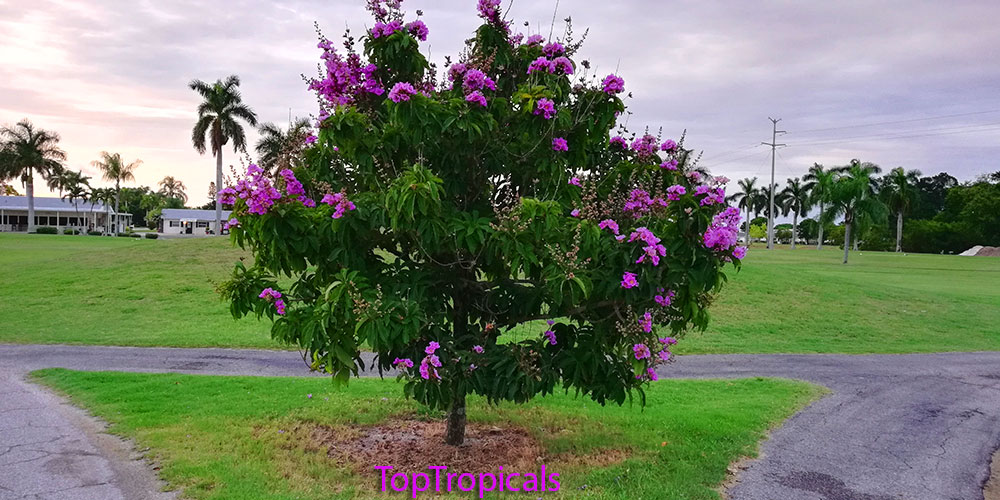 To assist our customers in creating a happy and enjoyable gardening experience this year, we consulted with our horticulturist to compile a list of ten recommended items. Here are the results...
1. A favorite. Get yourself a favorite small flowering plant that is compact, manageable, and easy. Such as Ground Orchid. Keep it in a pot or plant in the ground by the entryway where it can be seen often and enjoyed.
2. A fruit of your labor. You need at least one (or one more) fruit tree for your garden, or for container culture if you live in colder climate. Growing and especially harvesting tropical fruit will make you happy. The Winner of the last year was Cherry Lolita - an easy, compact fruit tree that can produce almost year around. Some fruit trees will fruit right away!
3. Be exclusive. A rare plant is a must for every gardener. It can be a useful gem such as Noni Tree or an unusual-looking like a Bat Lily - Tacca. Show your friends and neighbors something different they have never seen!
4. Make it cool. Finally plant that shade tree by your driveway. Yes it takes time to grow, but the sooner you plant it, the sooner you get that shade! There are some fast growing species, some only take a couple of years to the mature size.
5. Beauty. If you have an ugly fence or unwanted view in your yard, cover it with a flowering vine. Look at the beauty every day and make your life better. Replace a boring standard hedge with colorful flowering shrubs that will make you smile.
6. Scent. Add some fragrant plants to your landscape and inhale their healing magic.
7. Tropical. For a shady corner, select a showy tropical with lush foliage such as Philodendron or Monstera, or all time favorite Banana. Get a feel of tropics.
8. Happiness of giving. Buy a gift plant for someone you care about but don't know how to thank them. Live plant is the best expression of love and gratitude. If you are unsure what plant to pick, ask our Team or simply buy a Gift Certificate that will never expire - let them chose the plant they like.
9. Food for all. A set of quality liquid fertilizers is a must - try Sunshine Boosters that can be used year around. They will make your plants healthy, strong, fast growing, cold hardy and disease-resistant. You can choose formulas for different plant types from our selection, or simply buy online a Nutrition Kit of 8 bottles that will cover all your needs and save you 50% on fertilizer cost!
10. Share. Subscribe your friend to TopTropicals Newsletter so they can get a weekly Piece of Tropics in their mailbox. Cool Cat Photos come as a bonus!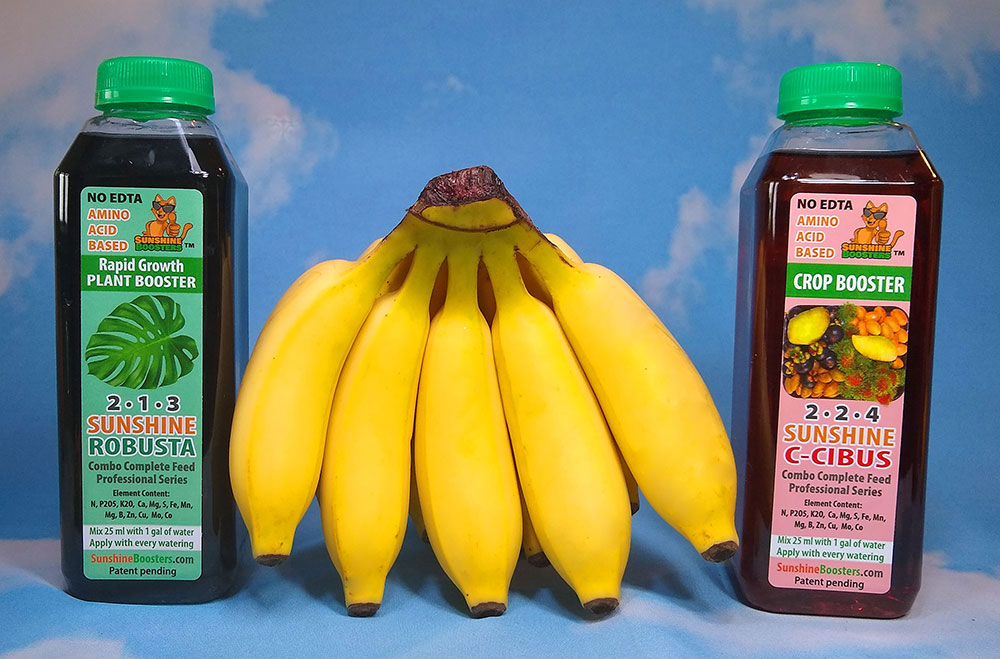 Make sure to always have on hand at least 2 main formulas of Sunshine Boosters - Robusta for vegetative growth, and C-Cibus that will satisfy plant needs for both fruit production and profuse flowering