Date: 2 Oct 2022, Entry id: 1664684161-1
For the Love of Plants:
We are still standing!
(ok, maybe leaning over a bit for support)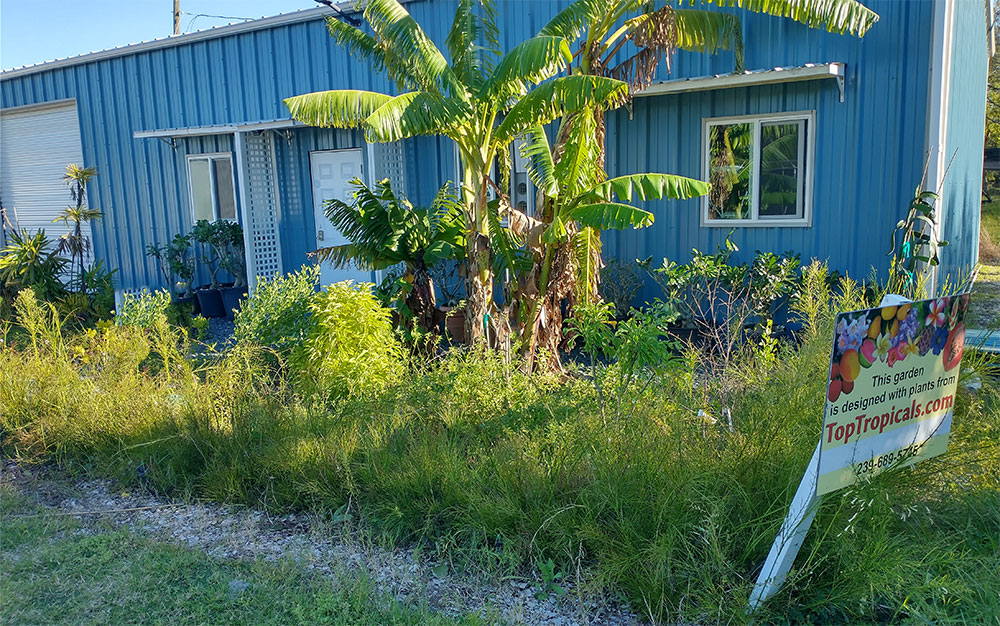 We've been here before, storms are not new to us, and each time, as we survey the damage, start the clean-up process, and prepare to move forward, we are asked the same question by our friends and neighbors, "You must really love what you do to deal with the drought, floods, freezes and storms and pick yourself up and do it all over again?!"
Well, the answer is yes; yes we do love this way of life. Bringing the beauty and vitality of tropical plants to thousands of customers, many of which have been with us since the beginning 20 years ago, is our purpose. It is a labor of love and our reward is seeing so many people discover their joy in and with our plants!
So we will put it all back together, we will continue to do what we love and we hope to continue to have your support along the way.
Next Saturday, October 8 is our October Fall Festival. We have spent weeks planning this special event and the show will go on! For you, that means continued specials all week, a chance to attend in person or participate virtually in our event on Saturday, and the ability to help us as we get set to do it all over again!
Please watch for our newsletters as we approach our October Fall Festival!