Date: 4 Sep 2022, Entry id: 1662267662-1
Avocado Black Prince
Grow Your Own Food
Avocado variety - what's the taste?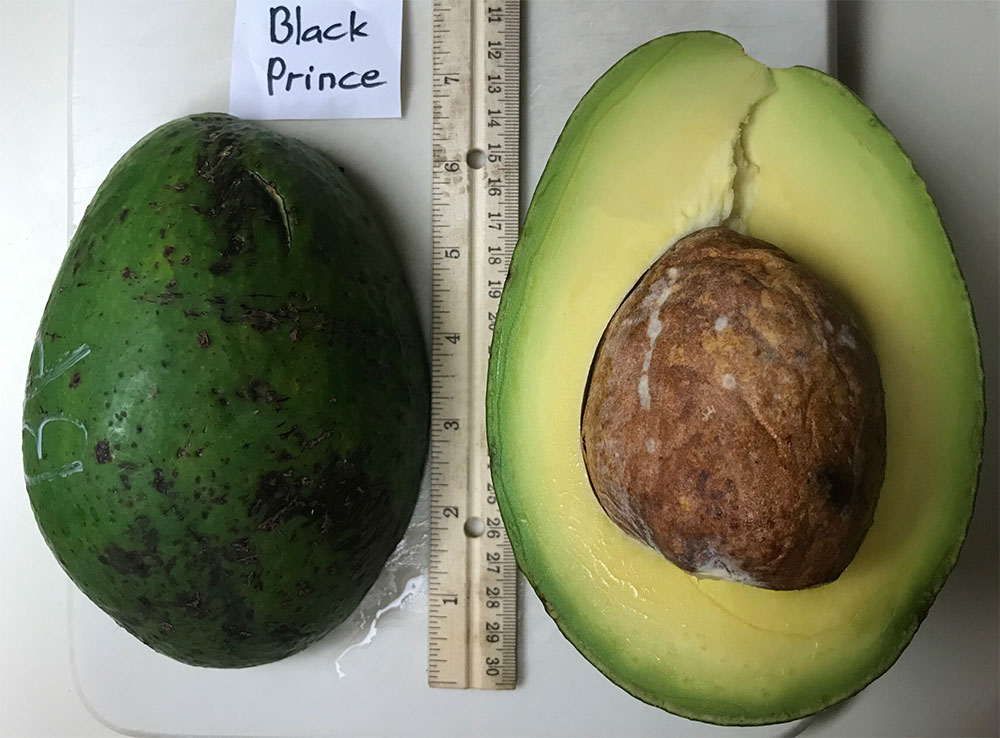 We obtained Black Prince Avocado variety this year and at first didn't know much about it. Until we tried the first fruit! The fruit was large, oval, green and slightly pebbly. We were not sure if it would taste like some green avocados - watery and less buttery? The fruit turned black couple days after it was picked, ripened and softened. We were pleasantly surprised, Black Prince deserves its title! The fruit pulp is thick, and has a rich, nutty flavor. The little trees grew this year vigorously and didn't show any bug or deficiency problems. Superior variety for a backyard grower! Giving it 5 stars! *****
We have Black Prince Avocado in 3 gal pots, as well as in XX-Large size for local pick up - for those who want a large fruiting size tree, please contact our Garden Center to pre-order from our Growing Farm (B-Farm). It can be delivered and installed for you!
Why grow your own Avocado tree?
Why grow your own Avocado tree? This is why. Now we import 89% of the U.S. avocado from Mexico. How much of a difference we could make if we were all growing our own avocados? Support our own horticulture, help Avocado to become grown in the USA!